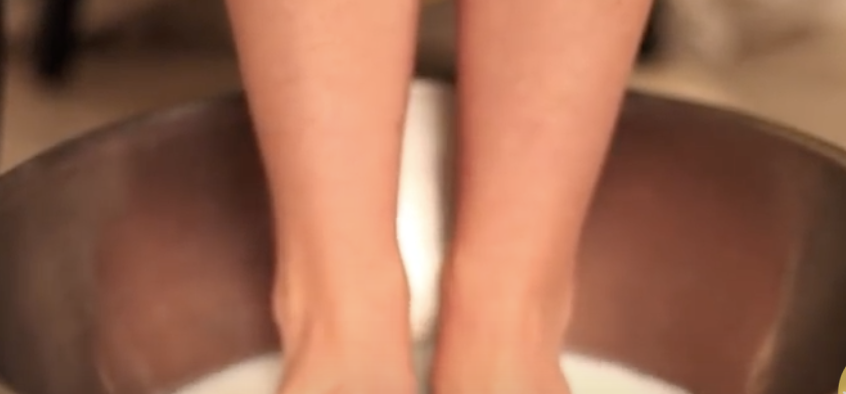 Summertime means sandal season is upon us. Whether it's open toed shoes, flip flops, or sandals, they all make us stay cool and help our feet breathe in the heat and humidity. It often feels so good and relaxing to finally free our toes from the cramped sneakers and boots that have been covering our feet for months.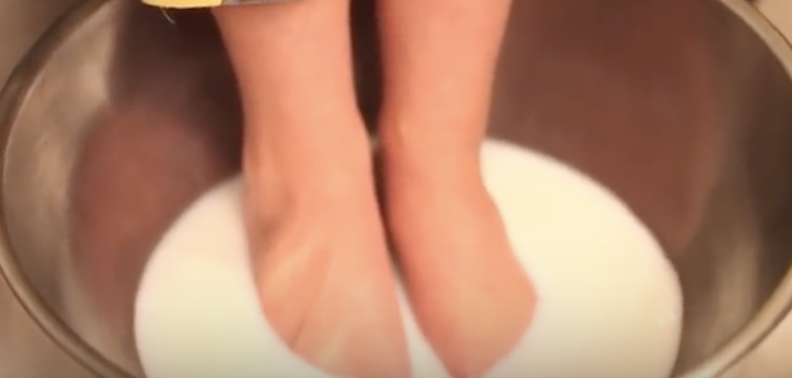 However, lots of us don't really pay attention to our feet until we have to show them in public. If your feet are not yet sandal ready, or maybe just need a little pampering to get them into tip top condition, then you have to try this nourishing foot soak that will leave your toes looking amazing.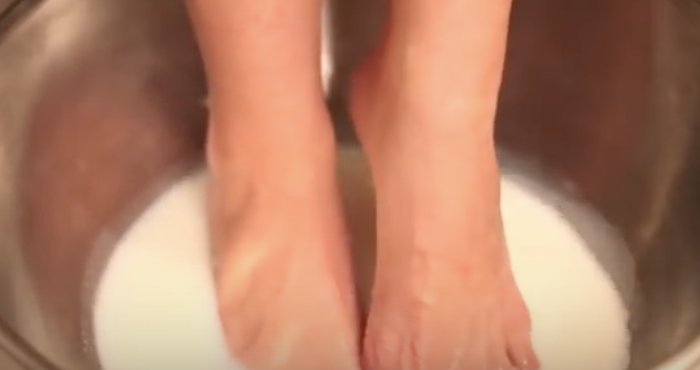 YouTuber Tabitha Blue from Kitchenwise shows us how to make a quick and easy foot soak that uses two simple and all natural ingredients that you likely already have on hand in the kitchen; milk and baking soda. If not, you can pick them up at the store for under $5 total and still have plenty left over for other things or more foot soaks down the line. It only takes about ten minutes total of your time and will leave your feet soft, glowing, and rejuvenated.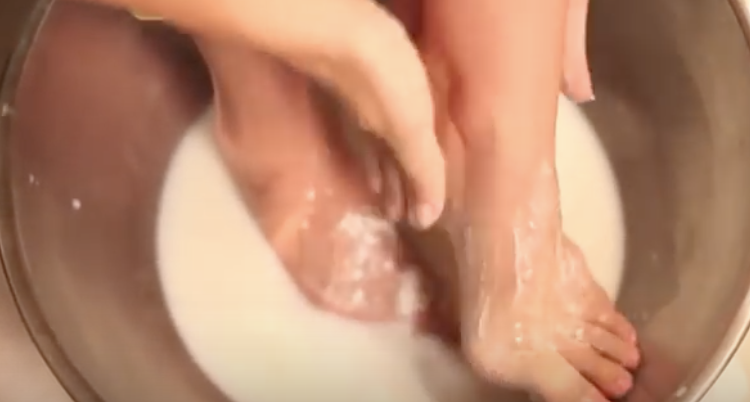 Warm up 2-4 cups of milk and pour it into a bowl or container that's large enough to fit both your feet in comfortably. Once you have soaked your toes for about five minutes grab the baking soda and lightly sprinkle some over them in your foot bath. Work the baking soda around by gently massaging and scrubbing it onto the feet for about a minute or two.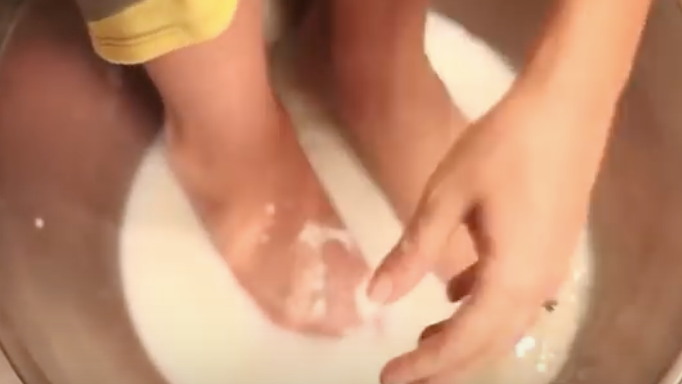 Pay attention to rougher areas or where the skin is thicker, usually heels and the bottoms of feet. Don't forget to scrub the tops of feet too and around the upper ankle areas that are most visible when you wear sandals. After you're done scrubbing, keep soaking your feet and sit back and relax for another five minutes.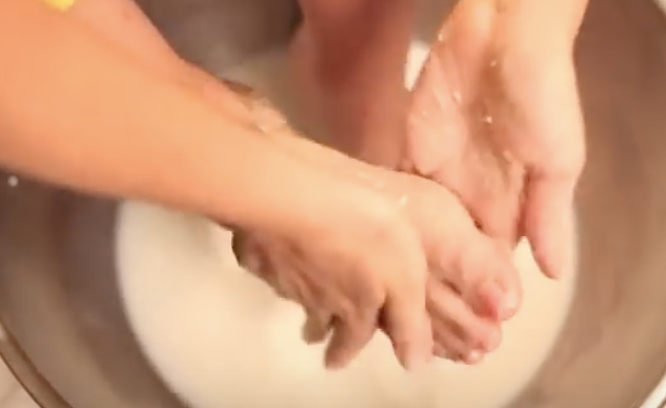 In case you're wondering how milk and baking soda work to beautify your feet, read on. Milk naturally contains lactic acid within it, which is often used to soften skin. This helps to prepare any rough patches for removal of the dead skin cells on them. Baking soda is naturally abrasive, so by rubbing it on milk softened feet, you can effectively remove rough patches.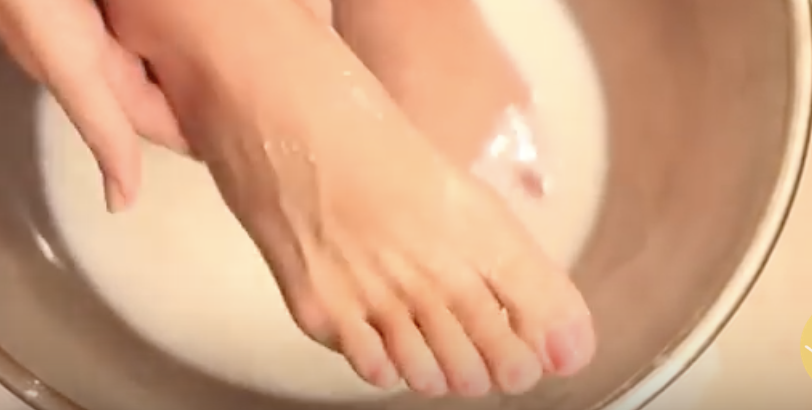 That's how milk and baking soda work so well together to soften and remove hardened areas of skin, such as tough calluses. If you haven't tried it yet, give it a shot! Healthy, well cared for, sandal-ready feet will make you feel confident and prepared to take on whatever summer has to offer.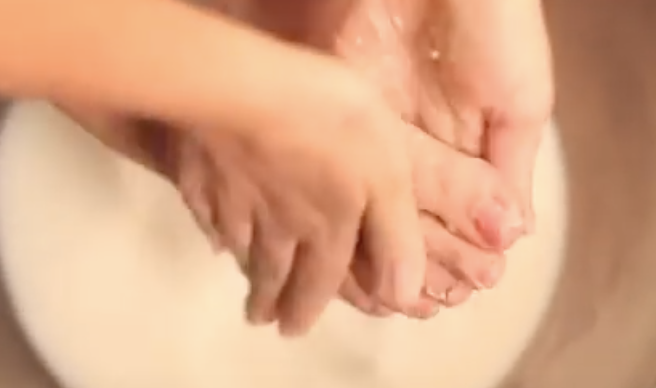 Please Share This Tip With Family and Friends