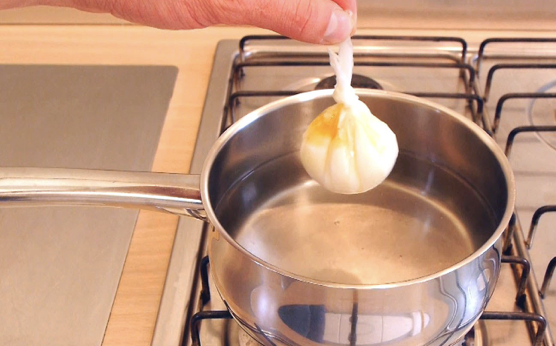 Everyone has preferences for how they like their eggs: Scrambled, fried, over easy, over hard, soft boiled, hard boiled and then there is that illusive poached egg.  Poached eggs somehow always seem to fall into the realm of a chef. There is something so perfect about the shape, and achieving the perfect consistency of a runny yoke to place on a delicious piece of toast, that seems almost magical.
Until now!  The video you are about to watch will enable you to produce that precisely graceful poached egg, without having to deal with complicated fancy directions. The repipe and directions are so easy and the final product is perfection!
This lovely Brit has concocted a simple way to produce the perfect poached egg with great charm. All you need is a coffee cup, plastic wrap and some boiling water.  Make sure your plastic wrap is BPA free.
Watch this video and you too will be able to impress your overnight guests with perfect poached eggs on toast in 5 minutes.  As a plus, it was fun to make.  I tried it this morning and it worked perfectly.  You never have to ruin an egg again!
Please SHARE this recipe with family and friends