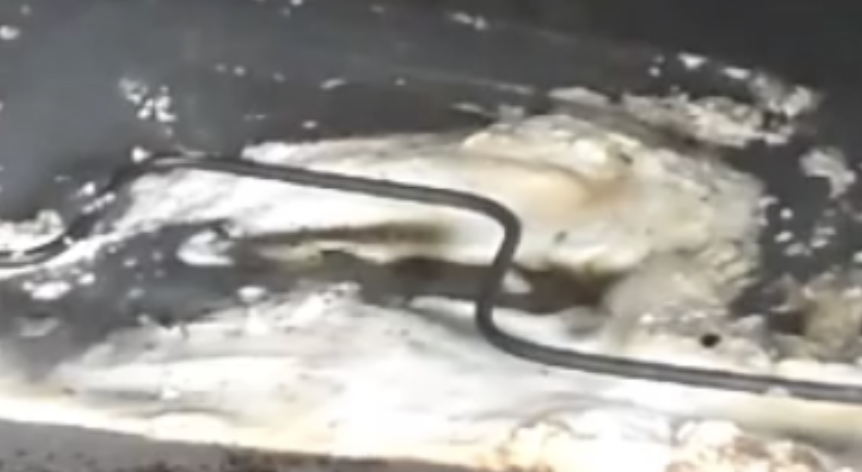 image via – youtube.com
Many of us love to cook, but the clean up is a whole other beast.  Nothing is worse than the oven or the broiler pans.  If you have a self-cleaning oven, you may or may not get the results you want.  I hate the smell from the self-cleaning mechanism, as much as I hate the fumes from oven cleaning products.  I feel like I am damaging my lungs!
Ovens and broiler pans get gross pretty quickly.  Food and grime gets baked in to all the crevices making it a cumbersome clean-up.  When I came upon this natural and simple way to do the clean-up I wanted to share it with as many people as possible.  It never fails to amaze me, how certain common substances do so many things so well!
Baking soda comes to the rescue again.  Watch the video below to see how combining it with water to create a paste, that you can leave on from 30 minutes or longer.  Watch how she optimizes the combination, and just lets it sit.  If the grime is really bad you can let this natural paste sit overnight.
Watch how easily the grease and grime gets removed with a minimal amount of elbow grease.  This solution is such a great find, that does the job without having to work hard or inhale dangerous chemicals!
Please SHARE this really useful DIY with your friends and family on Facebook! 🙂