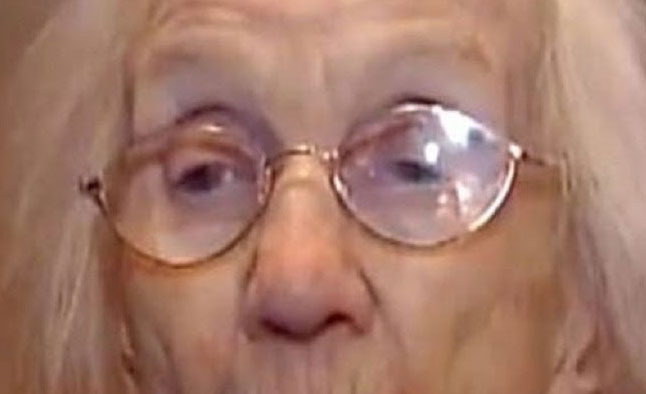 image via – youtube.com
When the house at 148 Jane Street went on the market for sale in Toronto, Ontario, several people were extremely excited about it.  They had heard rumors through the years that the house was a rare gem, but that's all they had to go off of.
The home had been kept in the same family for generations and not many of the people who had ever been inside of it were still around.  Over time the place had taken on a strange life of its own and so no one really knew what was true about it.
Sisters Gladys and Carla Spizzirri had heard about the house and had always been fascinated with it.  They also happened to be real estate agents, so when they received a phone call from an older sounding woman who wished to sell the property, they immediately jumped at the opportunity.
The woman on the other end was a 96 year old named Joyce who was hesitant about putting her home up for sale.  She had lived there for over 70 years and ever since she first moved in back in the 1940s, she'd always been a very private person.  Her home was located in a prime area and based on that alone Gladys and Carla knew it'd sell for a lot.  
However, something in Joyce's voice told them that she was hesitant and holding something back.  Maybe the house had serious issues or some type of problem that she was trying to hide. As long time real estate agents, they'd seen it all and usually when a potential seller was holding back and not wanting to let go, they turned out to be hoarders.  
When the day finally came for them to check out 148 Jane Street, the women more than ready to see what was behind the front door.  They pulled up to the nondescript brick house and when they stepped inside their mouths dropped in awe.
The place was not the jumbled mess of a hoarder, rather it was in pristine condition and looked like a home straight out of the 1940s.  All of the floors, walls, fixings, furniture, and décor harkened back to that era and it was beautiful.  
Joyce had stuck to a very feminine color palette of pinks, purples, and lighter shades of blue.  There was also a lot of floral prints scattered throughout, such a décor scheme would probably throw off most male buyers, but women would definitely be drawn to the home. 
There was one room that was markedly different than the rest, it was the basement which had been Joyce's late husband's hang out spot. It was covered in wood paneling, there was a wet bar and it looked straight out of a Mad Men episode. 
In the end, the inspection far exceeded the sister's expectations.  They loved that it was so well maintained and the complete package. While it did need some updates and exterior changes, they were mostly minor and could be easily done. 
They decided on a listing price of $699,000 and Joyce gave them the go-ahead to sell it. She was ready to let go and looking for a smaller place. Check out the video to see what it looked like inside and if you would want to live there!
Watch the video below for the full story:
Please SHARE This With Family and Friends