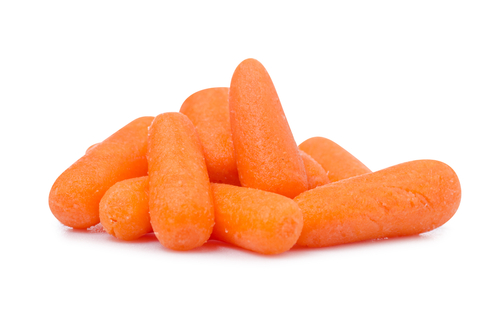 Baby carrots may be ultra convenient and fun to snack on, but they're not exactly the healthiest option when it comes to getting the recommended daily serving of vegetables. The little sweet and innocent sounding carrots can be found just about everywhere these days, from grocery store produce sections to school lunch trays, yet prior to the late 1980's they were completely unheard of. That's because they had yet to be invented.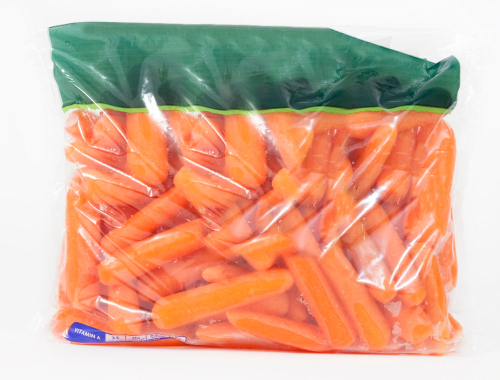 The story behind the 'birth' of baby carrots sheds a whole new light on the bright orange, peeled and ready to eat veggies. A farmer in California named Mike Yurosek was sick of throwing out all the ugly misshapen carrots he'd spent so much time and effort growing. Back then, and as they do now, grocery stores rejected any carrots that didn't meet specific color, shape, and size standards because consumers only buy what they see as the ideal or perfect fruits and vegetables.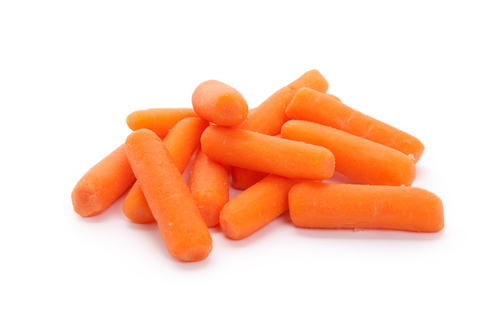 The accompanying video goes over this industry practice and how much waste it incurs, as well as the emerging drive to re-direct "ugly" food to those who need it most. Back to the story- rather than lose money and see his crops go to waste, Mr. Yurosek tried a new approach and he turned his ugly carrots into little baby ones by re-shaping and peeling them into uniform pieces. Stores loved them, consumers loved them, and the rest is history.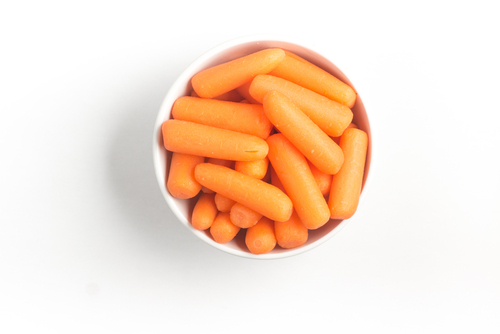 However, in those early days baby carrots were peeled and whittled down in much smaller batches which allowed for a lot more quality control and oversight. Today millions of pounds of rejected carrots are processed every week in an entirely automated process meant to be cost-effective and fast to keep them cheap as can be.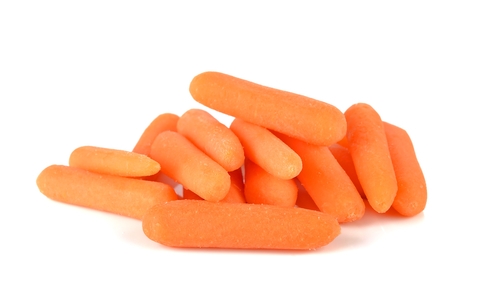 Carrots are fed into a machine, their protective skin is removed, then they are cut and re-shaped before being soaked in a chlorine bath. This final part is necessary because the baby cut pieces contain a lot of germs and bacteria on them after going through the machinery. Who wants to feed their children or ingest food that's supposedly fresh, yet it has been chemically treated and bathed in chlorine? Not me!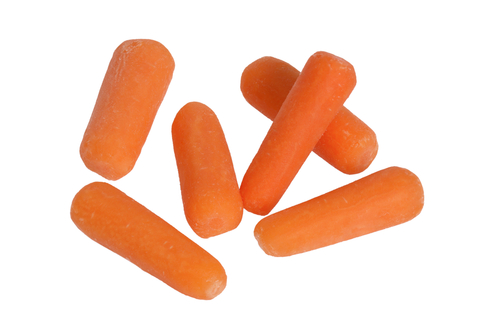 Instead you can simply buy normal carrots rather than baby cut ones without having to sacrifice the flavor and crunch that makes carrots delicious in the first place. Regular carrots are often cheaper, they last longer and won't turn white, and most importantly they don't need to be treated with chlorine because they never get processed through a machine.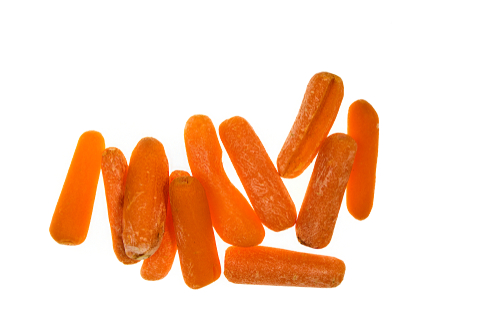 So the next time you're are the supermarket pick up a bunch of regular carrots instead of the pre-packaged baby ones. It's the safest, smartest, and healthiest choice you can make for both yourself and your family.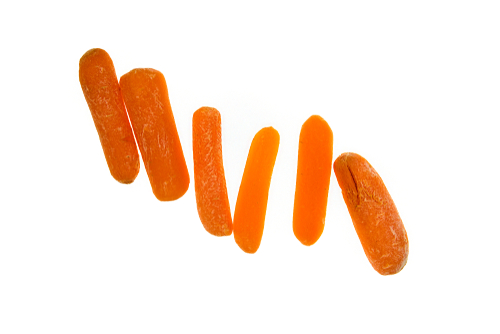 Please SHARE This With Family and Friends