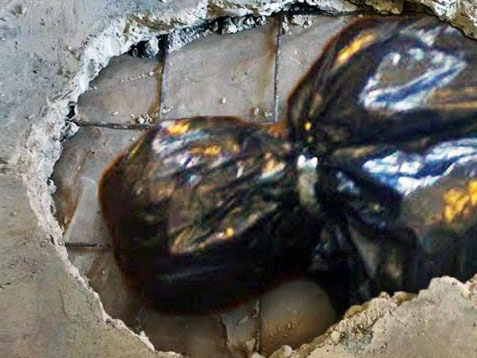 image via – youtube.com
When you visit an ice cream parlor, you're likely in a great mood and simply looking forward to eating delicious, creamy, ice cold treats. People who step into the shops often have smiles on their faces and children love nothing more than getting a tasty cone or milkshake. While ice cream parlors are certainly happy, upbeat places, just like anywhere else, they can quickly become the opposite of that.
When one repairman was called to Schleckeria, an ice cream shop in Vienna, Austria, it seemed like a normal, run of the mill job. The pipes had burst in the basement and after inspecting the damage it was determined that they needed to be replaced. The 30 year old owner, Estibaliz Carranza, knew that the parlor needed major renovations as it hadn't been updated since it was founded some 50 years earlier. She gave the repairmen the go-ahead and they went to work digging up the pipes in the basement floor.
Before the men had even started digging, they had noticed that there were uneven patches of concrete on the floor. It was odd enough for them to note, but not completely unheard of, so they forged ahead. When one of the men's shovels hit something metallic in the ground, they knew something was wrong. They ended up digging up an old freezer and when they opened it, they found something horrifying; it was filled with two bodies.
The repairmen immediately called the police who launched a murder investigation which didn't last long. The shop owner, Estibaliz, had fled to Italy where she was captured and sent back to Austria to face charges for the crime. Once in custody, she confessed to taking the lives of her ex-husband and ex-boyfriend, it was also discovered that she was 3 months pregnant.
The news dubbed her "Ice Lady" for how cold blooded and cold hearted the crimes were, and the freezer-ice cream parlor connection. When asked why she took the lives of the two men, Estibaliz claimed one was lazy and the other was cheating on her, but she also told of how she planned them out and it was clear that she was highly dangerous. She ended up being sentenced to life in a mental hospital where she remains to this day.
Watch the video below for the full story:
Please SHARE This With Family and Friends