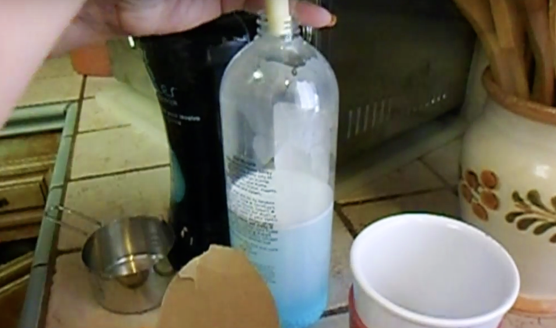 image via – youtube.com
For any active family, keeping your house fresh smelling is always a cross to bear and a priority.  I have found that deodorizing furniture, pungent sports equipment and stinky pet odors are best tackled by Febreze.  However, if you go through the stuff like I do, you will find that the cost mounts up incredibly.
The video you are about to watch below, not only circumvents the cost of endlessly having to buy Febreze, but offers a DIY freshening spray that doesn't include the residue caused by fabric softener.  With three ingredients you will be able to follow this simple, yet incredibly effective odor neutralizer.
The two active ingredients, which get blended with hot water, are BAKING SODA and DOWNY UNSTOPPABLES.  The Unstoppables are small scented beads that get added to laundry to boost freshness.
They do so without leaving residue on fabrics or irritating skin for those who are sensitive.  A funnel and empty spray bottle will aid in the ease with which you can follow this great home freshening tutorial.
Let us know if you will try this and how it turns out! Watch the video below for a more in depth step by step tutorial!
Please SHARE This With Tip With Your Family and Friends 🙂