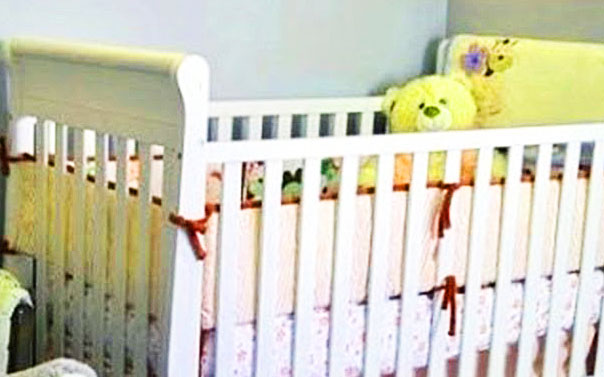 image via – youtube.com
Everyday when we go out to work, run errands, get food exc. we brush shoulders with many strangers all day. A lot of the time we just walk past, don't think twice and continue on with our own day. What we don't usually think about is how each of these people has their own story of trials, tribulations and triumphs and we never really know how someone is actually feeling even if they are sitting right beside us.
Sometimes, it is nice to just go out how we usually do but at the same time try to pay it forward and do good deeds throughout the day for your friends, family and even total strangers. You  really never know if your one random good day could completely change the trajectory of somebody else's life. Also, if you can't find anybody who needs help just try to be more kind to each person you meet everyday and you will be pleasantly surprised by its positive effects.
This brings us to todays story which features a new Mom named Valerie Watts from Cokato, Minnesota. She had been pregnant for over 8 months with little to no complications. She was so unbelievably excited for the birth of her first son. Then when the 9th month began, she woke up and couldn't feel her baby moving inside her womb how he had been for months. Her motherly instincts quickly kicked in as she know something was seriously wrong.
She went directly to her doctor and got all the necessary tests done. Then she got the worst news any soon-to-be mom could ever receive. Her doctor told her that her baby boy had died! Somehow the umbilical chord got squeezed and nothing could come in or out. His oxygen and nutrients had been completely cut off and there was no way the soon-to-be infant could've survived. Even though she knew what had happened she still went through with the birth as he came out a 'still born.' Her heartbreak and sadness truly can't be put into words. She was completely crushed and broken into a million pieces over the tragic loss.
Because the tragedy happened so late in the 9th month of her pregnancy, the entire house had been baby proofed, his nursery was all set up with stuffed animals, dressers, clothes, fresh new paint of coat on the wall and of course the crib he was supposed to sleep in. Now on top of dealing with the loss, she had to figure out what she was going do with all the things she had bought for his arrival.
For an entire year the nursery was untouched and mom had to walk past the room everyday, which would was obviously extremely hard on her even after she had come to terms with the loss of her son.  Finally she just couldn't bear to look at the untouched nursery anymore, set up a yard sale, got all the stuff out on the front lawn and began selling all of the stuff.  The hardest thing for her to part with was the crib, which to her truly embodied and symbolized what could've been if tragedy hadn't struck.
At the yard sale, a guy named Gerald and his wife saw the crib and wanted to purchase it. After they agreed on a price, Valerie with a broken heart sold them the crib and in turn the last 'physical' memory of her dead son. She had explained to Gerald's wife the whole back story of everything that happened, and his wife being the empath that she was could help but feel heart broken as well.
His wife told Gerald what Valerie had said to her and Gerald was pretty much stunned. He had figured Valerie was just selling off used stuff that her kid's had outgrown. It was at this exact moment that Gerald decided he would return the crib a few days later but with a very special surprise….
Watch the video below for the full story:
Please SHARE This With Family and Friends