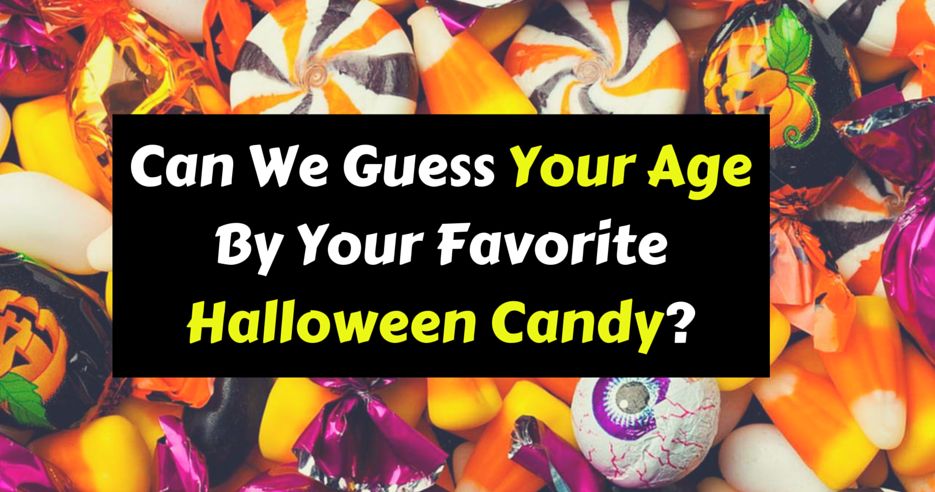 image via – playbuzz.com
Now that it's finally Halloween there's only one thing on every child's mind; candy!! Even parents are excited about the sugary treats that their kids will be collecting and hauling home tonight. Whose mom or dad didn't ever raid their candy stash when they were younger, mine sure did! Luckily for me I didn't really care all that much for Reese's Peanut Butter Cups, which were hands down my dad's absolute favorite candy.
As it turns out, there may be more behind the reason why he likes chocolaty, creamy, peanut buttery types of confections so much, while I prefer the chewy, fruity varieties. It's due in part to our ages and the decade in which we were born in. You see, every new era has been marked by all-new, mouth watering candies that either sink or swim. The ones which are received extremely well by consumers go on to become much loved treats, while the less popular ones that don't fare so well get discontinued. Then, out of all the candies that sell like hot cakes, there are the rare few that end up defining the decade. Those are the ones that become iconic.
When we were kids many of us automatically assumed that our favorite candy was relatively new to the market, but it probably wasn't! This all boils down to marketing strategy and usually happens when brands are overhauled in order to make them appear fresh and exciting again. They get re-vamped and re-packaged for every new cycle of children.
Each generation has its own versions of the best-selling classics. The candy lists from each decade are quite extensive and yet your favorite candy is likely linked to the best selling types from your childhood.
This quiz attempts to guess your approximate age based exclusively on what your Halloween candy preferences happen to be. It looks closely at which candies you like the best, and the ones that you don't really like much at all, in order to guesstimate your approximate age. Try it now and see how accurate the results you get happen to be, it was spot on for me so I'm sold!! It's not only fun, it will also get you in the Halloween spirit- and make you hungry, enjoy!
Please SHARE This With Family and Friends 🙂