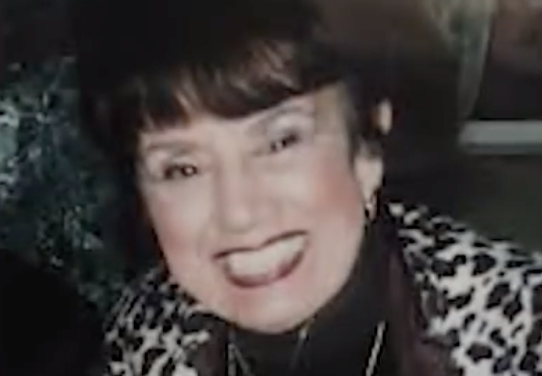 image via – youtube.com
There are some teachers in life who truly break through to their students and make a difference in their lives.  Genevieve Via Cava was one of those teachers and she will continue to make a difference for years and years to come thanks to a generous act she set in motion shortly before her death.  While it only recently came to light some seven years after she died, it seems that she had planned for her final charitable act her whole entire life.
For almost 45 years Genevieve Via Cava was a middle school and high school special needs teacher in the Dumont school district, located in Bergen County, New Jersey.  She loved her life's work and helping all of the students who passed through her classroom over the years. Even after she retired in 1990, she'd still make time to stop back in at the school to check on students and have a friendly catch up chat with her old co-workers.  
It was during one of those chats that Genevieve mentioned to the school superintendent, Emanuele Triggiano, that she had planned on leaving the school some money in her will.  She passed away in 2011, but it wasn't until seven years later that a check for $1 million arrived at the Dumont School District's Board of Education. The generous donation was a shock to everyone, not only because of the massive amount, but also because Genevieve had been so quiet, frugal, and unassuming.  
According to Richard Jablonski, a close friend and executor of Genevieve's will, she had grown up during the depression and knew how to save a dime anywhere she could.  She never splurged on things like clothes or trips and when she went shopping, she'd go straight to the 70% discount rack and only buy items on sale at deep discounts. She refused to even buy hearing aids when she needed them and all that scrimping added up over the years, to the point where she had in excess of a million extra dollars saved up.
In the end, the money she donated is to be used to fund scholarships for special needs students who are going on to pursue postsecondary education.  The large amount she donated means that the interest it generates annually will fund scholarships of $25,000 for one or more students each year. It was set up this way so that the money wouldn't run out once it had been dispersed, instead it will continue in perpetuity, or basically forever, since it's funded off the interest.  
The school wasn't the only beneficiary in her will, five other local charities were left $100,000 each.  They included animal charities, such as the Ramapo Animal Refuge, and The Salvation Army. In the end, Genevieve's gifts will truly make a difference for years to come.  It also goes to show just how important learning to manage and save money can be. 
Watch the video below for the full story:
Please SHARE This With Family and Friends