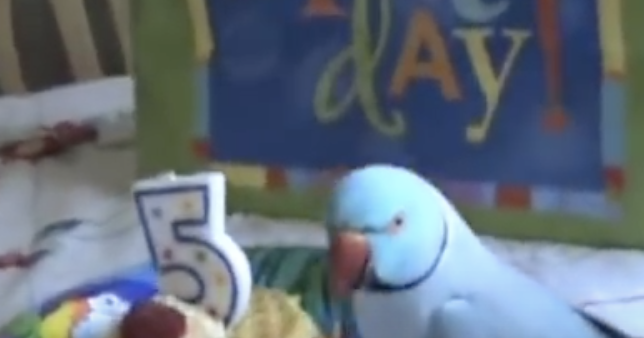 This is simply the most adorable video I've seen in a while!  We are all invited to Marnie, the parrot's, fifth birthday, along with his other parrot friends, his human family and the family husky.  Let the presents begin!  Marnie is treated to new stuffed animals by his human family.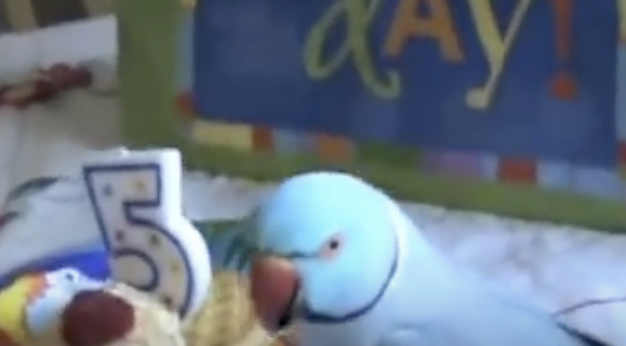 But the excitement doesn't begin until his new stuffed bunny comes out of the gift bag.  He has a collection, but his reaction to this new bunny buddy shows how excited he is for this new friend.  He exclaims "You're so cute!" and "Gimme a kiss!" Not sweet enough?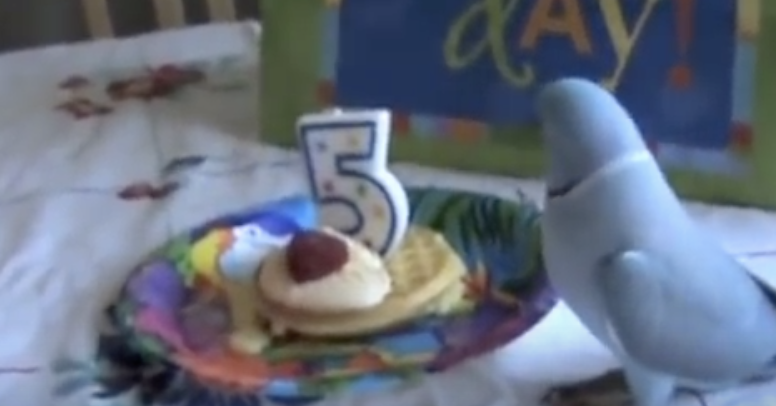 He goes on to ask "What ya doing" and keeps kissing it with complete adoration.  Even though parrots mimic what they hear, there is something so heartfelt about his reaction.  I watched this over and over; it just made me feel so good for Marnie's wonderful life.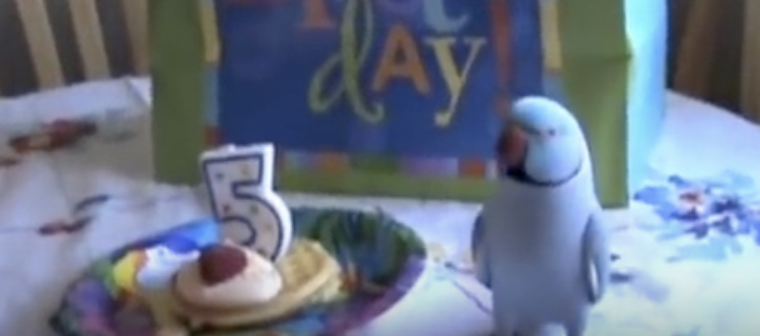 It's so wonderful to see Marnie excited and filled with love.  What nice humans he has who care so much for him.  This sweet video made my day.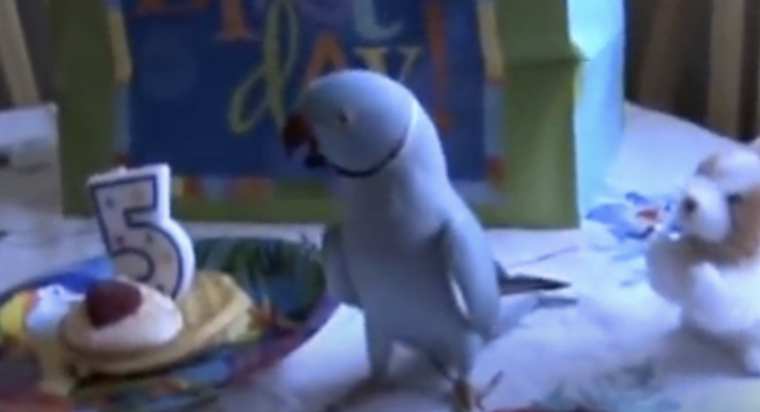 Please Share This Adorable Video With Family and Friends