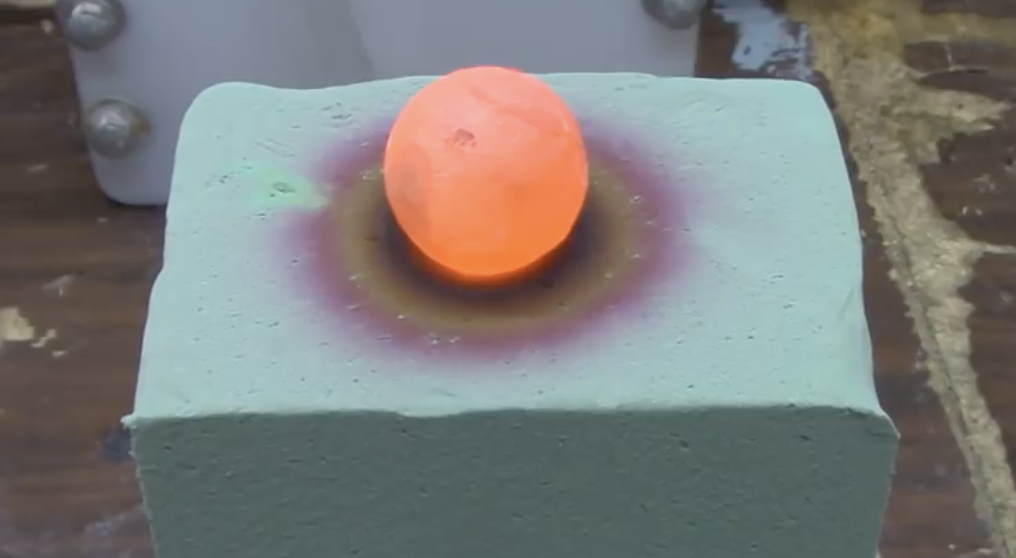 image via – youtube.com
If you have ever seen any one of the 72 red hot nickel ball videos on YouTube channel carsandwater, then you should know what to expect from this clip. If not, then here is a short background on the red hot nickel ball (RHNB) phenomenon. Basically a super-heated, red hot, ball of nickel is placed on a variety of materials, from eggs and jaw breakers to dry ice and Elmer's glue. The reaction that takes place is recorded, uploaded, and everyone can then share the knowledge of what happens with their friends and family.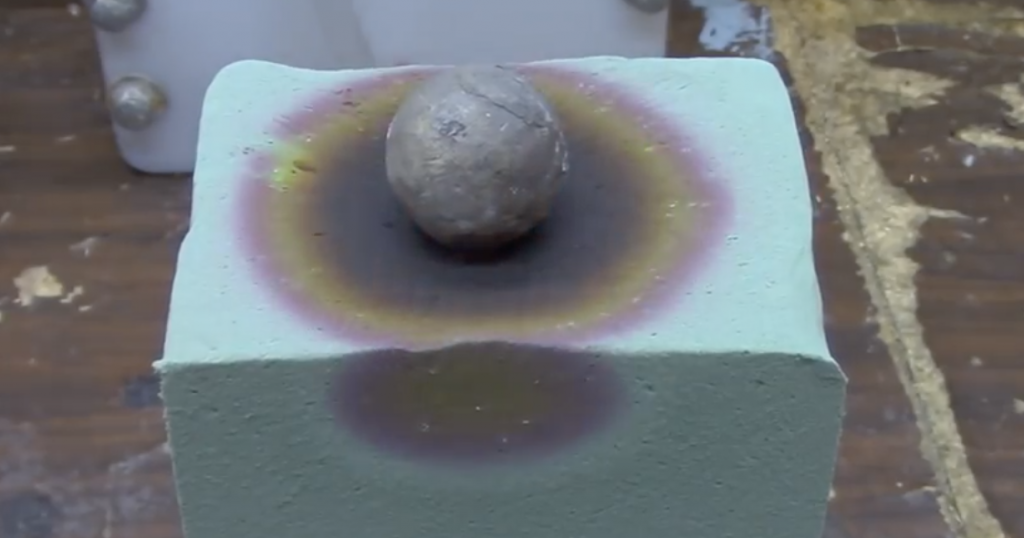 The latest, and easily one of the best reactions thus far, is the red hot nickel ball dropped onto a piece of floral foam. Floral foam is that green, spongy, block packaged stuff that craft stores sell and it's used by florists to support flower arrangements and to help keep them fresh.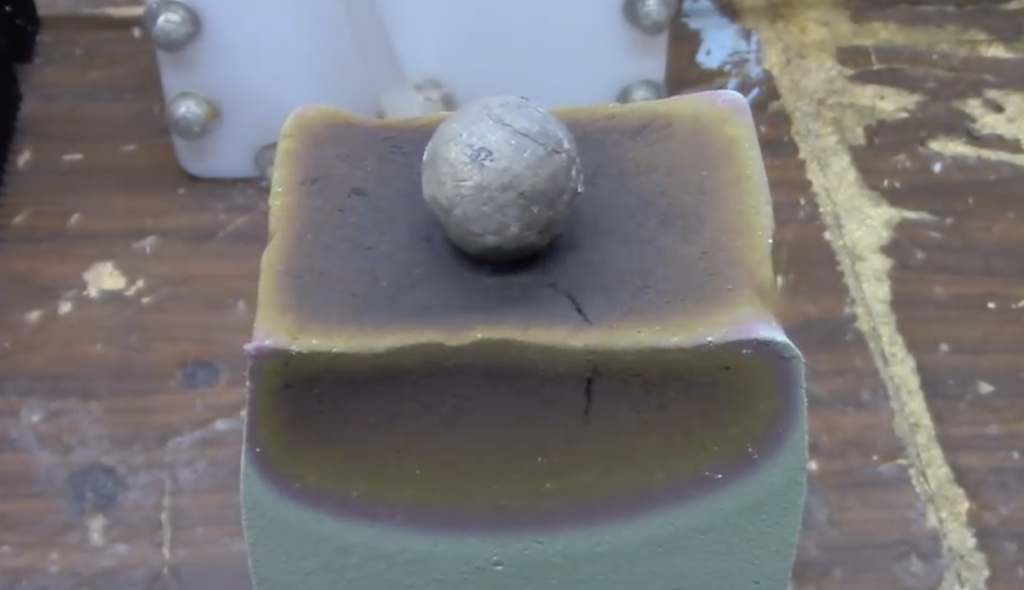 When the RHNB is dropped on top one of the floral foam blocks a sort of strange magic quickly begins to occur. The foam turns from green into yellows, vibrant purples, brown, and finally charred black.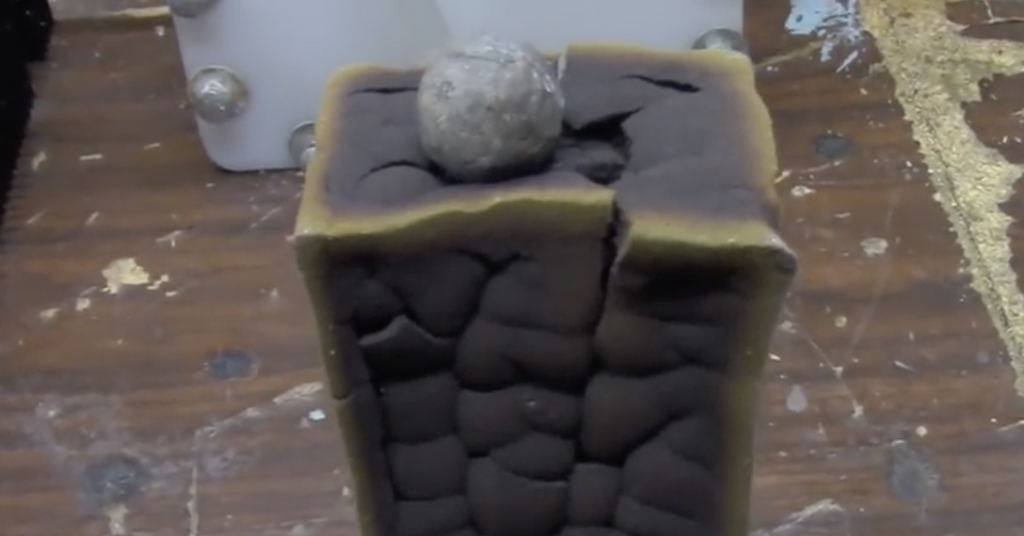 It seems like the foam is burning down, from the inside core outwards, as it shrinks and shrivels. You'll have to check out the video to see what else happens and how fast the RHNB destroyed it, and this is definitely something you will want to see!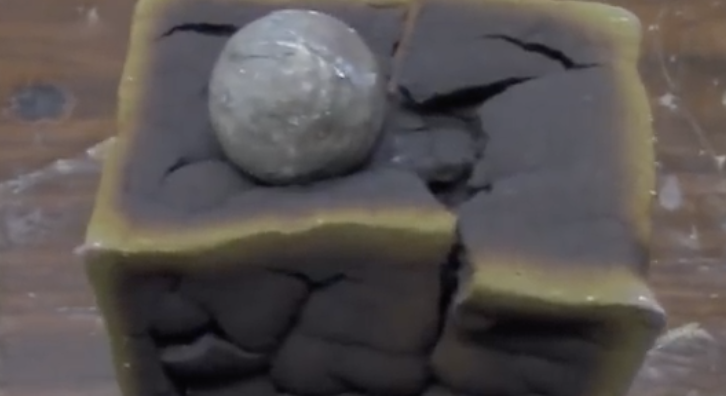 If you have an object, material, or substance that you would like to see tested, there is a safe way for that to happen. Viewers, commentators, and anyone who so desires can send in things to undergo the RHNB experience. Simply follow the instructions and refer to the PO address provided on the video link.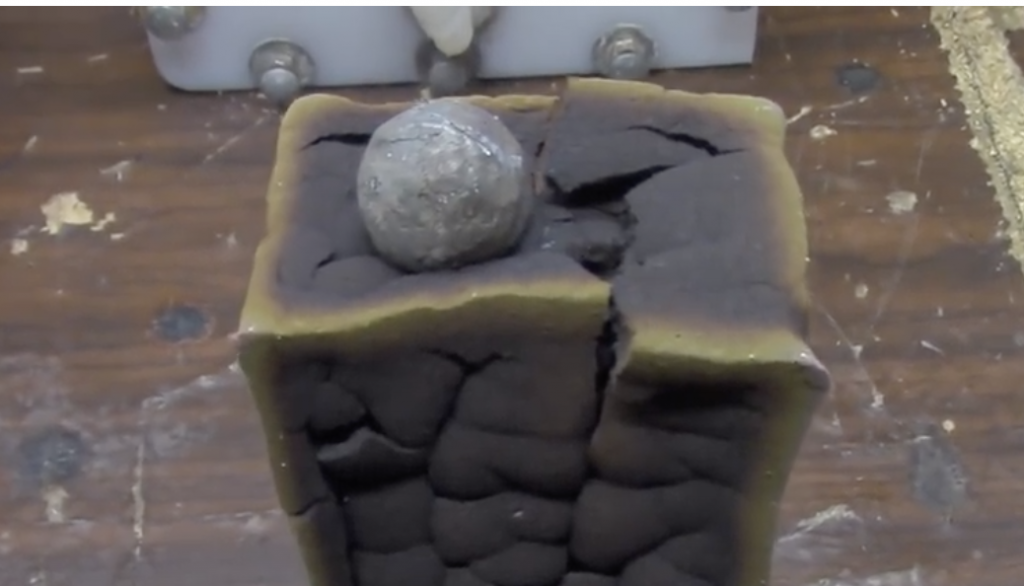 Please Share With Family and Friends