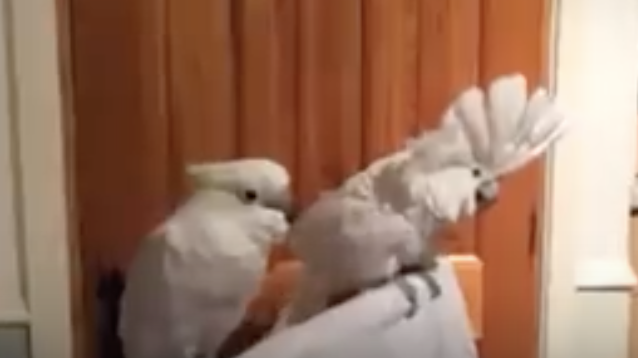 Elvis the cockatoo is happily rocking out to his namesake's 1956 hit song "Don't be cruel" in this entertaining video uploaded by Mark Muldoon to YouTube.  The boogieing bird bobs and dances to his owner's version of the catchy tune alongside his feathered friend.  At several points Elvis raises his stunning head crest and fans it out to show it off completely in all it's glory.  He seems to be having a fun time and appears to get really into the music.  His bird dance will make anyone smile and brighten the day.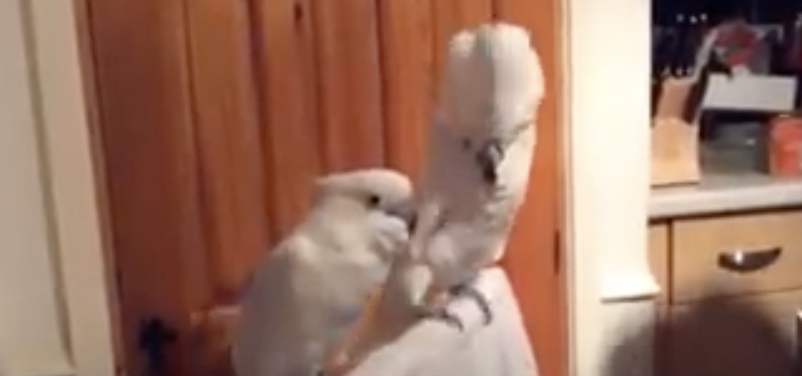 Interestingly, cockatoos and Elvis go together like peanut butter and jelly.  The beautiful birds bear a striking resemblance to the king of rock and roll with their prominent headcrests.  They look like  the popular 1950's mens hairstyle, that Elvis rocked, called the pompadour.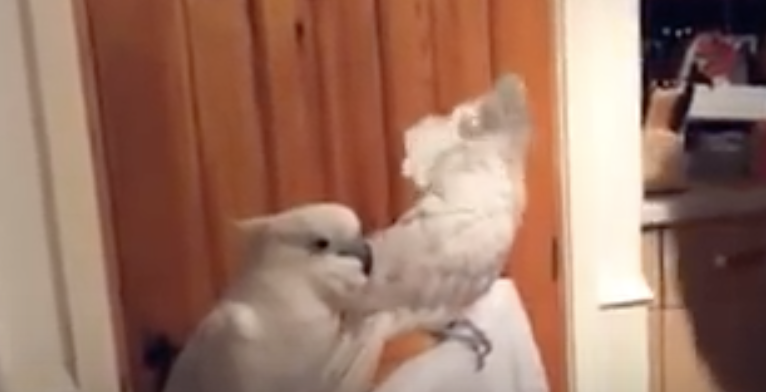 All 21 species of cockatoos, who are parrots, have the moveable headcrest which is raised when the birds come into land or when they are aroused.  Going off that information, it is likely that Elvis the cockatoo was excited by the music and he just had to rock out to it.  He even manages to keep pace with the tune and overall puts on a great show!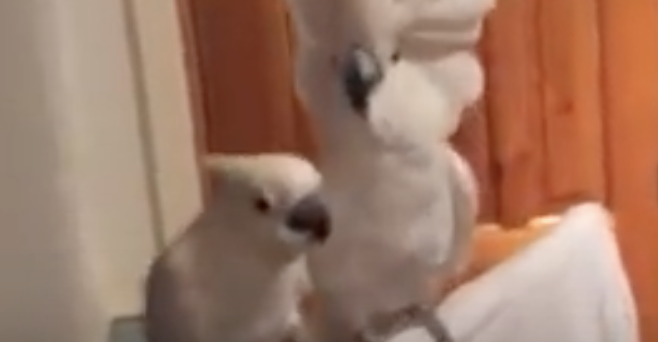 Please SHARE With Family and Friends