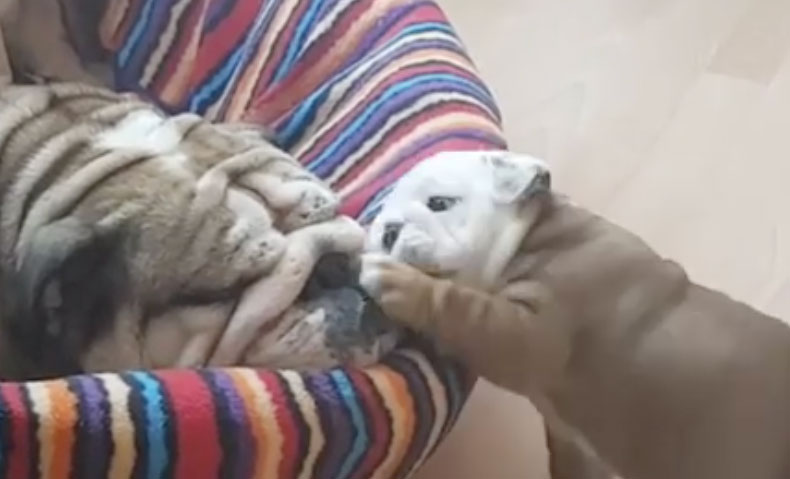 image via – facebook.com
Young little baby dogs are oftentimes just as fussy and adorable as their human counterparts. In fact, infant children and puppies share lots of major attributes and behaviors in common. Both absolutely love to eat, sleep, poop, and play, a lot! Usually it's their mom who they look to for food, a good cleaning, or a snuggle buddy. Just like human mothers, dog mamas have a lot of work to do and it's exhausting. Sometimes mom needs to rest and relax and when she does, don't bother her!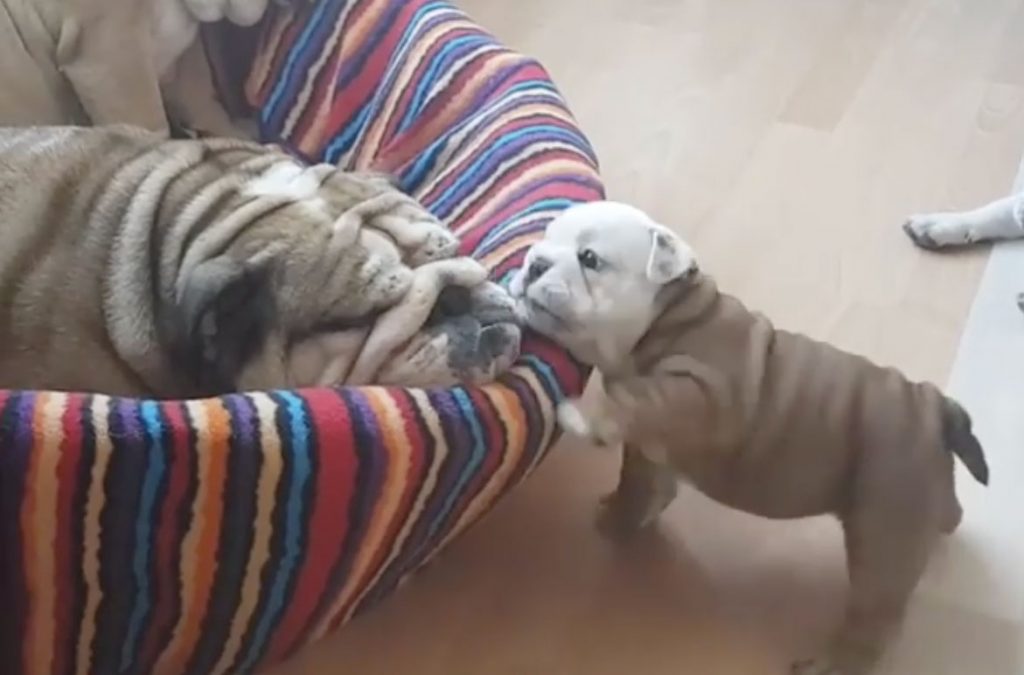 One baby English Bulldog didn't get the memo to let sleeping dogs lie. The little rascal came calling to his mom's bedside for a play buddy and while he tried his best to wake her up, she was not responding to his cute little growls and aggressive play biting. Even when he jumped up on her smushy, wrinkly, sleepy face she didn't move an inch!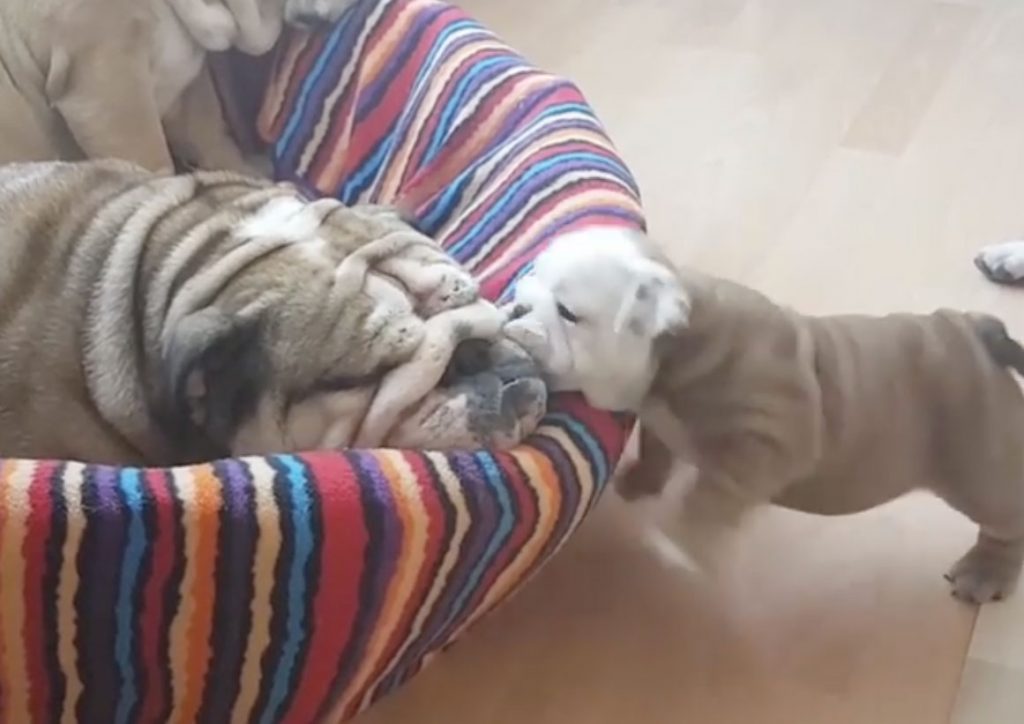 All that the little Bulldog puppy wanted was to have some fun and be entertained but he was getting nowhere in his attempts to wake his mom from her deep slumber. Thankfully for both of them a nice French Bulldog was nearby waiting in the wings for his own chance to score a play buddy. He took the puppy's focus off of mom and by the end of the clip everyone was happy and got what they wanted.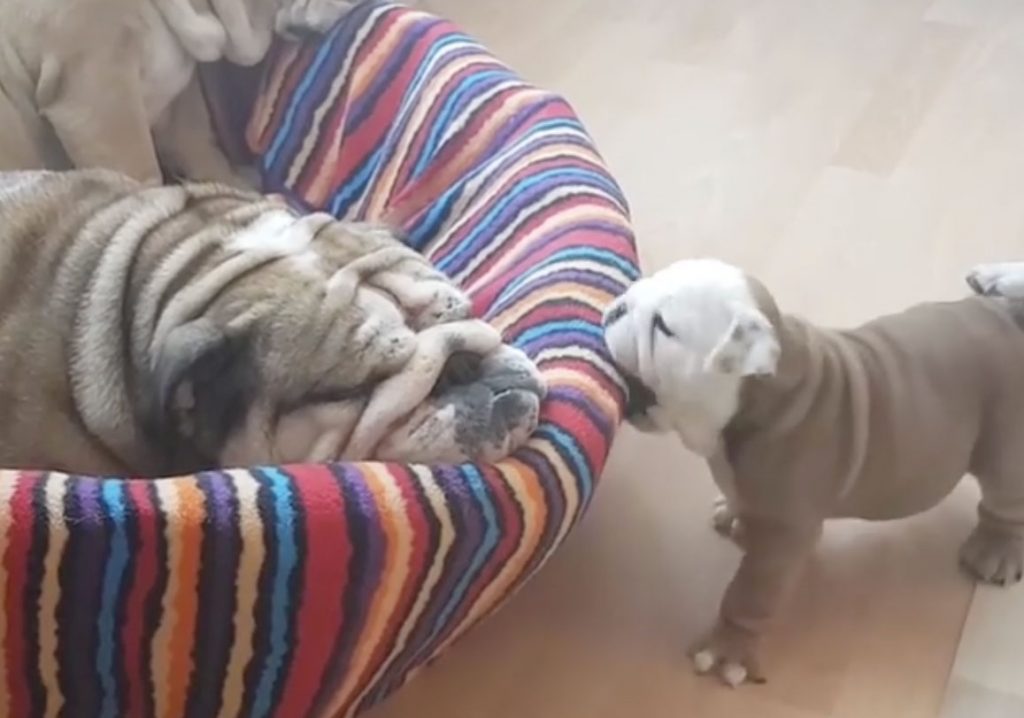 If you're like many people and just can't get enough of Bulldogs then you have to check this clip out. You're also not alone because they rank among the most popular dog breeds in the world. In America they come in fourth overall among pet dogs, according to the American Kennel Club's 2015 dog registration numbers.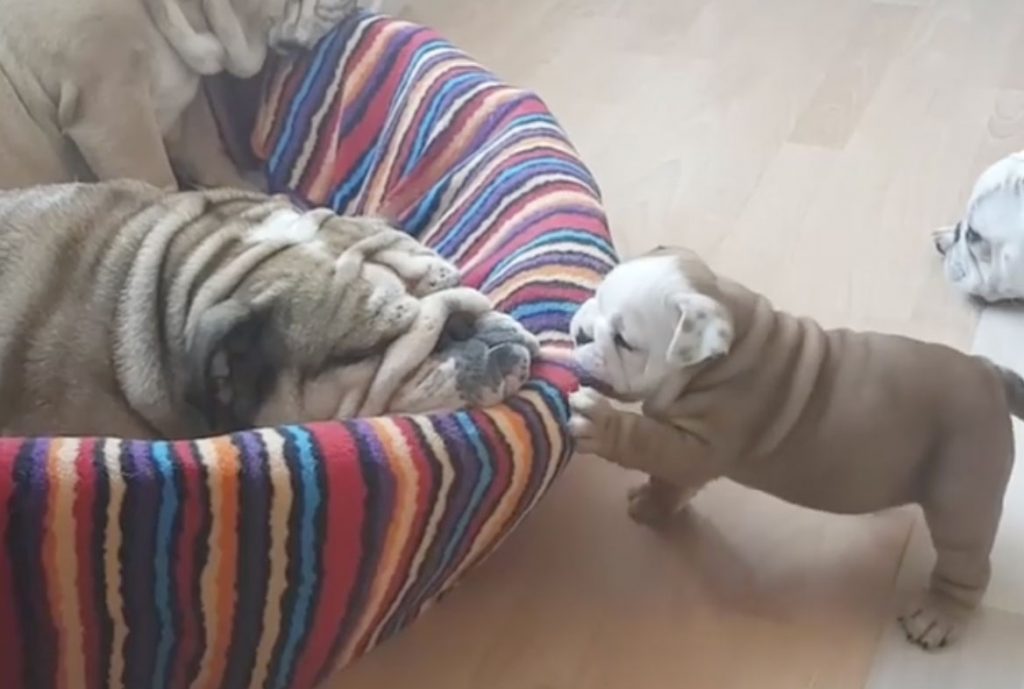 With their adorable, wrinkly, cute little faces and mushed noses, it's hard not to fall in love with them. Not to mention, they have a very friendly and sweet nature that is not aggressive so it's easy to see why Bulldogs are so beloved all over the world.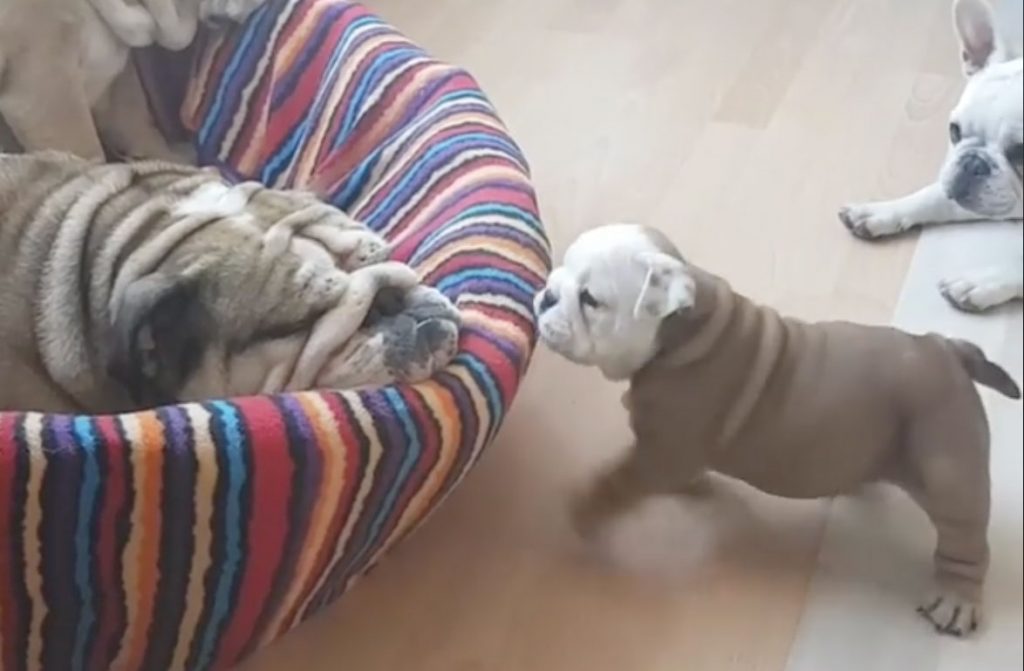 Does lil pup remind you of anyone?
Please SHARE This With Family and Friends