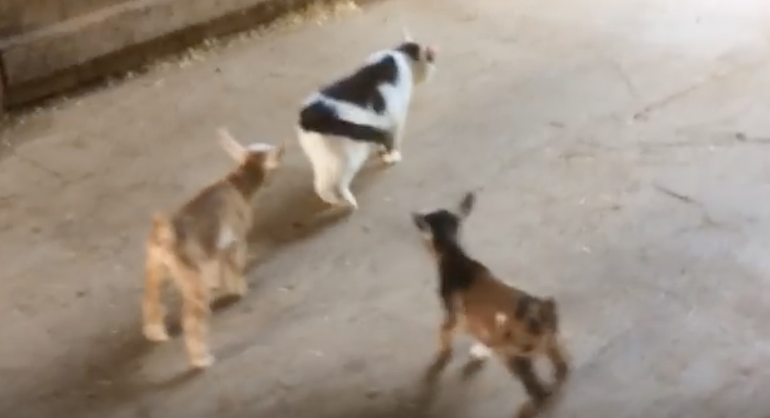 image via – youtube.com
On the Sunflower Farm Creamery in Cumberland, Maine there lives a bunch of animals and a very special cat named Moo. Moo is a barn cat who takes her role on the farm seriously. Throughout the day she keeps a close eye on everything going on around her and she takes frequent walks along the perimeter of the fence, patrolling for mice and runaways. Moo is not only the overseer, she is also a caring and loving protector of her animal friends. She instinctively knows when one is about to go into labor and sits with them in the stall when they are close to giving birth.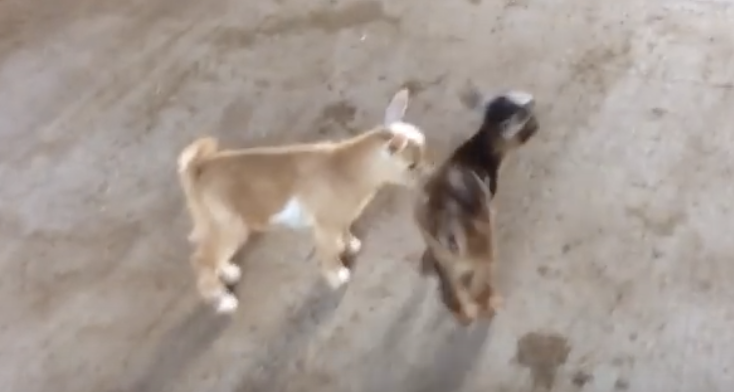 Recently a goat on the farm did just that and brought some adorable baby goats into the world. The kid goats are the last two that were expected to be born this season and are now about a week or two old and have since been named Lady Bug and Princess Leia.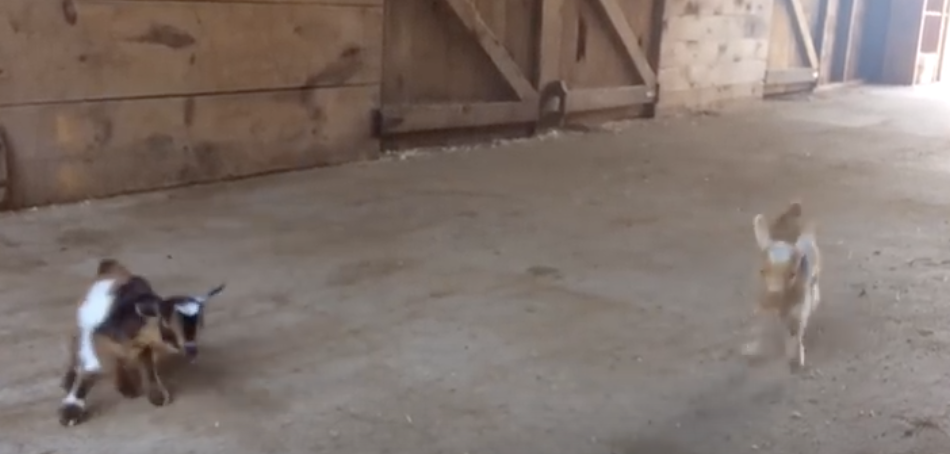 The curious and energetic youngsters were immediately drawn to Moo and seem captivated by her whenever she comes by. They bounce all around and run up to her, trying to make friends and get a feel for what her and the feline species is all about. And Moo, being a cat, appears to not be all that interested in the two newbies.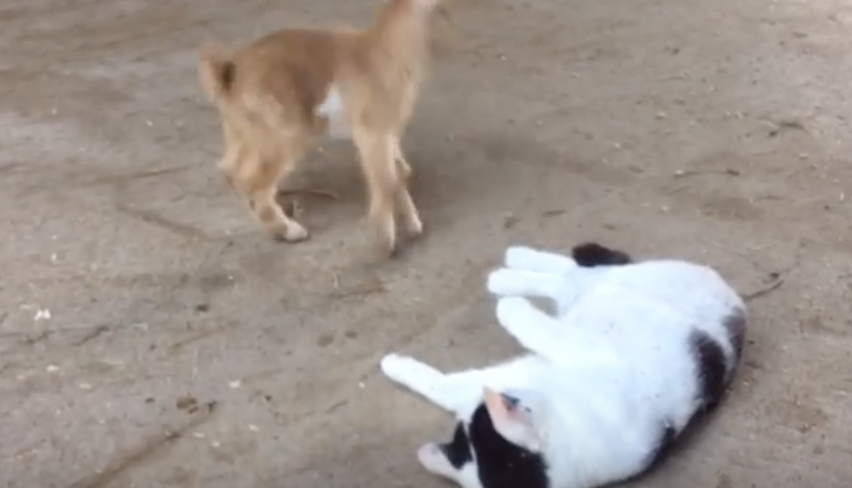 Usually when Moo passes by her goat friends she will lovingly greet them by rubbing her tail under their chins. Once Lady Bug and Princess Leia have grown up a little more, and become more acquainted with Boo, she will likely greet them the same way.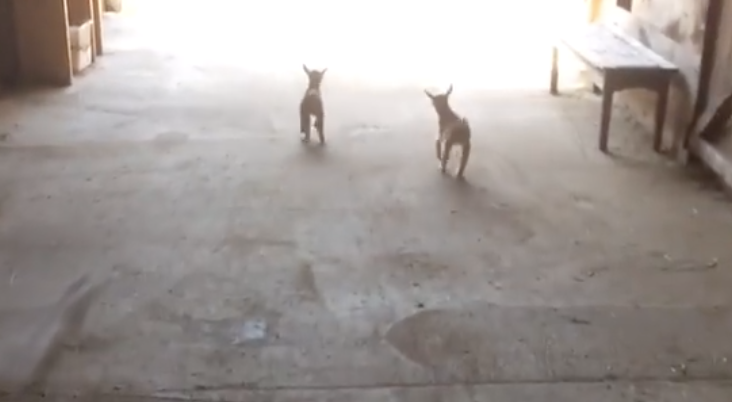 For now they are just too boisterous and new to the farm for her to feel one hundred percent comfortable around them. Even so, she plops right down on her side and lets them check her out without any qualms about it. She's probably done this many times before and soon they'll all be close friends..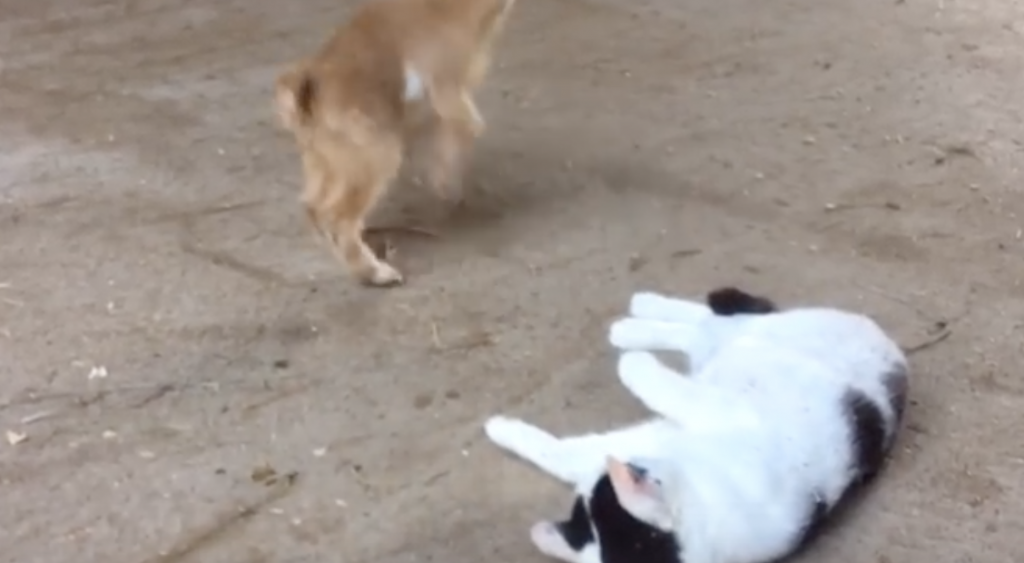 Please Share This Adorable Video With Friends