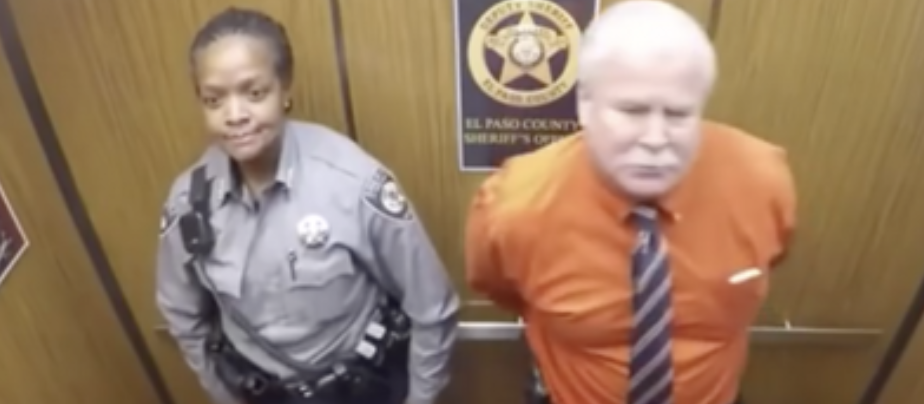 image via – youtube.com
Today's story features Deputy Tony Scherb, who has just given his service to the El Paso County Sheriff's Office in Colorado, according to the  "Daily Mail".  The Sheriff's office knew that he was leaving quite a legacy, as he was about to celebrate his retirement after 29 years, but never expected that part of this legacy would go mega-viral all over the internet!
The elevator in the Sheriff's office had been malfunctioning for some time, and a part of the repairs was the placement of a security camera in it.  The video begins with Deputy Scherb entering the elevator, which apparently has not only had a camera added, but music which isn't typical of what you think of as "Elevator Music".
He pushes the elevator button, when the rapper Silento's "Watch Me (Whip/Nae Nae)" starts playing.  What ensues clearly shows Deputy Scherb's excitement about his retirement, or just a guy who loves to dance.  Either way if you are having a bad day this is sure to brighten it right up! The hilarity ensues as the elevator stops at different floors and some of his colleagues enter the elevator.  Enjoy the fun!
Watch the video below for the full story:
Please SHARE This Story With Family and Friends