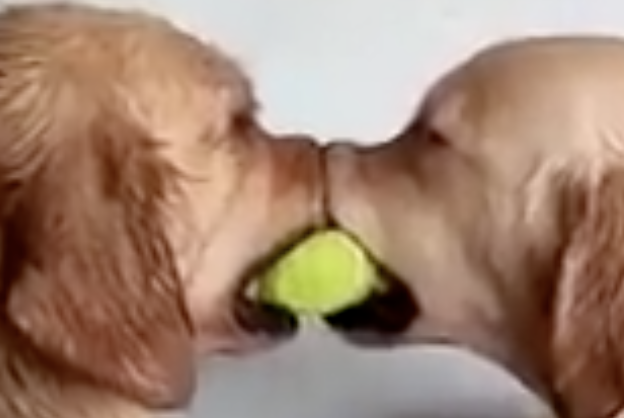 Golden Retrievers are known to be extremely friendly, nice, and gentle which makes them some of the worst guard dogs ever.  The breed is highly intelligent and was ranked 4th by the 'Stanley Coren's The Intelligence of Dogs' and one of the most popular dogs in the world.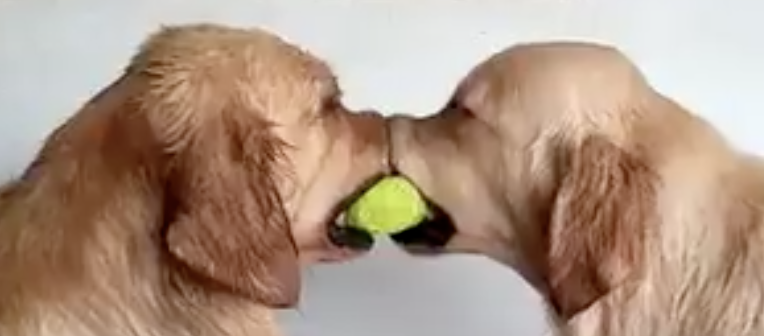 In the following video these two hilarious pups get into a tennis ball tug of war battle.  Neither side will give in to the other and they show no signs of giving up.  As a matter of fact, there isn't much tugging going on at all.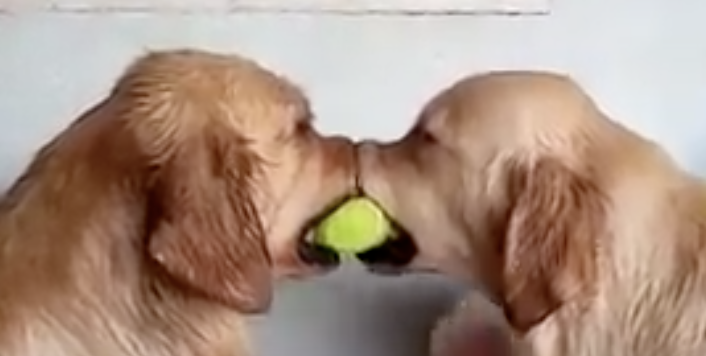 The two just seem to be in a total stalemate with adorable squished noses, staring directly into each other's eyes.  But then out of no where a 3rd dog comes in to try and mediate the issue.  He takes quick action and what he does is guaranteed to make your day!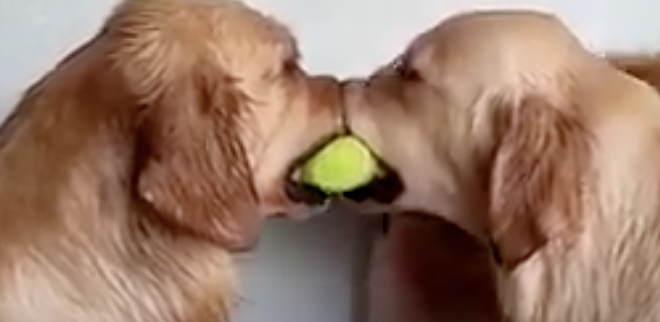 Please Share This Adorable Video With Family and Friends