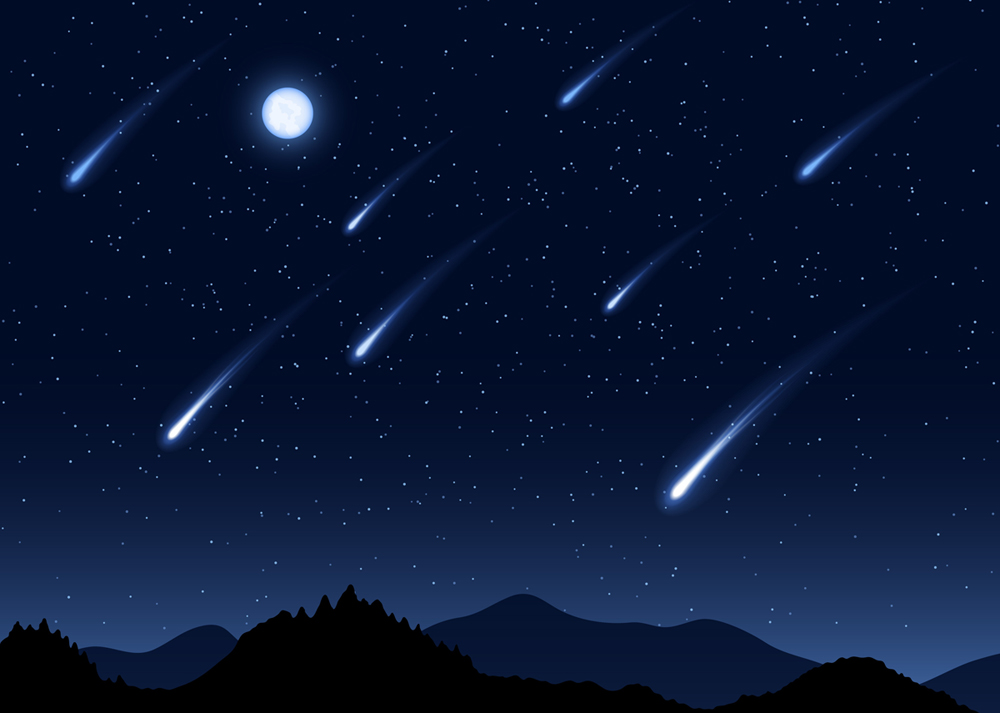 image via – shutterstock.com
Look up at the sky tonight because the Draconid meteor shower will be lighting it up and putting on a beautiful show. The annual shower reaches its peak tonight, October 8th, and while it usually only produces a few meteors per hour, its also been known to unexpectedly feature hundreds at a time!
Unlike the majority of meteor showers which are best viewed in the early morning hours following midnight, the Draconids get started much earlier. They can be seen the best during the early evening hours tonight. If you live in the Northern hemisphere then as darkness falls look up towards the extreme Northern portion of the sky because that is where they will be streaking from.
Specifically, the Draconid meteor shower comes from the northern constellation that's known as Draco the Dragon. While many of us don't know where or how to find constellations in the sky, you can easily fix this issue by downloading an app for your phone which will tell you exactly where it is in the sky (I use one called "Star Walk" and it works excellent).
Pick a nice open spot away from any lights. The general rule is the darker the skies, the better the viewing. The weather conditions will also affect your viewing so check the local forecast, but as long as the sky is clear you should be able to see them!
All in all, tonight's meteor shower presents the perfect opportunity for you to get outside and do some peaceful sky-gazing. Get some fresh fall air, make new memories, and gather up your friends, family, pets, and loved ones for a relaxing evening under the stars. It's not too late yet!
Spread this message, So everyone can enjoy 🙂