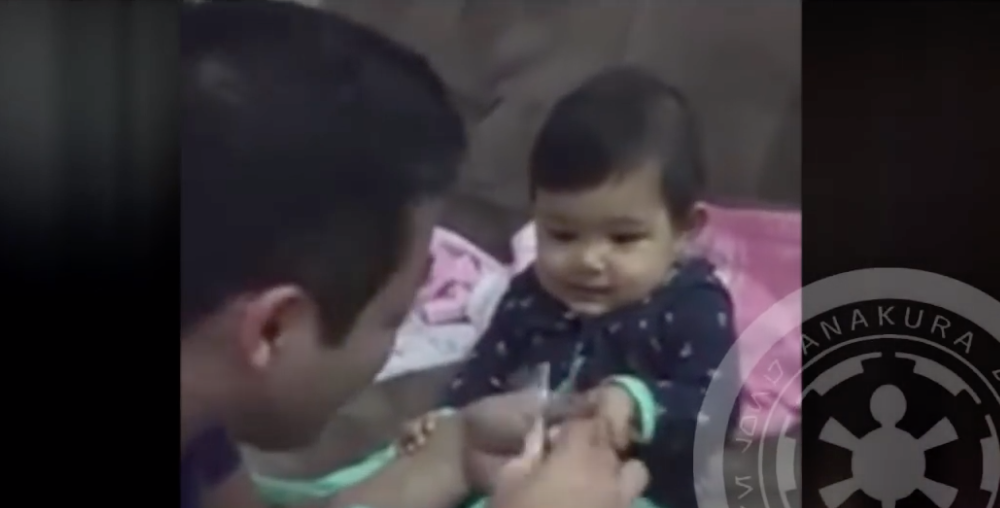 "Daddy's little girl" has an unbelievable way of avoiding the cutting of her fingernails. This little doll, who looks to be about six months old has quite the personality. To say that she has daddy wrapped around her little fingers is clearly an understatement.
The video you are about to watch is irresistible. It will make you laugh out loud, over and over! Each time her dad tries to clip her nails, this Brazilian munchkin bubbles up with laughter. It is a a wonderful sound like no other, that in turn cracks her dad up and he can't even begin to clip her little nails.
It gets funnier and funnier! She laughs, then he cracks up, which makes her laugh even harder, as they play off each other. This little doll has her game down pat. Crack daddy up and he's never going to clip those nails! Every moment of this adorable video that was recorded by the baby's mom, Marcelinha Dos Santos Iwama, is sheer delight.
She added a caption in Portuguese that translates to "Look who learned how to scare her daddy!" The video's already been viewed over 22.5 million times, probably not because she scares her dad, but her little bubble laugh is not only contagious to him but to the millions who get to vicariously enjoy it.
Please Share This Adorable Video With Family and Friends 🙂