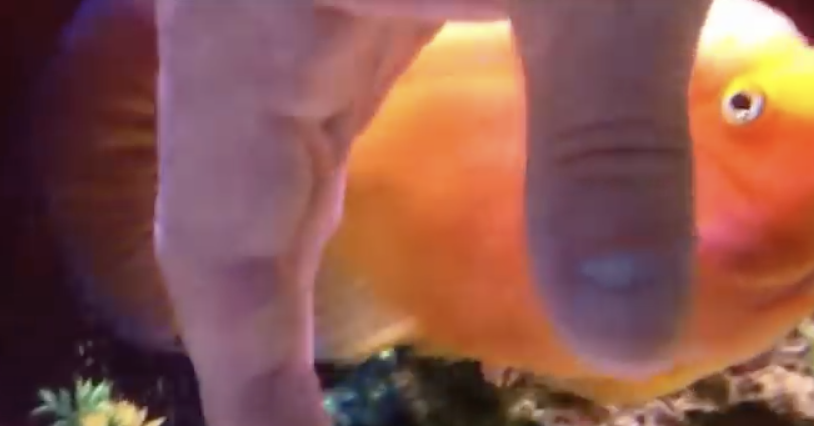 I had no idea that even fish can enjoy a good rub down, and I give massages for a living! The people family of the fish noted that it waits in the corner of its tank for someone to dole out affection. It actually starts adamantly splashing the water when someone comes home, and doesn't stop until there is a hand present in her company. It's adorable that the water creature yearns for and demands the love of her human comrades.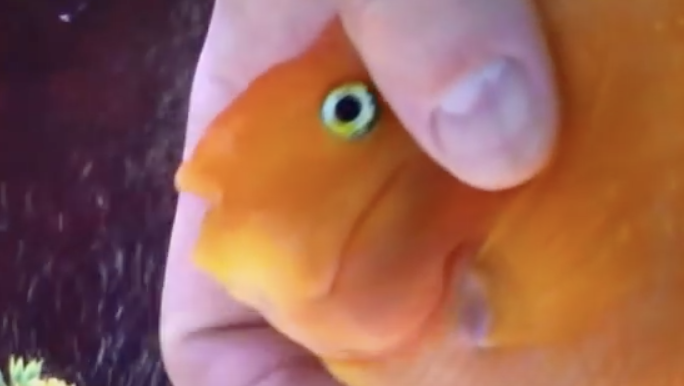 The sentiment is obvious when the fish responds to caresses with excited kisses and tail waving. The gentle coddling and belly strokes inspire the fish to swim in enthusiastic circles, pleading for more. It rubs itself against the loyal hand and you can imagine it purring like a happy kitty.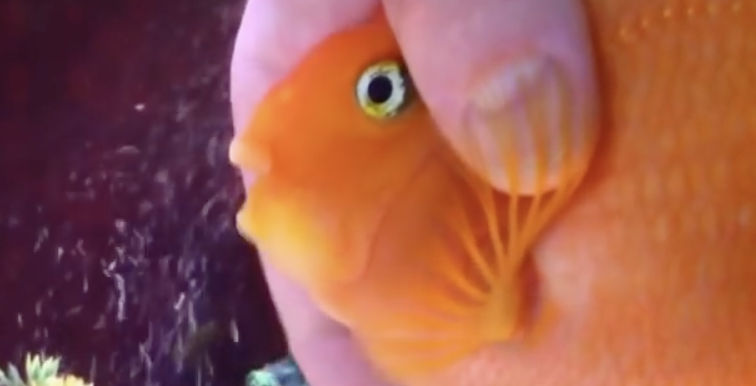 The fish playfully swims through the fingers and suckles at the skin, giving back in the only way it knows how. With bright eyes and a fishy smile, you can tell it would accept this attention all day.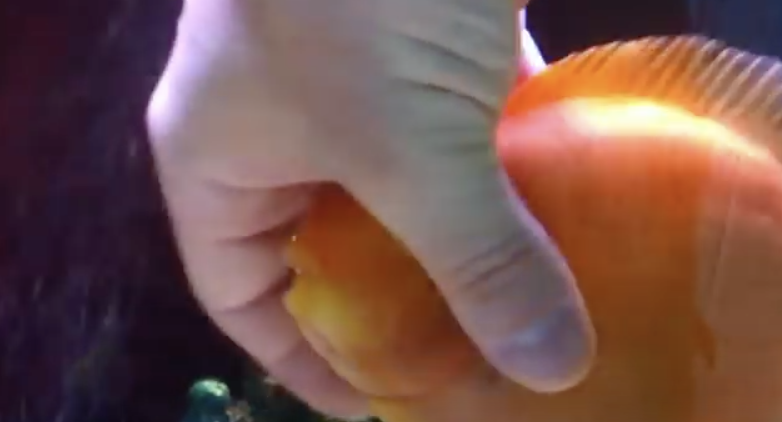 Blood parrot cichlids are a hybrid fish that were first created in Taiwan in 1986. Typically bright orange with large yellow-green eyes, the friendly fishy can grow to be eight inches long and live for up to ten years.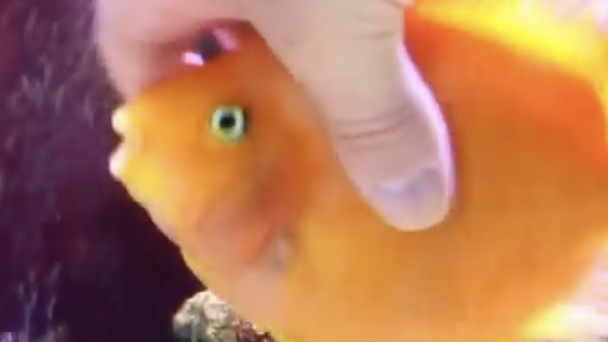 Known to have strong personalities, the domesticated fish are often seen dancing at feeding time, digging in its aquarium, and getting into territory tiffs with tank mates. At night, they may snuggle and share the same cave, but in the day they are menaces, bumping and charging each other for entertainment.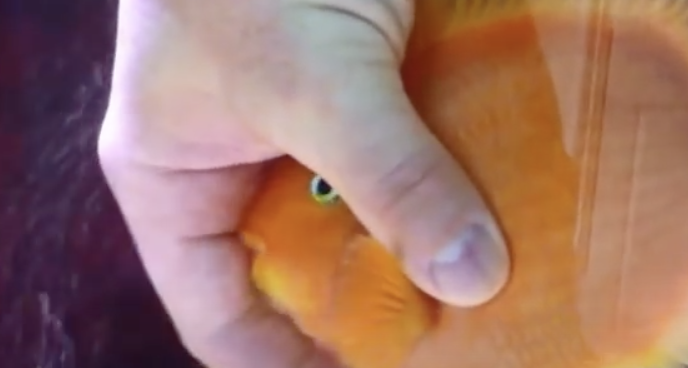 Please Share With Family and Friends 🙂