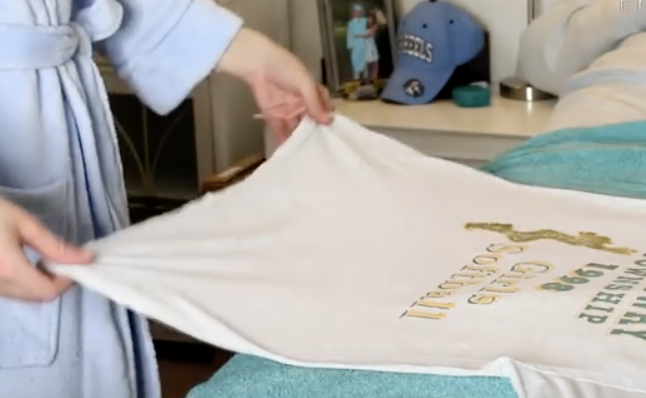 Curly hair can be a real pain when it comes to styling and creating the perfect look. Fussing with the curls too much often makes them frizzy and to combat the problem many people end up using lots of product that weighs down hair and makes it look bad. Others blow dry, chemically straighten, or run hot irons through their hair in attempts to get it under control.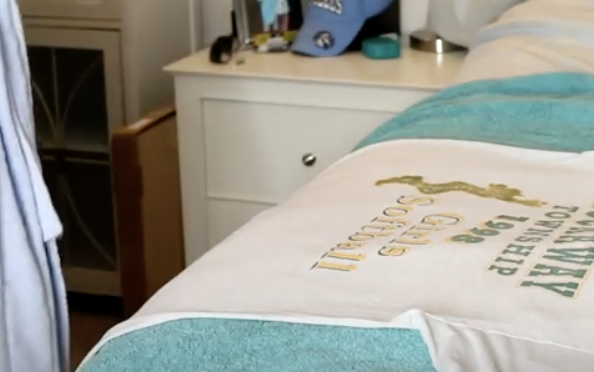 These can damage and ruin otherwise perfectly healthy hair and eat up a lot of time, patience, and money that could be better spent elsewhere. So what's a girl with curly hair to do? Try plopping or plunking it!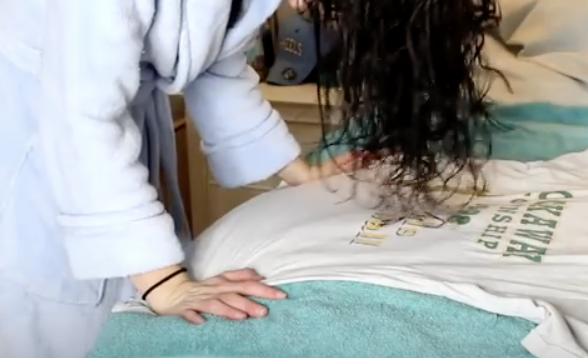 This video shows how to plop your hair, which is to say it will end up giving you frizz free, bouncy, and beautiful curls. The technique is easy to master and only requires a tee shirt, no expensive gadgets or serums are necessary. Plus, it takes place overnight so you will free up a lot of time in your morning routine and still look great!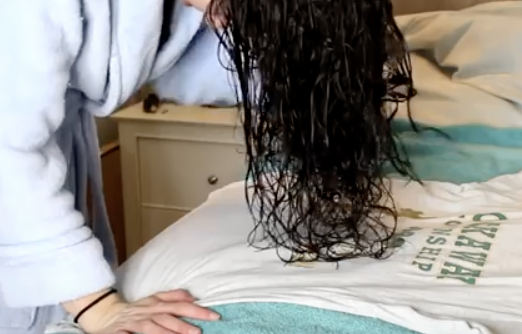 Shower and clean your hair, then towel dry it. Add whatever styling product you prefer to use, but only smooth them onto hair from the ears down. Do not put any product above your ears because it will weigh down hair and overtime it can result in product build up which makes hair look bad and unhealthy, so avoid the top part of your head.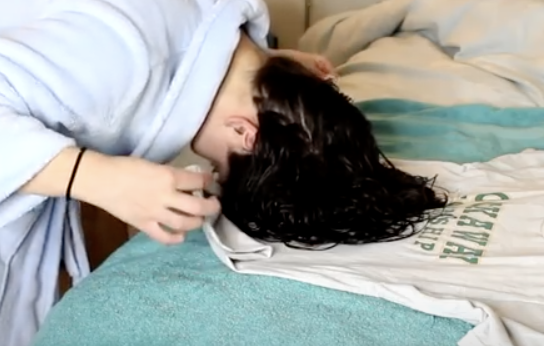 Comb them evenly through your hair and then lay out a large cotton tee shirt. Smooth it down on a flat surface in front of you, a bed works perfectly. Take your hair and shake it out, then flip it in front of you, and lower your head down onto the shirt. Do this carefully so that the curls don't get crumpled or tangled. Keep your head still and grab the bottom edge of the shirt, wrap it around towards the base of your neck, and hold it there in place.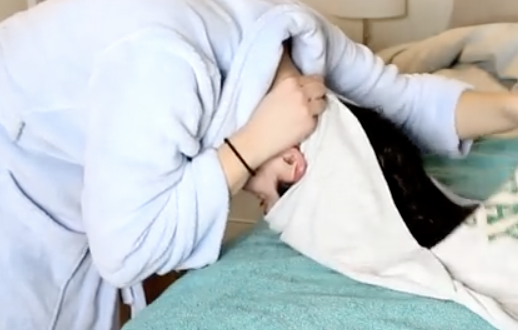 Grab the top of the tee and pull the neckline down to the base of your neck, pulling the sleeves to the side of your head. Tie the sleeves in the front so that you end up creating a turban out of the shirt. Tuck in the tails and any extra loose fabric so that it stays in place.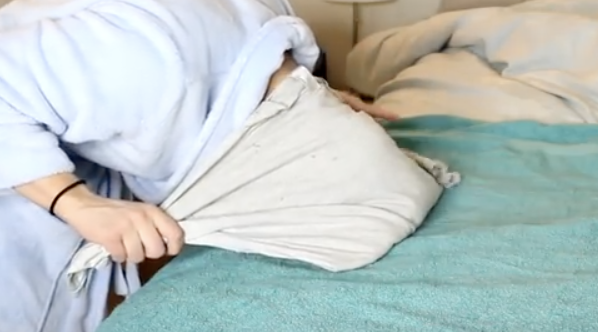 It may take a few tries to make the turban but eventually you will master it and love what it does. Overnight the tee shirt wrap will protect your curls as you sleep on them. All that's left to do is unwrap your hair in the morning and out should spring dry, bouncy, frizz free curls. You may have to reshape a few with a curling iron but that's it. Try plopping your hair tonight and never look back!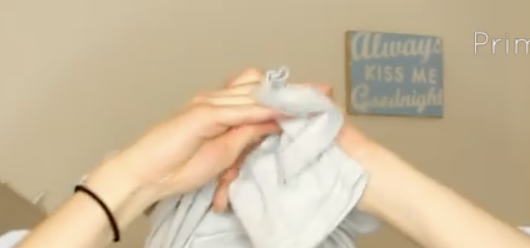 Please Share This Hair Trick With Family and Friends