Flash floods can occur under several types of conditions. Flash flooding occurs when precipitation falls rapidly on saturated soil or dry soil that has poor absorption ability. The runoff collects in gullies and streams and, as they join to form larger volumes, often forms a fast flowing front of water and debris. Flash floods most often occur in normally dry areas that have recently received precipitation, but may be seen anywhere downstream from the source of the precipitation, even many miles from the source. In areas on or near volcanoes, flash floods have also occurred after eruptions, when glaciers have been melted by the intense heat. Flash floods are known to occur in the highest mountain ranges of the United States and are also common in the arid plains of the southwestern United States. Flash flooding can also be caused by extensive rainfall released by hurricanes and other tropical storms, as well as the sudden thawing effect of ice dams.  Human activities can also cause flash floods to occur. When dams, constructed for hydro-electricity, have failed, large quantities of water can be released and can destroy everything within its path.
This Flash Flood took place earlier this week near the River Servol, in Valencia Spain.  The speed at which this flood progressed is truly scary.  In an instant the entire terrain is engulfed in water.

Have you ever witnessed a Flash Flood?
Source: Wikipedia
This very happy Weimaraner named Pilly, is all smiles as he goes for a little joyride with his owner Josh Hickamin in Phoenix, Arizona. Pilly can't seem to get enough of the open sunroof, as he pops up excitedly to let his cheeks and eyelids flap in the wind.

The coconut crab, Birgus latro, is a species of terrestrial hermit crab, also known as the robber crab or palm thief. It is the largest land-living arthropod in the world, and is probably at the upper size limit for terrestrial animals with exoskeletons in recent Earth atmosphere, with a weight of up to 4.1 kg (9.0 lb). It can grow to up to 1 m (3 ft 3 in) in length from leg to leg. It is found on islands across the Indian Ocean and parts of the Pacific Ocean as far east as the Gambier Islands, mirroring the distribution of the coconut palm; it has been extirpated from most areas with a significant human population, including mainland Australia and Madagascar. Source: wikipedia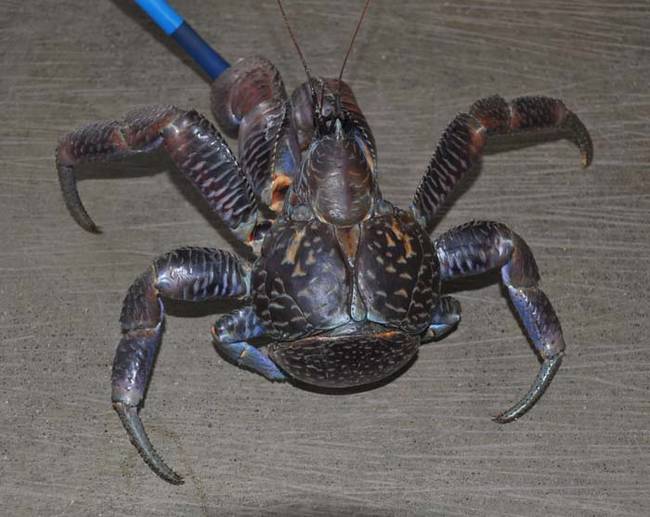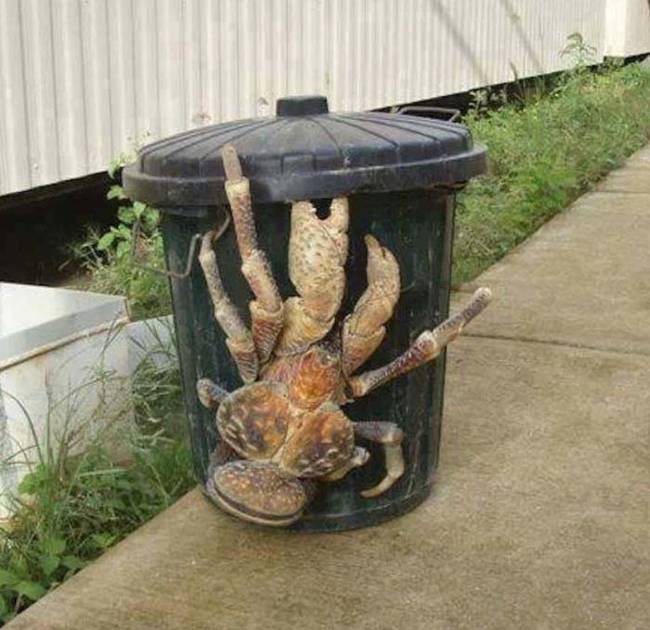 Imgur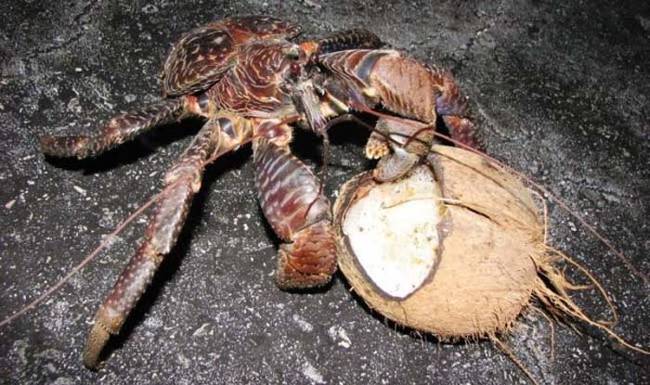 Imgur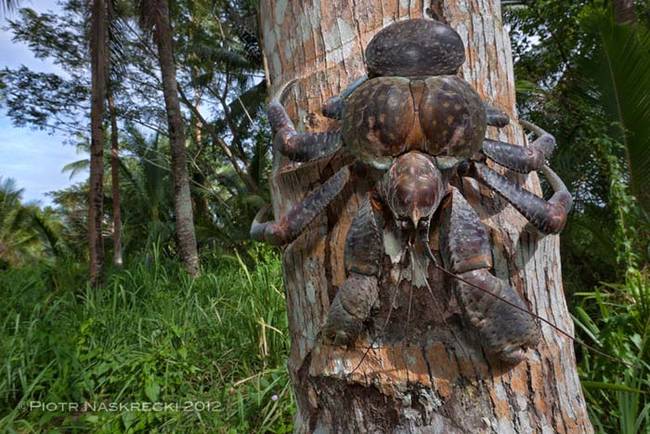 Imgur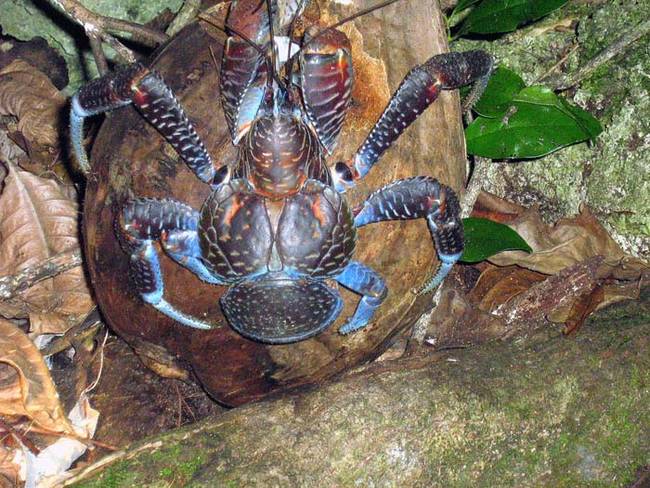 Imgur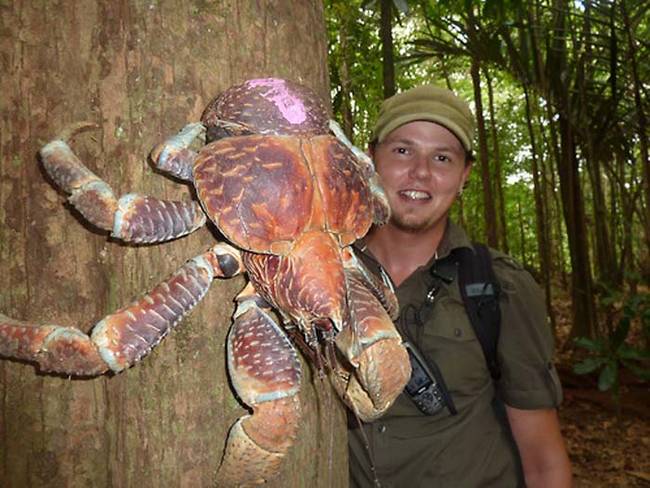 Imgur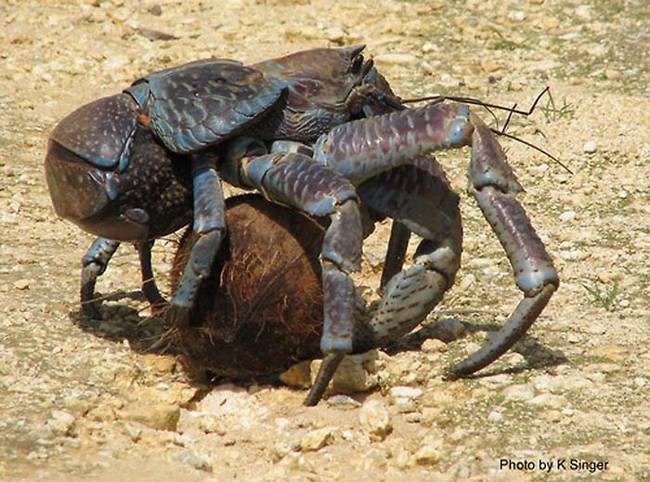 Imgur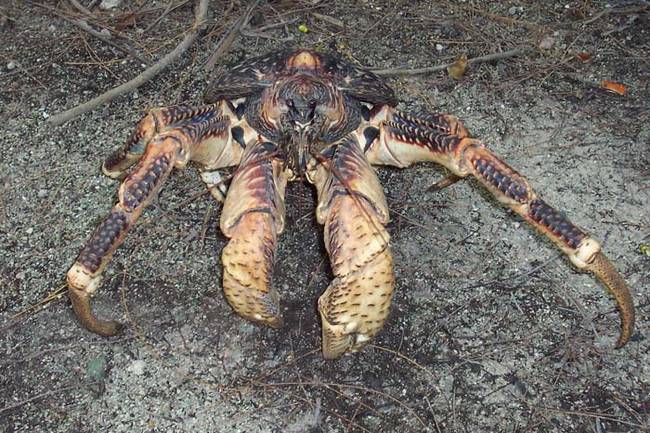 Drew Avery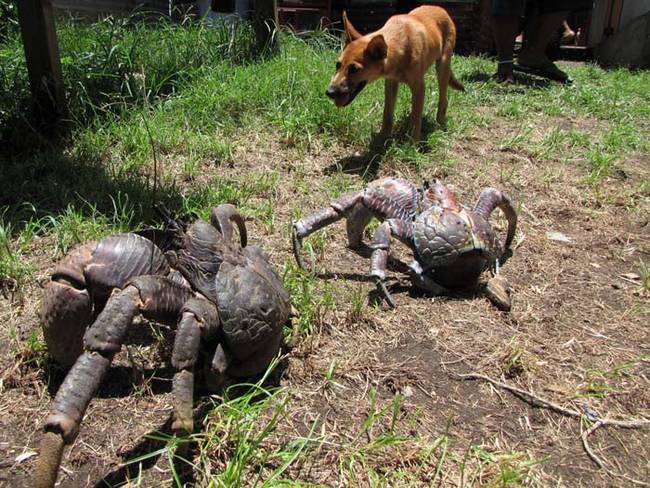 Imgur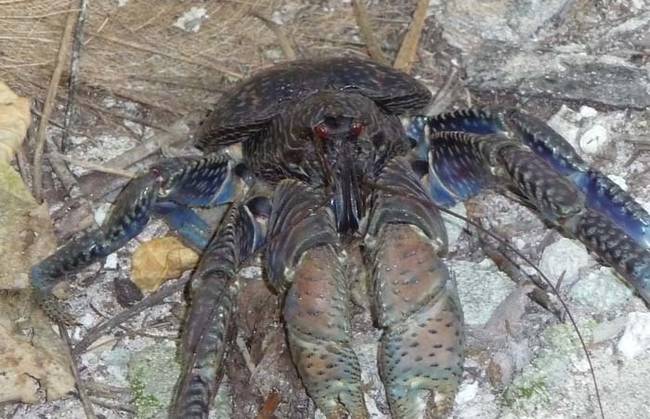 At first it just looks like a normal tree.  Then after a few seconds something remarkable occurs.  The guy filming had no idea what was about to happen.  His reaction is the best part!  Nature never ceases to amaze us with wonder and beauty.
Have you ever seen anything like this?
Please Share With Family and Friends
A dog has miraculously avoided becoming a huge pythons meal – after his owner steps in and save the poor pooch.
The scared dog can be seen in the deadly clutches of the snake as it begins to constrict its prey.
But the heroic owner – who has not been named – quickly grabs a nearby branch and somehow gets the snake to release his clutches.
Somehow, the python begins uncoiling and slowly slithers away.
What would you have done in this situation?
A man and his friend were clearing a right of way for the electric lines and came across this fawn trapped in the fall path of a tree they were going to trim. The baby was tangled in some thorn bushes and was pretty scared and shaken up after we cut him free, so they started rubbing his tummy to calm him down.. this actually worked a little too well which you will see.
He followed the men around the job site like a lost puppy for over an hour until they noticed a mother deer watching them from the hillside. They assumed it was his mother, they carried him about halfway up the hill while she watched vigilantly. They sat him down and he ran straight to her.  They walked off together and all was well.  Enjoy!

Please Share With Family and Friends