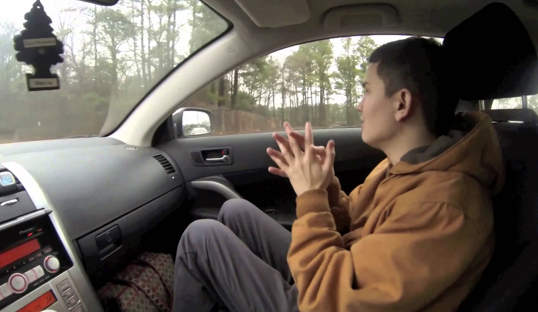 image via – youtube.com
Don't for one second think that you are about to watch a video about the limitations of autism, and how it effects a brotherly relationship.  It is not! It is about one older brother, Mitchel Timme who was born with autism, and what his spirit has done to enrich his younger brother's life.
The video was made by Spencer Timme, a San Diego resident, who had a deep need to express his gratitude for his incredible brother, Mitchel.  He artfully has created a voiceover, as the boys travel to the beach, describing what makes Mitchel so special.
It is not the fact that he far exceeded the capabilities that doctor's forewarned his parents.  The fact that he is able to draw, cook, type, sing, SURF and dance, despite his autism, is not what makes him special to Spencer.  Rather it is his "ability to make everyone around him happy…especially me.  He makes me a better person.
He has taught me to find the joy in the little things.  He has taught me patience, understanding and perspective."
Watch the footage below and let us know how you feel!
Please SHARE this with your family and friends