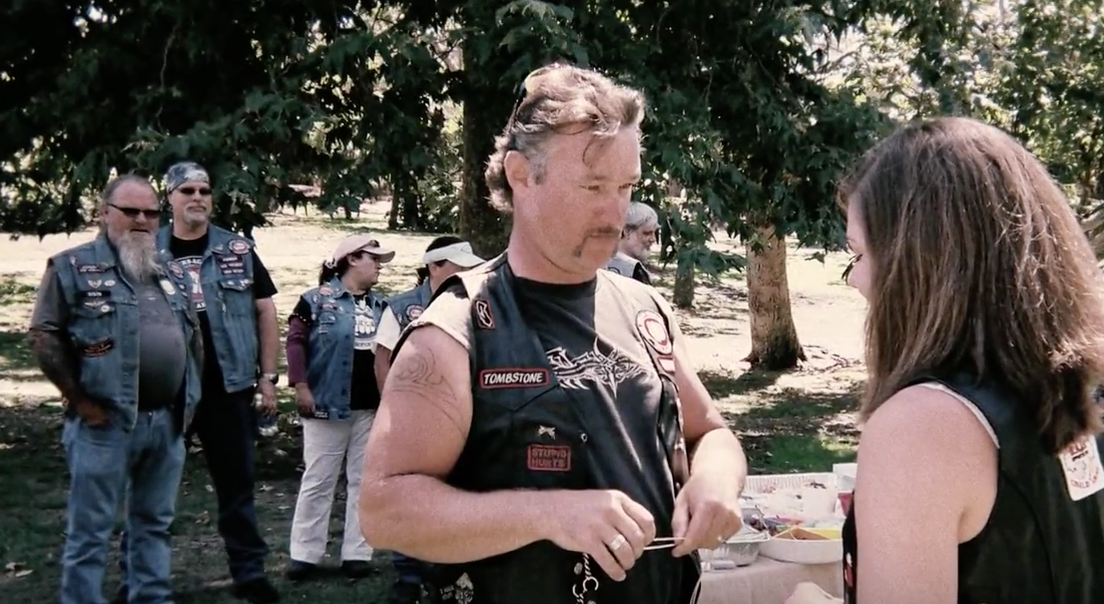 image via – youtube.com
I don't know about you, but whenever I've seen a group of bikers my instinct is to recoil, because their look and typical reputations are of being really tough men and women.  Some groups of bikers have been known to be violent, which has supported the negative stereotype.  The truth is that biker groups are all different, often brought together by not only a love of motorcycles, but a need for an extended family.
The VIDEO you are about to watch below, is about a young girl who was the victim of child abuse at the hands of her stepdad.  Initially, a very well adjusted, happy and fearless child, "Fa" was diminished to a withering ball of fear.  Hearing about the circumstances that had occurred, a group of bikers called BACA (Bikers Against Child Abuse), appeared to become her guardian angels.
In interviews with the bikers, the girl and her mom you will be so moved and inspired by this story, and the work that BACA does.  Their commitment to each individual child of abuse, is demonstrated by not only physically presenting protection, but inspiring the courage to face and prosecute their abuser.  They stay on in close contact with the child until they are able to internalize this caring and vigilance; eventually overcoming their fears and victimhood to build the confidence to rely on themselves.
What BACA did to change the life of this girl is beyond remarkable.  Her story is an incredible example of how this dedicated and loving group of men and women, can turn a victimized child's life around completely.
Please SHARE this INSPIRATIONAL STORY with your family and friends