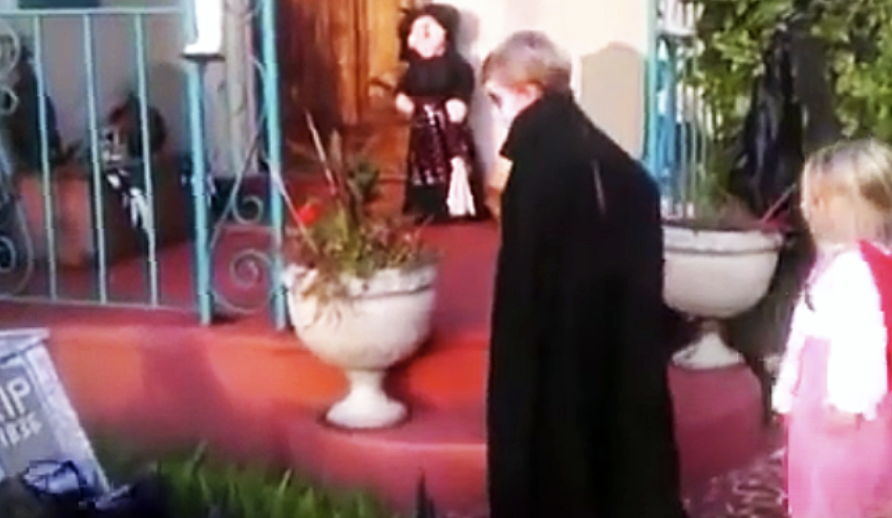 image via – facebook.com
Some of my favorite memories from childhood are from Halloween. The excitement leading up to it, my mom making our costumes, and of course going from house to house to collect unlimited amounts of candy. I hate to sound like an old timer, but decorations just weren't as terrifying back in the day.
Today front yard decorations tend to be a lot spookier and ghoulish. For some kids, depending on their age and particular sensitivity to scary things, braving the terrifying decorations to get to the delicious candy can be harrowing.
From the viewpoint of one young vampire trick 'r treating with his sister, a particular front yard was just a touch too close to a scene from "The Walking Dead".
The siblings look very close in age, but the sister seems to be the braver of the two. Seeing her brother literally shaking in his shoes at the sight of a gyrating ghoul, she takes matters into her own hands. She strides forward and with great confidence throws a few punches that swiftly take care of the matter!
The video is laugh out loud hysterical! Now onward to the candy!!
Please SHARE This Funny Video With Family and Friends 🙂