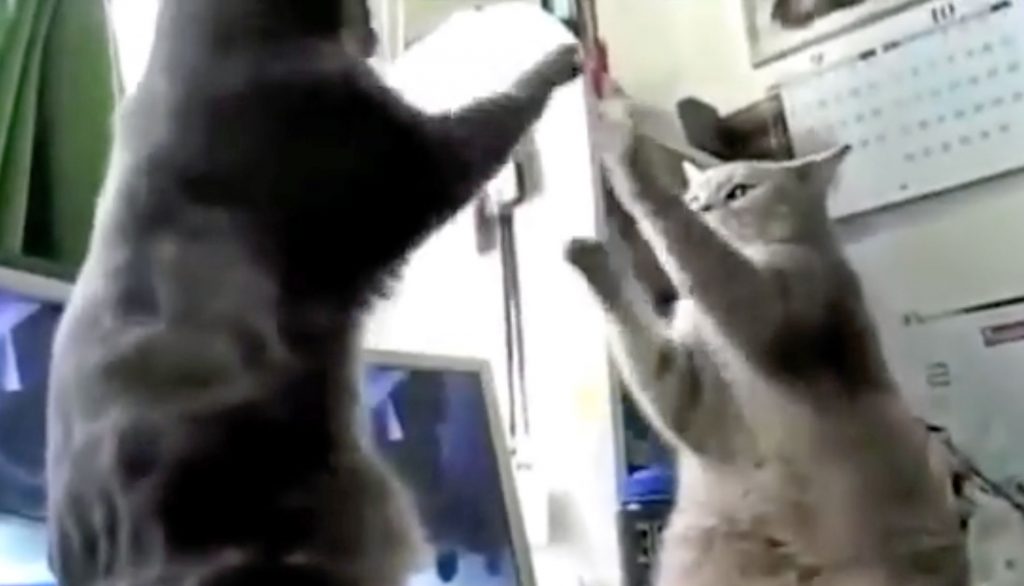 image via – facebook.com
Cats are awesome and so are all of the cute, adorable, and hilarious video clips they star in. If you happen to be a cat person, then you'll understand the sentiment and agree with the fact that there's just something about a good old cat video that makes us feel good inside. It's as if the little kitties have some magical ability to make us smile and viewing the right clip can turn your whole day around.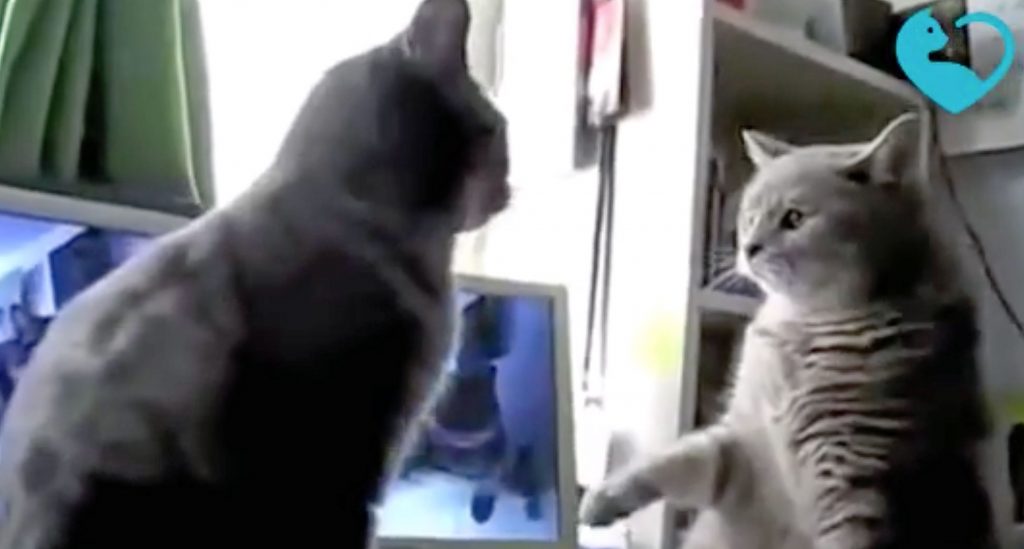 So if you started the day off on a low note, do yourself a favor and watch this classic cat video. It'll amp things up a little and then you can end it on a higher note. This is one of those rare YouTube gems that has managed to withstand the test of time. It was originally uploaded back in September of 2008 by the user hkbecky. She managed to capture what has arguably gone on to become one of the Internet's best cat videos ever!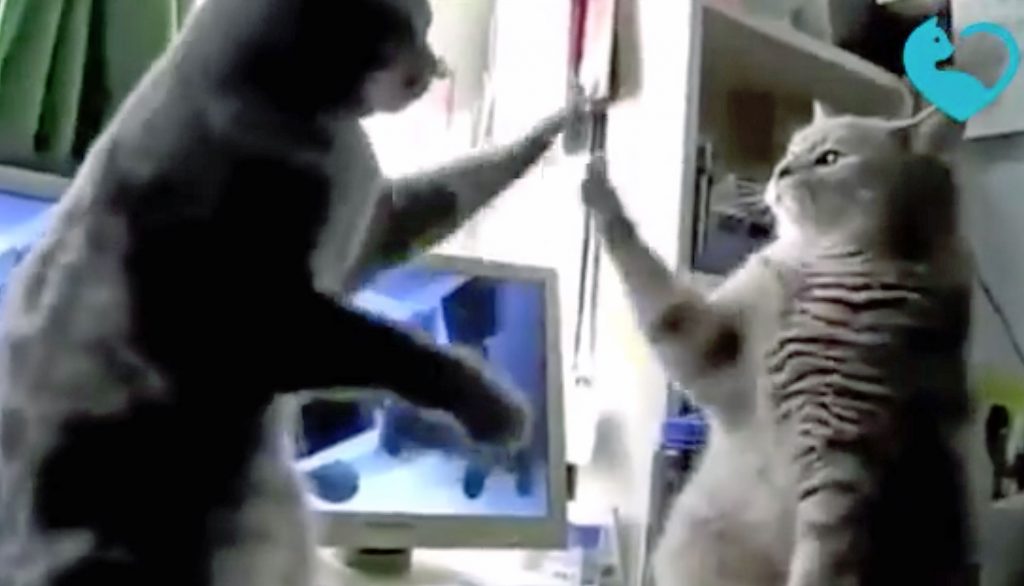 She was recording her two kitties, who are named Goo and Yat Jai, playing a game of patty cake. They stand facing one another on top of her computer desk and touch their paws together on and off. According to hkbecky, her feline companions love to play patty cake all the time but when they feel that she is watching or filming them, they immediately cease all play. Then, when they think she's no longer looking, they get right back to where they left off!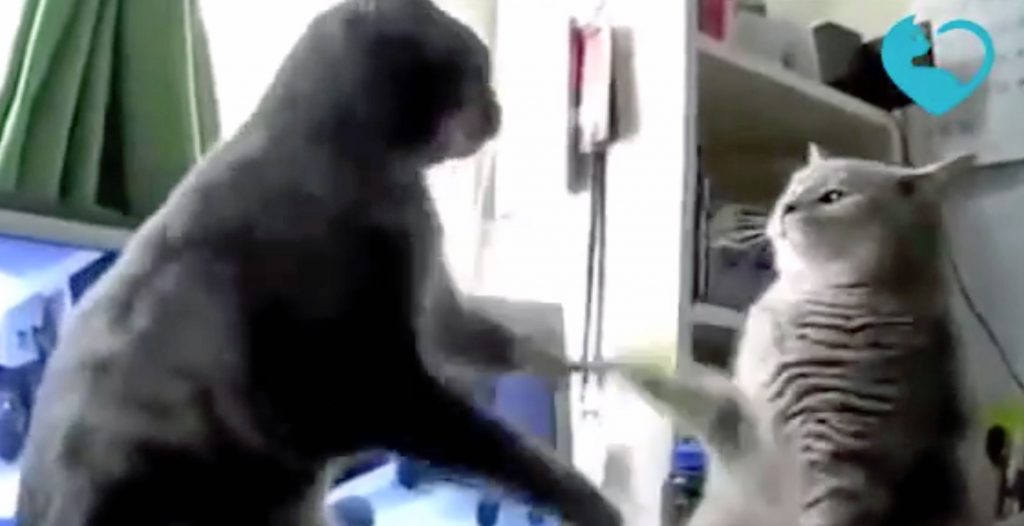 Here's where this video went from good to amazing. Fast forward a few years to November of 2010. That was when fellow YouTube user JC Elliot posted his new take on the original, which by the way had already become an instant cult classic among cat video aficionados. He gave the clip an instant upgrade by translating Goo and Yat Jai's actions into English and giving us his imagined version of what they were saying.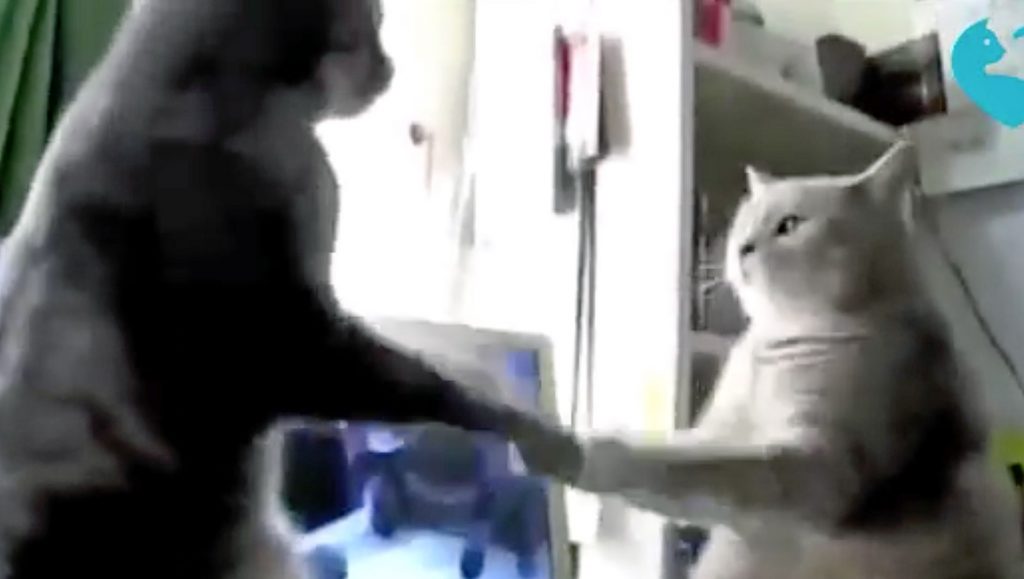 In the end, he really dreamed up the perfect narrative and the voice-over he added is absolutely on point. The final cut is a hilarious, perfectly timed performance of a game of catty-cake, as it has come to be affectionately known by. Check it out and see for yourself just how awesome, cute, and clever it is, and don't forget to smile. Enjoy!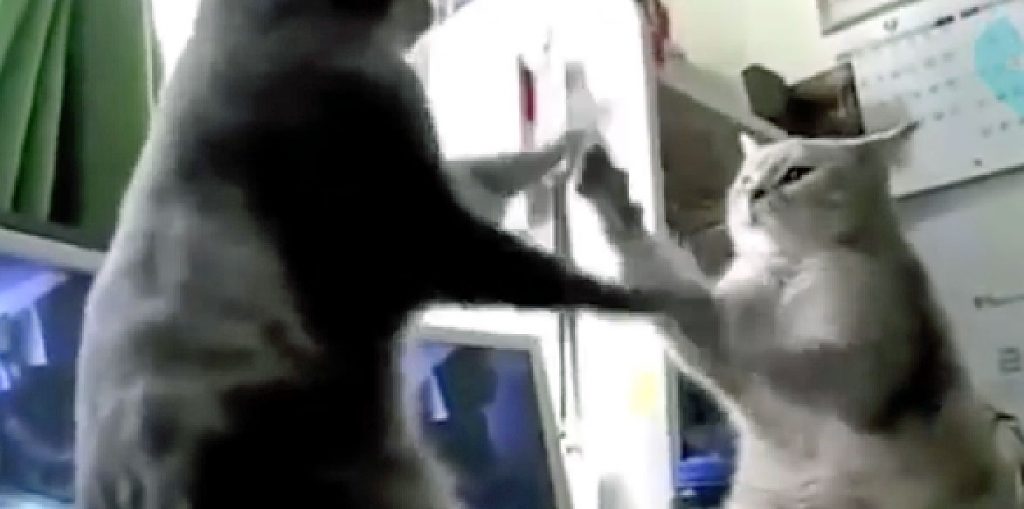 Please Share This Hilarious Video With Family and Friends Who Need a Smile Today 🙂