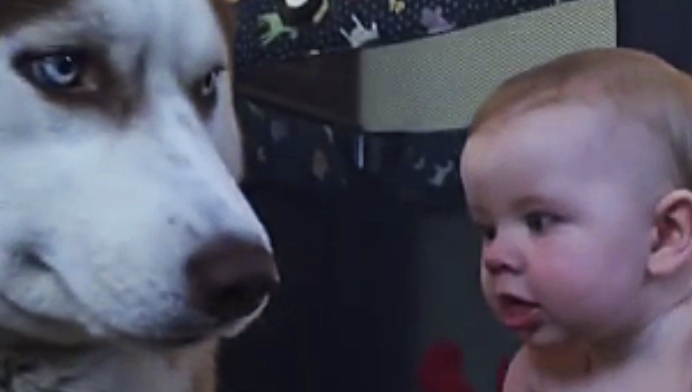 image via – youtube.com
I wasn't a dog person when I was growing up, but have come to love them. I usually favor small dogs because they remind me of babies…and I have always been a baby lover! I had three of my own, but we didn't get a dog until they were older. She ended up being a large dog, but nowhere near the size of the one you are about to watch in the video below.
I'm not sure if the dog is a mixed breed, but it has a head the size of his baby playmate! The baby looks to be 6-9 months old and she has absolutely no fear at all of this giant laying on the floor next to her. Clearly a parent is filming the video, but I still held my breath as I began to watch the vigor with which the baby handled her canine friend.
It was literally incredible to watch their interaction, as this adorable baby started to play. It looked for a moment like the big guy next to her wasn't so keen on her approach. The baby seemed non-plussed and when on to explore her furry friend. This is footage that is priceless!
Watch the video below it will totally make your day!
Please SHARE This With Your Family and Friends 🙂