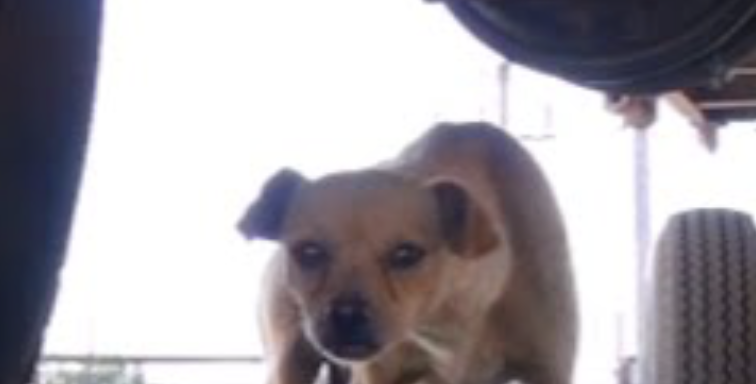 The trauma suffered by abandoned animals is just heartbreaking.  Hope for Paws heard about a mother dog and her two little pups, who were living in squalor in a back alley.  To survive, they had been living off nothing but garbage in a dumpster, and were infested with fleas.
Eldad Hagar instructs the girl with him how to approach these timid animals who have no reason to trust humans.  They approached the terrified mom, whom they named Mable, by dropping bits of food for her.  Although she ate from a distance, she was really skiddish.  Being younger, once the puppies approached to be fed, they were much more trusting and allowed the two people to hold and comfort them.
Eldad had to use a device to coax the terrified Mable to stay still enough to comfort her.  She eventually calmed down enough to get her and her two darling pups, named Dallas and Texas, on the first leg of their trip to safety.  We watched them in early footage after being rescued and restored to physical health, and after 6 months to far better psychological recovery.
The work that Hope for Paws does is so remarkable.  As with so many other animals who get rescued from disastrous conditions, Mable, Dallas and Texas all went on to their "forever homes",  enabling them to live out their lives receiving the love and care that they deserve.
Please SHARE this with family and friends