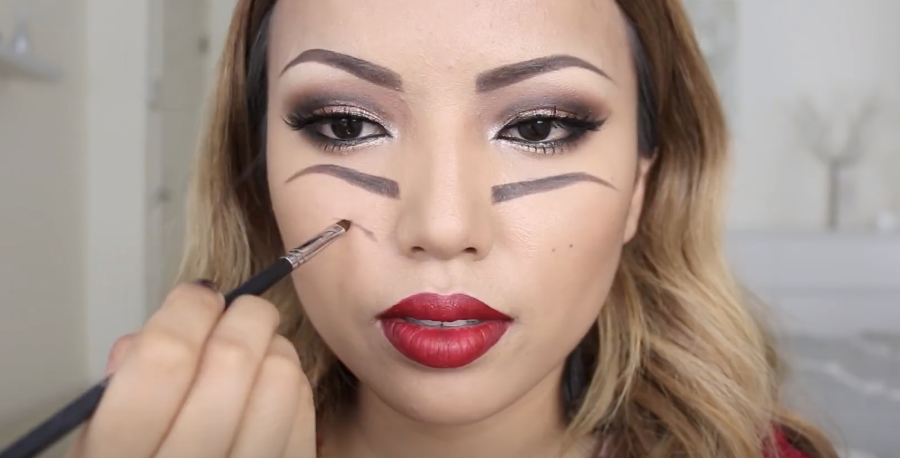 This is by far one of the most inventive makeup tricks I have ever seen! This demonstration is simply mesmerizing. The woman is so creative in conceiving of this idea, and is clearly very artistic. Whether this comes out as well as her endeavor, it is worth putting the time and effort into following her steps, if you would like to become something truly unique for a costume party.
Watch as she doubles the features of her face by using makeup to create another set of eyes on her cheek, an extra nose higher up on the bridge of her actual nose, and a second mouth on her chin. She even goes so far as to glue on false eyelashes to complete the "cheek eyes"!
The result is both "trippy" and, almost dizzying! The transformation is like nothing I have ever seen before. She and her friend take it on the road during daylight hours, to get people's reactions. People were flipping out! You can only imagine how cool the reaction will be.
Have you ever seen anything like this? This is probably the most wild tutorial I have ever seen in my entire life. Let us know if you try this out and whether you get the awesome results that you are about to watch on this video.
Please SHARE this incredible transformation with your friends and family