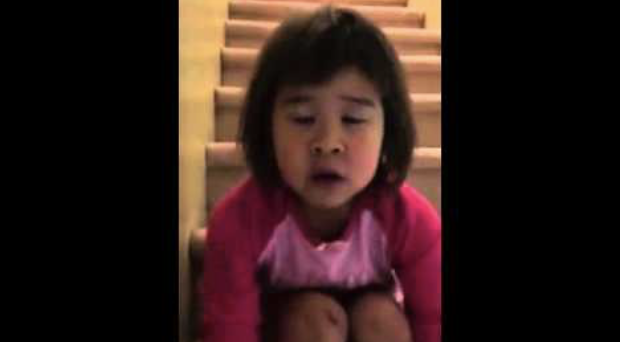 If there is anything that can wake up parents who are in the midst of a contentious divorce, these words spoken by 6-year-old Tiana in the following video, says it all!  This incredibly bright and sensitive little girl begs her mom (who is taping her) for civility between her parents.
I could not believe the intensity of her thoughts and feelings on the matter, and her ability to use such insightful language to explain the depth of her desires. This video really shows how hard divorce is on children, who so badly need to feel safe, even though their family is broken.
What is so amazing about little Tiana, is that she includes herself in the responsibility for her family's happiness.  She tries to explain to her mom that she doesn't expect the impossible; she just wants her parents to treat each other nicely.  She doesn't want to live in anger.
My heart just broke listening to her plea.  I think that her mom definitely heard her with her heart.  One can only hope that her impassioned plea for kindness made a difference in the dynamics of her family.  All family's dealing with divorce or even chronic anger in the home need to watch this video.  For the sake of our children, we all just need to be the adults…so they don't have to be!
Please SHARE this with family and friends