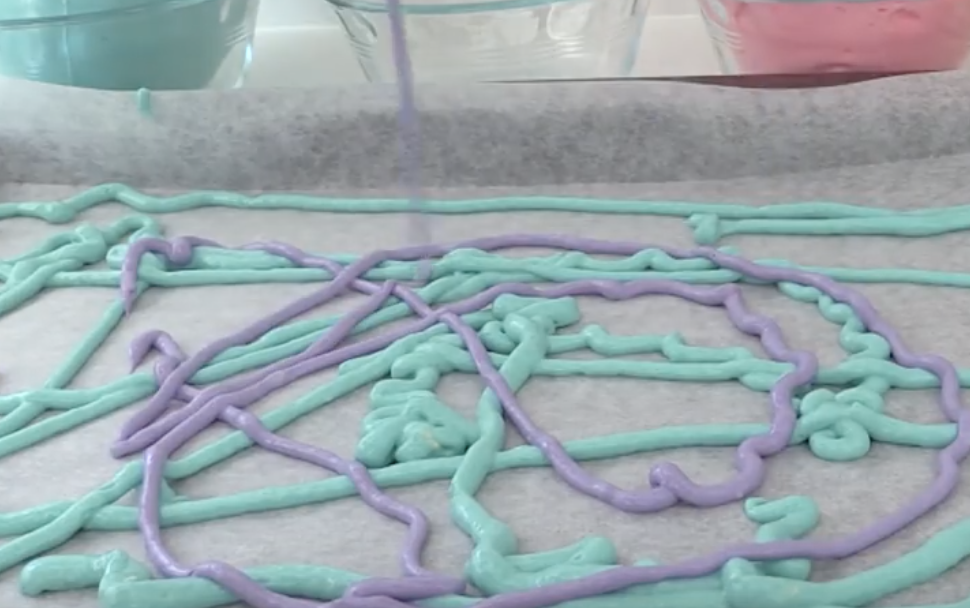 Have you been trying to make the perfect cake?  Well you may have found the recipe here for the most awesome cake ever.  The woman in the video uses cookie cutters to cut out different shapes to make rows of hearts.  These hearts are marbled, but that's not where she stops. She takes the row of hearts she just put together and places them on a second cake.  That way each slice of cake will have it's own heart.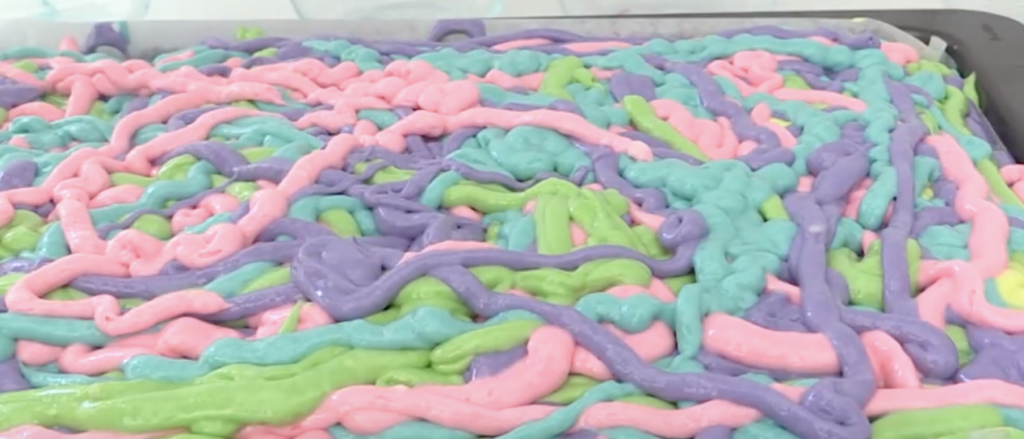 This Rainbow tie-dyed heart surprise cake is not only beautiful but it is delicious as well.  If you want you can swap the heart cookie cutter for any shape cookie cutter and have all sorts of different surprises inside when someone slices the cake open.  I can't wait to try this out.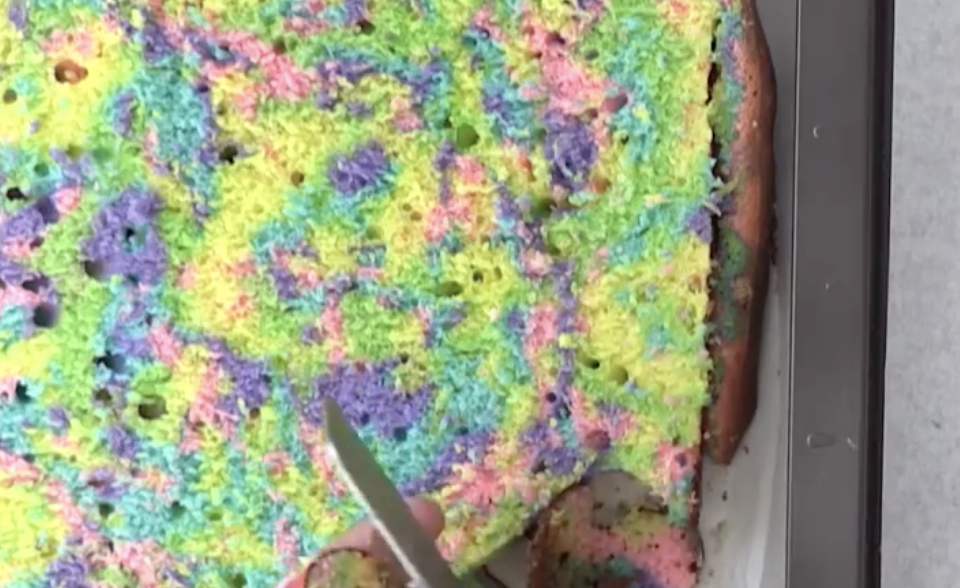 This weekend time permitting I would highly recommend testing out this awesome cake recipe. If you have kids or grandkids they will absolutely love it! Who doesn't love cake and rainbows? It's a match made in heaven! Watch the video below to learn each step to making this awesome cake.  By the end of the video I was drooling!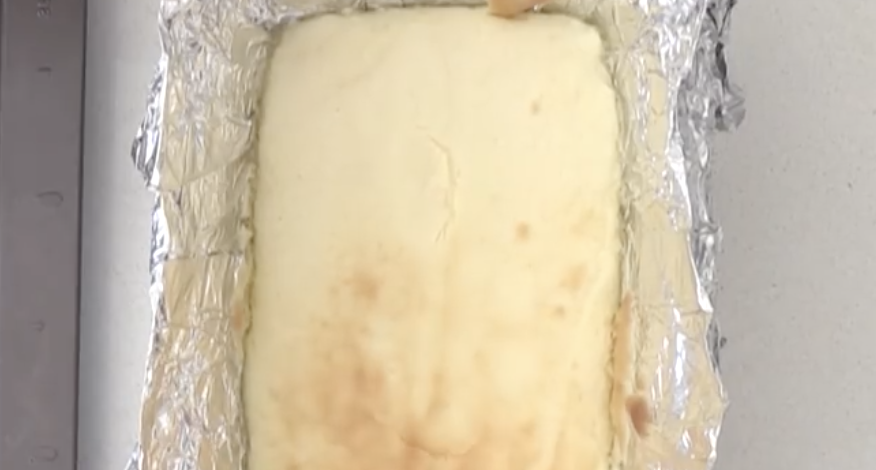 Please Share This With Family and Friends