Great Danes look both impressive and imposing all at once. Weighing in at well over 100 pounds and standing at a shoulder height of 30 inches or more on average, they are considered giants of the canine world. However large and in charge as they may appear to be, don't let their size fool you! As it turns out, Great Danes are also called the 'Gentle Giants' of the dog world and they have most definitely earned that nickname. They are incredibly friendly, even-tempered, and sweet natured dogs that love to be pet and doted on by their owners.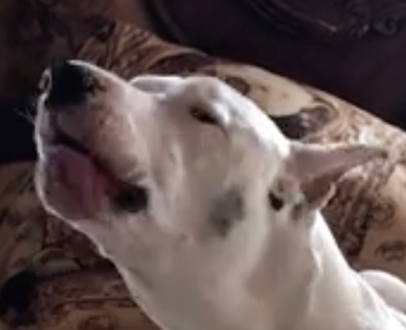 They also get along well with other animals, including cats, and are extra careful and safe around children. Thanks to their size, intelligence, loyalty, trustworthiness, and good looks, they are the 15th most popular dog breed in America, according to data and records compiled by the American Kennel Club (AKC) in 2014 and 2015.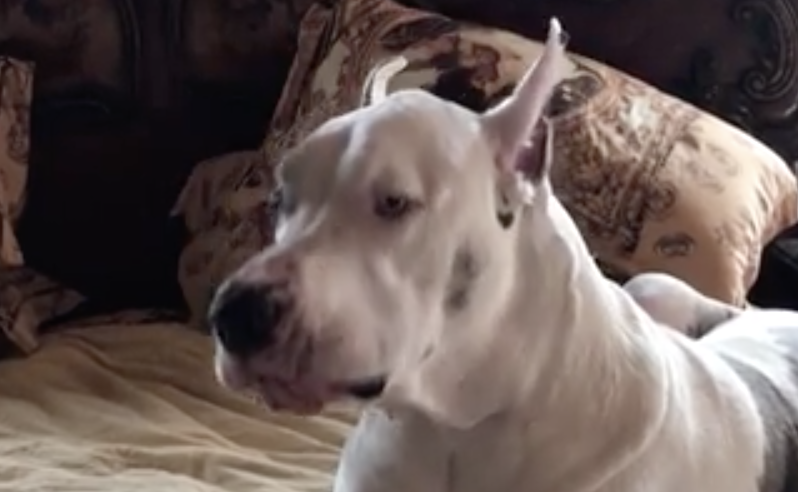 Another major reason why Great Danes have proven to be so popular is that they don't require a lot of work or exercise. Instead of running around and always yearning to go on walks, they prefer resting and low key activities. In fact, it's actually bad for their health to over-exercise them because they're prone to bone and joint related issues due to their enormous size and rapid growth rate. Daily walks are fine and necessary, but they shouldn't be super long or arduous.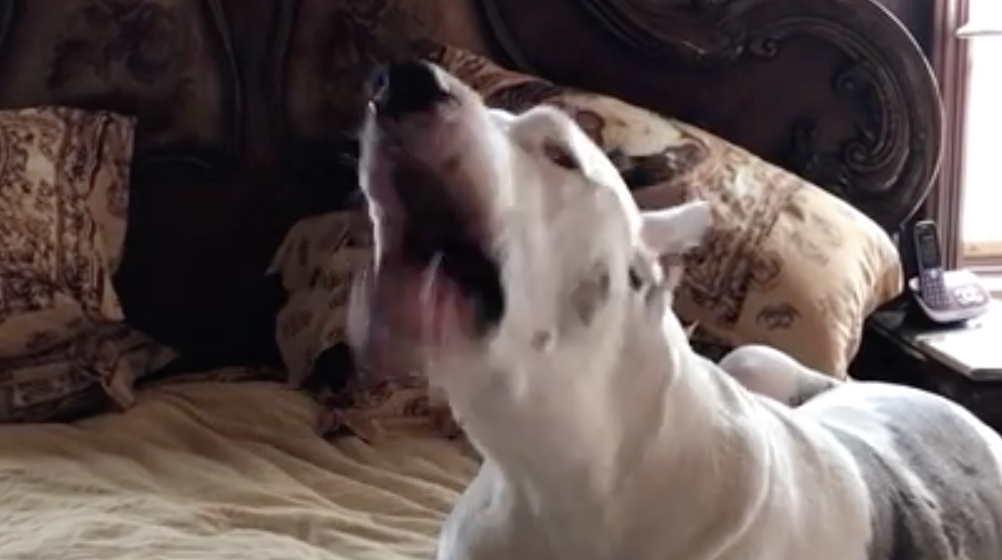 It seems that one Great Dane has taken the above information to heart because all that he really wants to do is stay in bed and relax, and who can blame him?! Max is his name and according to his Facebook page bio he's six years old and lives alongside his sister Katie, also a Great Dane, his mom and dad, plus a few little kitty cats.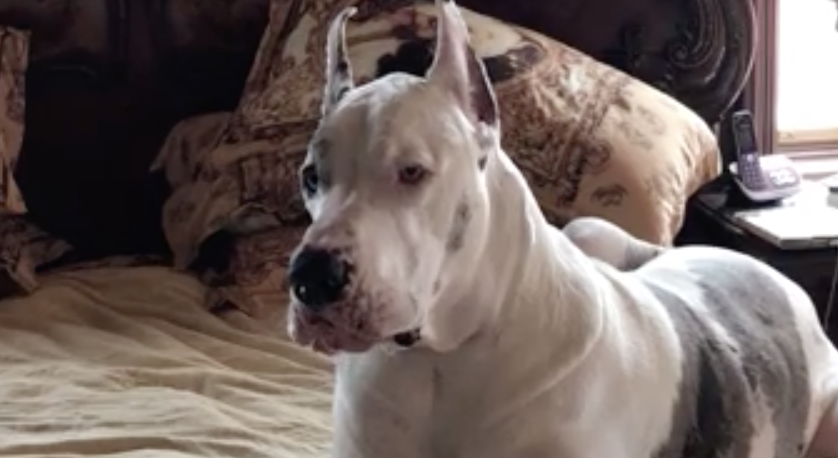 As you can see in this clip, life is good for the big handsome guy. One fine afternoon he was relaxing on his parent's spacious, soft comfy bed, as he often does, when his mom told him to get up. Being deaf, Max couldn't actually hear her, but all it took was one glance her way and he knew what she wanted. Rather than quietly obey and go along with her wishes, he decided to throw a little attitude her way instead and launched into a noisy, albeit halfhearted, fit!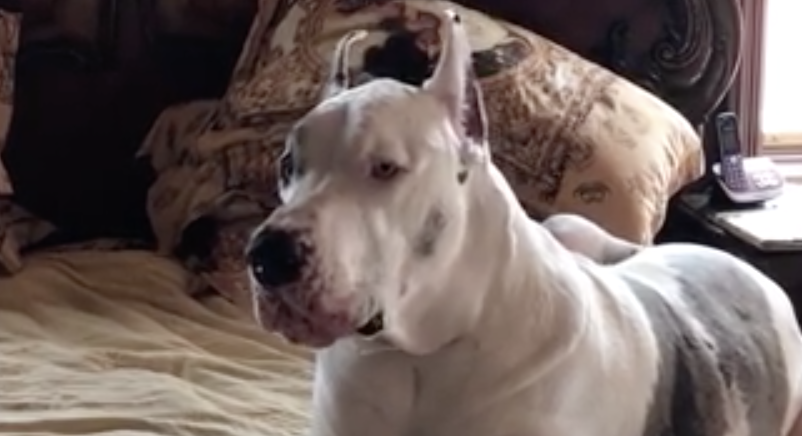 While Max may be deaf, he's clearly not mute because he got really vocal. He whined and cried out in protest, all while yawning and trying his best to not pass back out! He's just like the rest of us when we don't want to wake up or leave our cozy beds any earlier than we absolutely have to. Check out the big guy for a good laugh and please pass this along, it'll help brighten somebody else's day!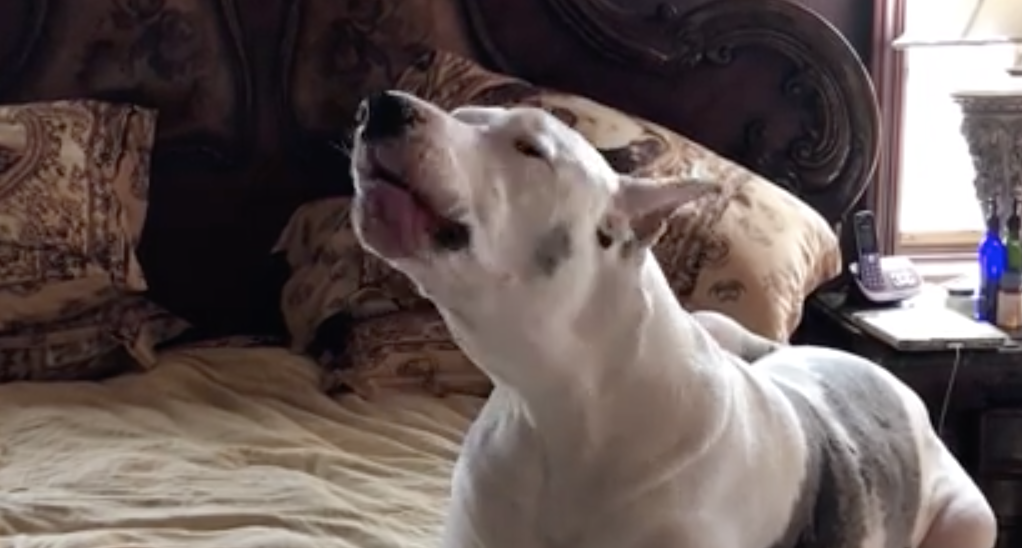 Please Share This With Family and Friends 🙂