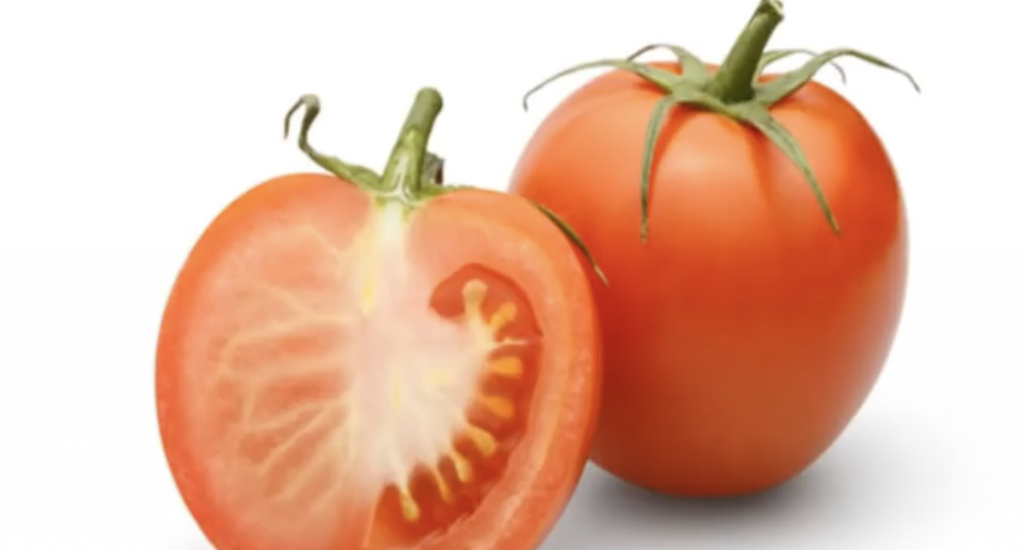 Acne, pimples, blackheads, oily skin, redness, dark spots, wrinkles. If you have any one of the aforementioned skin issues then this homemade facial scrub is for you. It brightens skin and tightens pores as it helps to clear up acne, pimples, and blackheads while working to help fade acne scare and those unsightly dark spots on skin!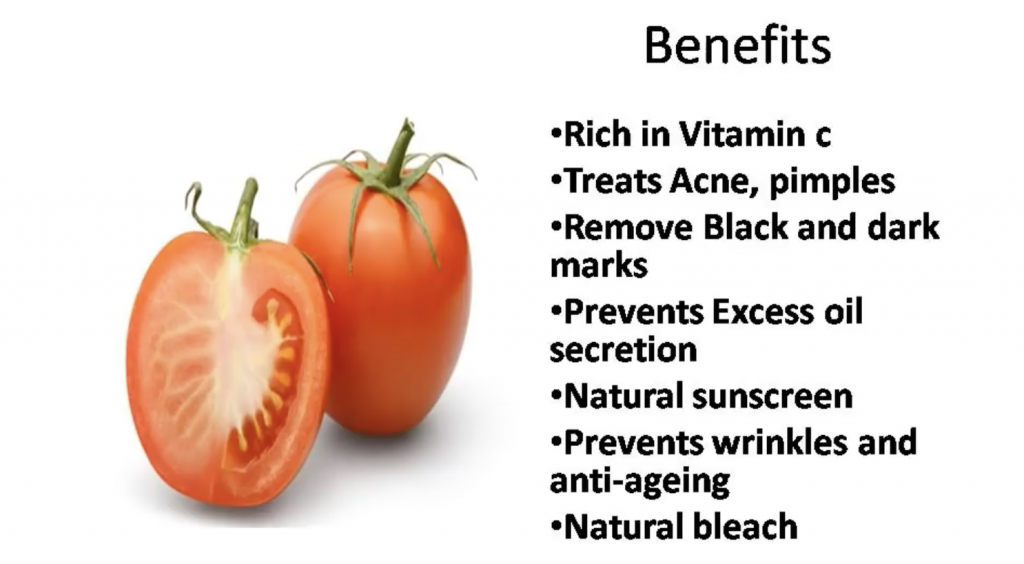 Plus, it's anti-aging and helps fight wrinkles while leaving skin soft and smooth. This treatment is among the most beneficial ones you're likely to ever come across and it all comes down to a few simple, inexpensive, and easy to find ingredients, the main one being tomatoes!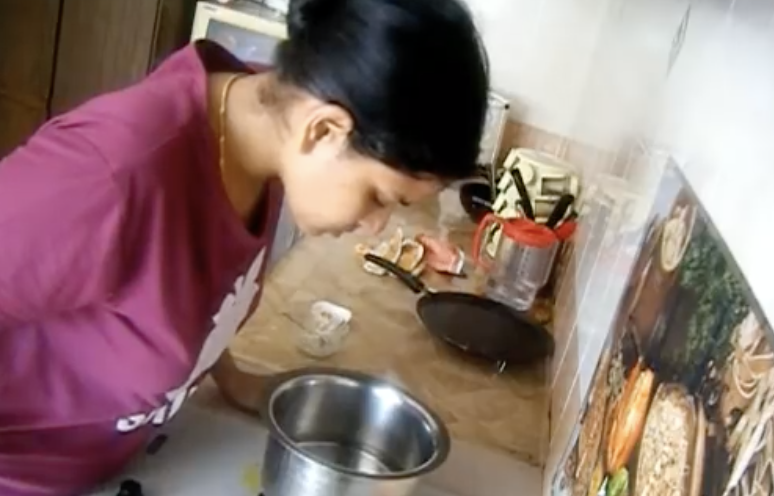 Tomatoes are rich in antioxidants and those help combat the effects of harmful free radicals in our bodies, which damage and age our skin and bodies. When topically applied, a tomato has the ability to stop skin damage on a cellular level. In addition, tomatoes contain a large variety of vitamins and nutrients that help tighten and nurture skin, including vitamins A, C, K, E, B1, B2, B3, and B6.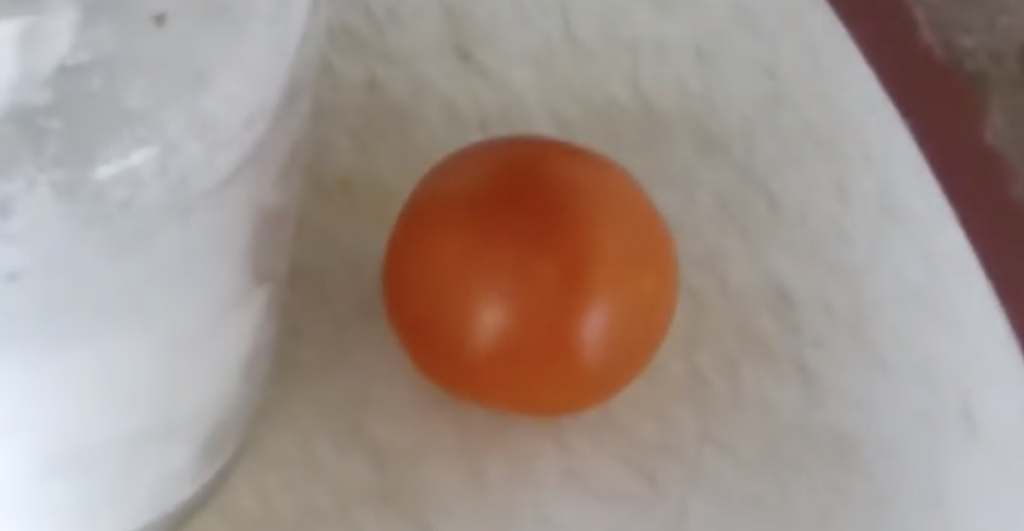 However, the real power of the tomato lies in its juice which can effectively balance skin's pH levels. Tomato juice is acidic and this acidity can help naturally dry out oily pores and acne spots, thus reducing breakouts severity and preventing them in the first place.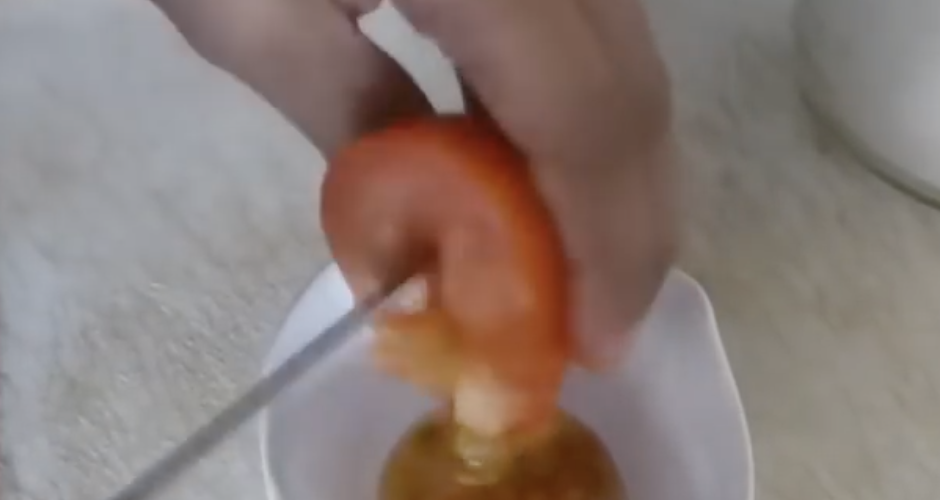 If you want to take the easiest route all you have to do it cut a tomato in half. Rub the tomato all over for your face for 2 minutes, rinse and voila.  This is a great way to treat small breakouts and little pimples if you don't have a lot of time on your hands.
The accompanying video from StarNaturalBeauties covers more information on the topic and it goes over how to make the homemade tomato scrub. The ingredients and instructions on how to apply it are covered below, so check it out and give this all-natural treatment a try!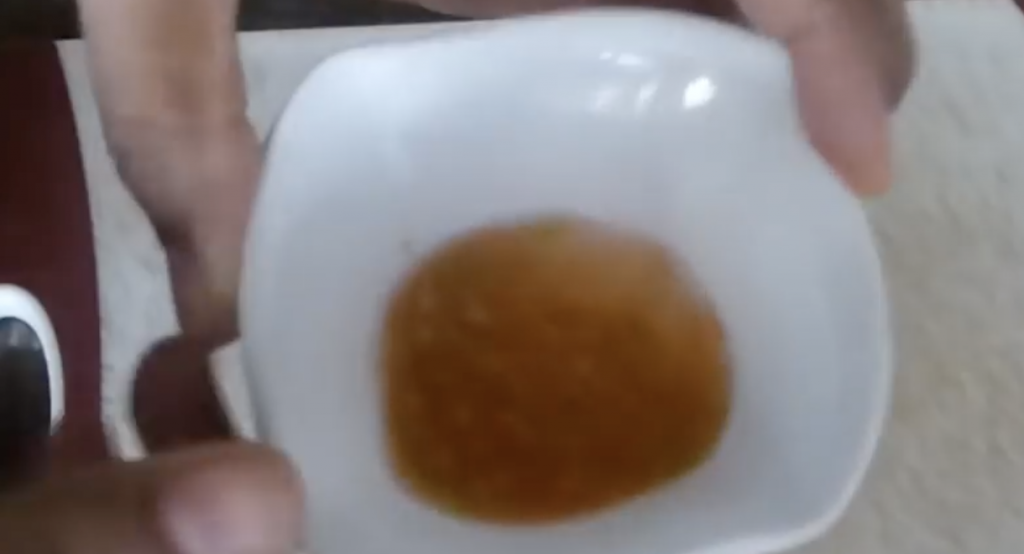 To make the tomato facial scrub shown in the video take a ripe red tomato and cut it in half. Squeeze the juice from one of the halves into a small bowl and be sure to use at least one tablespoon of fresh tomato juice.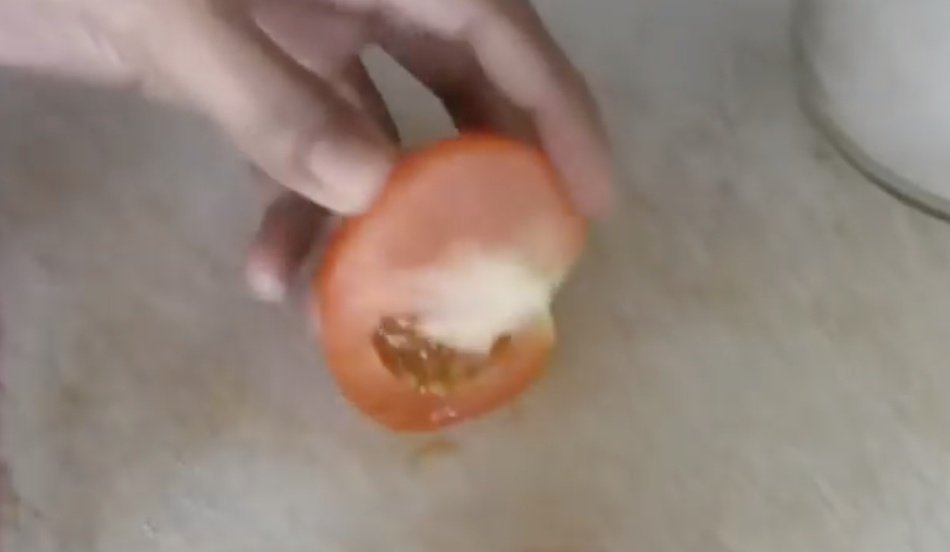 Add about ¾ tablespoon of granulated sugar to the bowl and mix it up well. This mixture works best for oily skin, but for sensitive or combination type skin you should add a ½ teaspoon of honey, and for dry skin further add a ½ teaspoon of coconut or almond oil.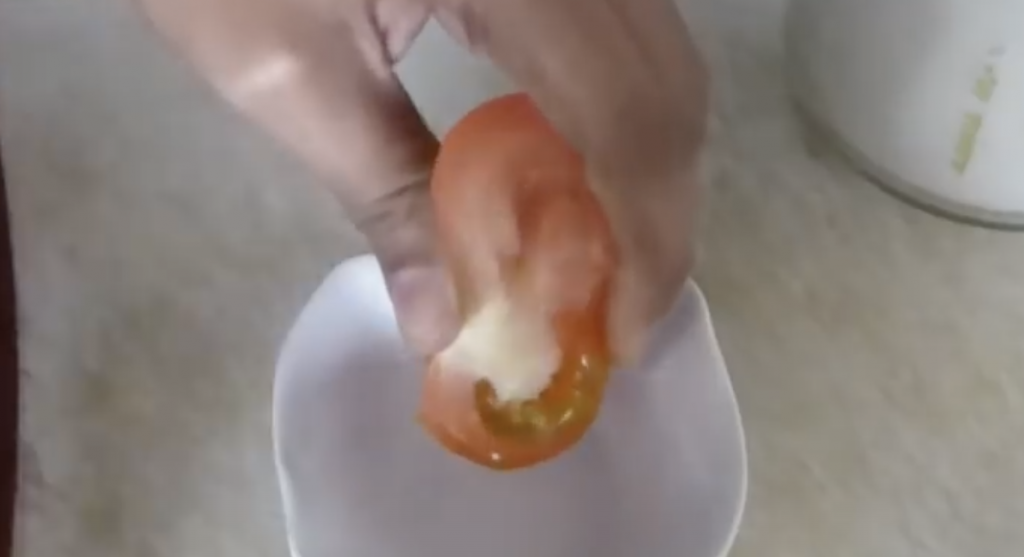 Before you apply the facial scrub first steam your skin. Simply heat a pot of water on the stove and when it's hot enough to produce and give off a light mist of constant steam place your face a safe distance above it. The steam will open up your pores and make it easier for the tomato scrub to work it's magic at cleaning out more of the oil, dirt, and dead skin cells that are blocking them.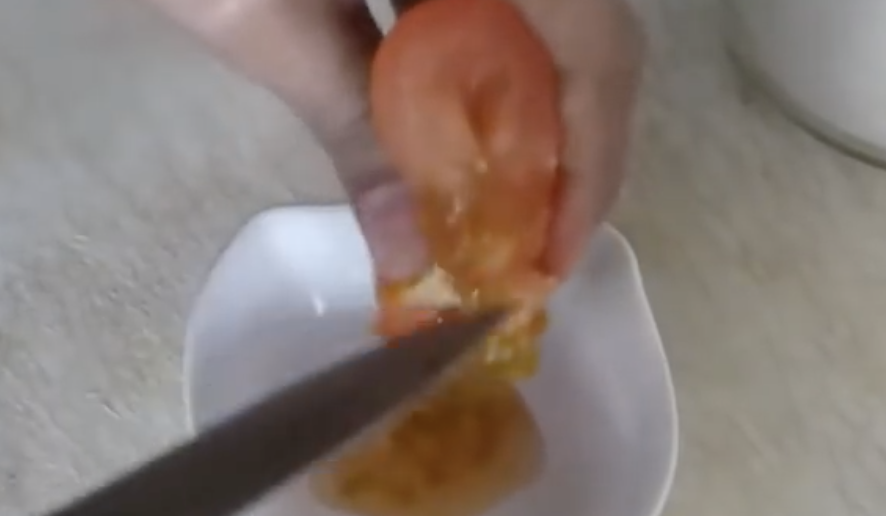 When you're done steaming, have the scrub ready and apply it all over your face and neck. Gently work it into skin for two minutes, then leave it on for another two minutes, before rinsing it off with room temperature water. It's important to use room temperature water because it helps to close your pores and tighten skin up. Finally, pat dry your face and and then apply some moisturizer.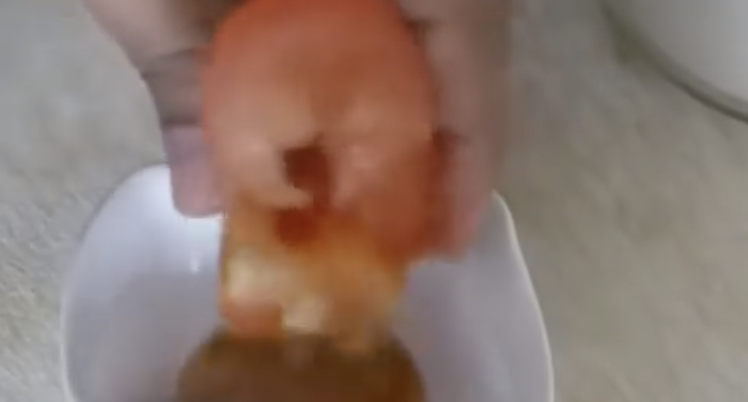 This tomato scrub can and should be applied at least two times every week. It's all natural and won't cost you more than a few dollars to make. For some of us out there this beauty tip could change our appearance, and lives, for the better. So grab a tomato, juice it, mix in the other stuff, smear some on your face, and be amazed at how such an unlikely solution actually works!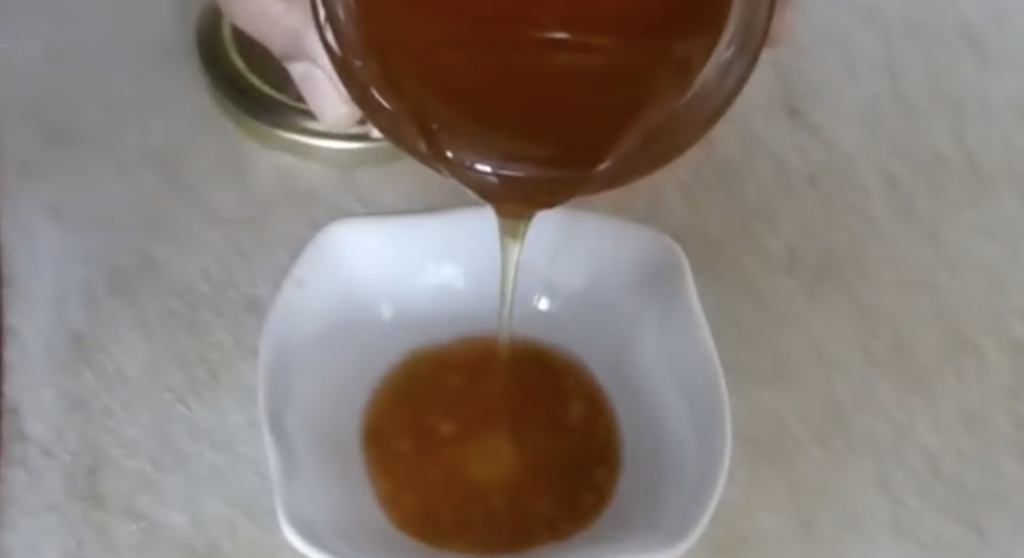 Please SHARE This With Family and Friends