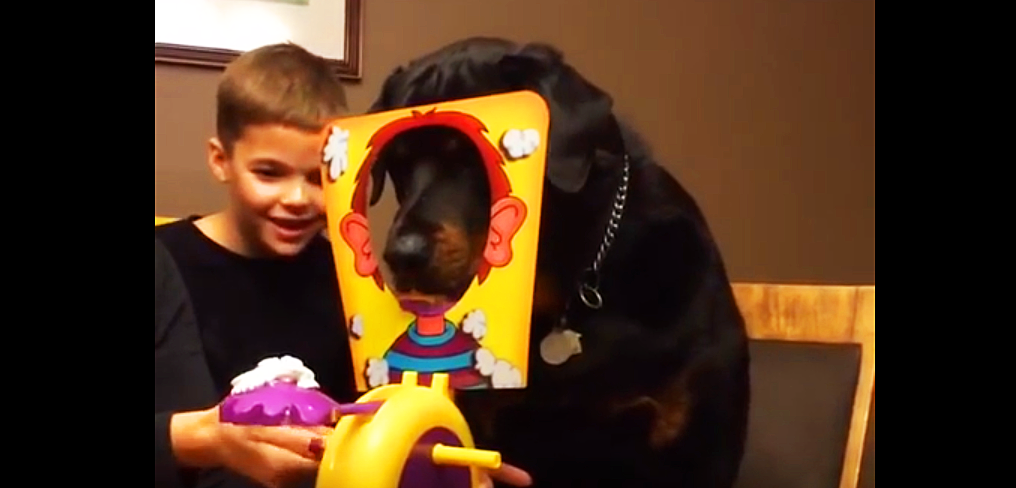 image via – youtube.com
The Pie Face game has been played at carnivals for years, but now it is a much coveted home game of kids, for birthdays and Christmas.  In the VIDEO you are about to watch below, posted on Facebook by Lisa DiMarco, shows the excited children put a twist on this game that has them squealing with delight!
After the video clip was viewed more than 14 million times, it has appeared all over the internet.  Kids love to get their pets involved in their favorite games, and Macky the Rottweiler is no exception!  They captured Macky, who is most definitely clueless, that the goal of the game is to NOT get hit in the face with the pie.
This clever pup certainly knew that he was supposed to put his face in the hole, to join in on the fun.  What happens next, makes this Macky's new favorite game…his goal is a little different than what humans have in mind!  Enjoy this hilarious video of this pup who finds losing this game, a most DELICIOUS MOMENT!
Please SHARE this ADORABLE video with your family and friends! 🙂