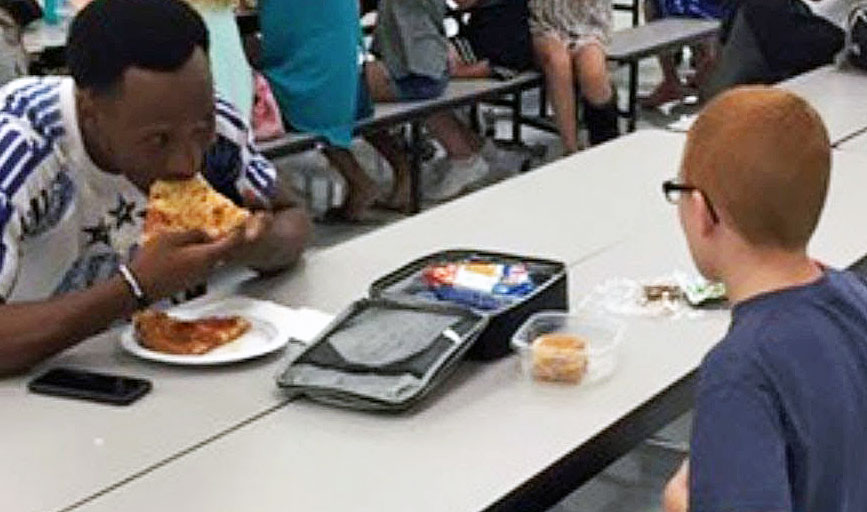 image via – youtube.com
Parenting is definitely the hardest job in the entire world. Not only are you on the clock 24 hours a day and 365 days a year, but you have to wear so many different hats. If they are sick, you have to be a nurse, if they are hungry you have to be a chef, if they need to go somewhere you have to be their limo driver.
On top of all of that, once they are school aged, the worry never ends. Will they get good grades? Will they make friends? Will they be bullied? All these questions and nothing is for certain and you only get to find out the answers once you are in the 'parent trenches' day in and day out.
Today's story features a great mom named Leah Paske from Tallahassee who is raising a beautiful son named Bo who goes to Monfort Middle School. Bo is on the spectrum and is an autistic sixth grader who has a lot of trouble fitting in and dealing with stuff normal kids do everyday.
Kids can be cruel and bullying is an ongoing epidemic. Because of his autism, Bo wasn't invited to most of the kids birthday parties and he always ate lunch alone at a table by himself. His mom was pretty concerned about her precious son, but he tried to reassure him eventually everything would be okay. He would just have to work a little harder than everyone else but things would eventually workout and his life would be just as good as all the other kids.
One afternoon, a surprise visitor came to Bo's middle school. He is a bit of a local celebrity in Florida, he is none other than Travis Rudolph Florida State Football Superstar. Travis was with a few of the other players on the team and they were just meeting the kids and faculty and have a great old time.
That's when Travis walked into the cafeteria and spotted a boy eating alone at a table secluded from the rest of students. Travis immediately could tell this boy needed a friend and a little company while he at lunch. Being the stand-up guy that he is, he immediately walked over to young Bo sat down, pulled out his own lunch and the two ate together.
Bo was super excited as they ate their lunch and had a chat about life, school and football. Before the lunch ended one of the faculty snapped a pic of this beautiful heartwarming moment. The teacher who took the photo sent it to his mother Leah. When Leah first got the photo it touched her so deeply that she broke down in happy tears.
Leah decided to upload the photo on social media and it immediately went viral. Neither Travis nor Bo expected this little lunch moment to touch so many people hearts as it did.  The photo was viewed by millions of people and picked up by publishers and bloggers from all around the world.
This story is a good reminder that one small kind gesture and paying it forward can end up changing someones life for the better!
Watch the video below for the full story:
Please SHARE This With Your Family and Friends