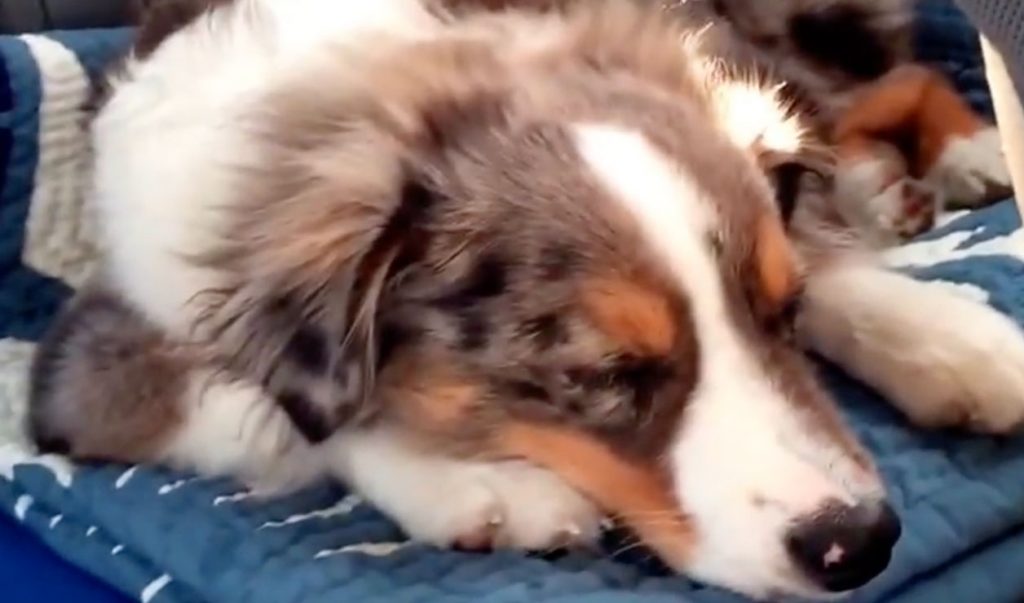 Do you know that feeling you get, when you're driving in the car and your favorite song comes on the radio? It brings you energy, feelings of pure, simple joy and you can't help but perk up and belt out all the lyrics along with it!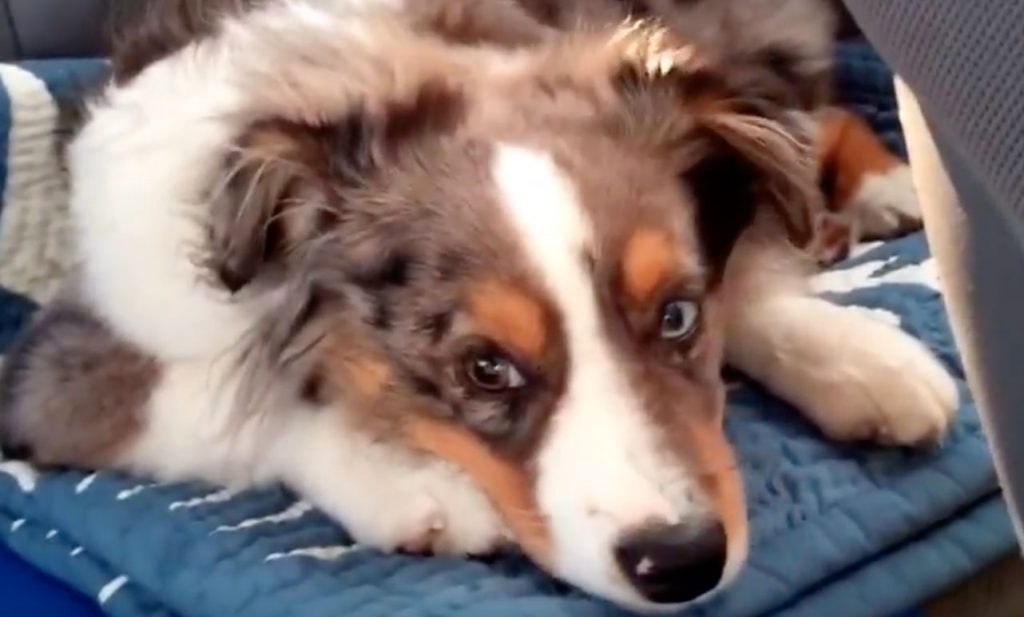 It's not just humans who react and feel this type of way upon hearing their favorite music, dogs do the same thing too. Take for example this gorgeous looking puppy dog named Oakley. He's an Australian Shepherd who absolutely loves the theme song "Let It Go" from the animated Disney movie Frozen.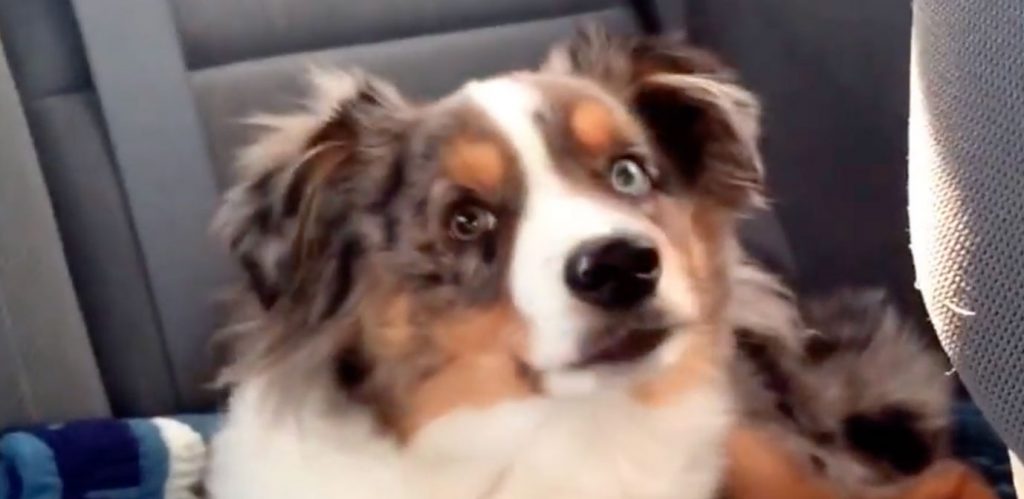 When Oakley hears the show tune come on over the radio his reaction is immediate and priceless. At first his ears wiggle just a tiny bit and noticeably perk up. Then he opens his eyes and lifts his sleepy head off his paws. The adorable puppy looks around all innocently before tilting his head back and letting out a howl! He looks like he's in heaven and loving life. This may just be the sweetest thing you'll see all day.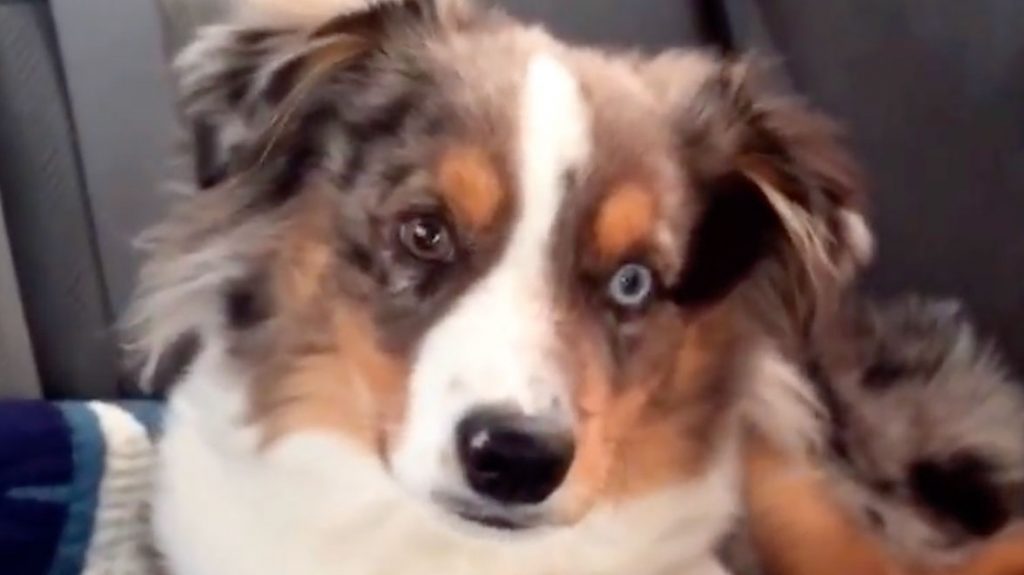 Oakley's love for the the smash hit song "Let It Go," as performed by actress and singer Idina Menzel who voiced Queen Elsa in the film, mirrors that of children everywhere. Even though the song only reached number five on the Billboard Hot 100 chart, in the hearts and ears of children everywhere it was number one.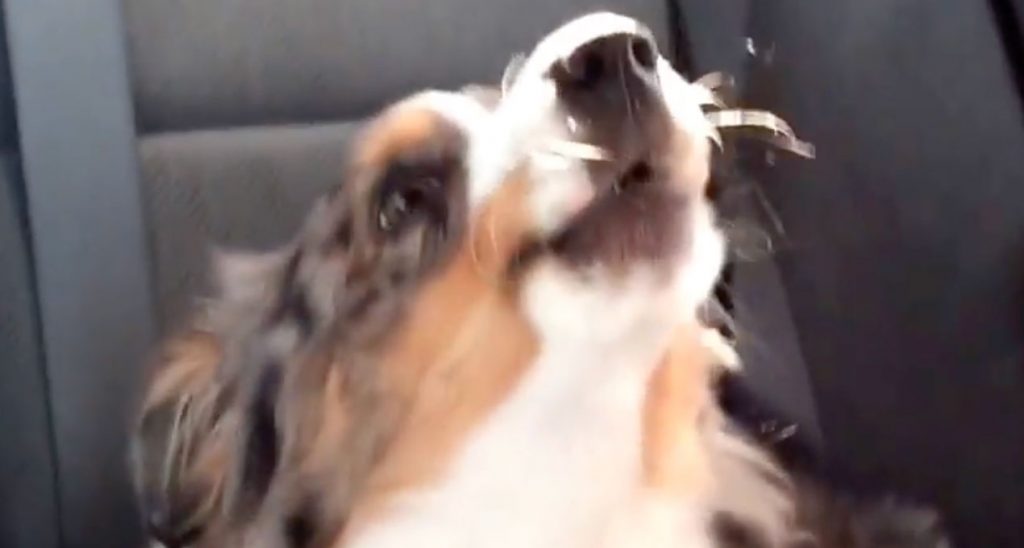 So many little kids had become infatuated and obsessed with the song that journalists even started writing stories about the strange phenomenon. In The Boston Globe columnist Yvonne Abraham wrote that the song was like "musical crack" because it "sends kids into altered states." After watching Oakley's response, it also seems to have that effects on dogs as well. Check out his cover song and fall in love with the cutie!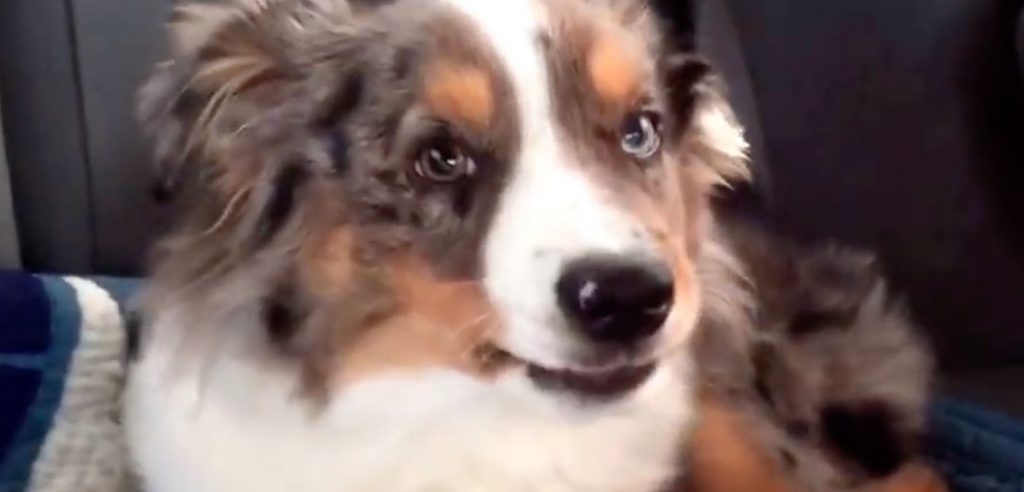 Please SHARE This With Family and Friends