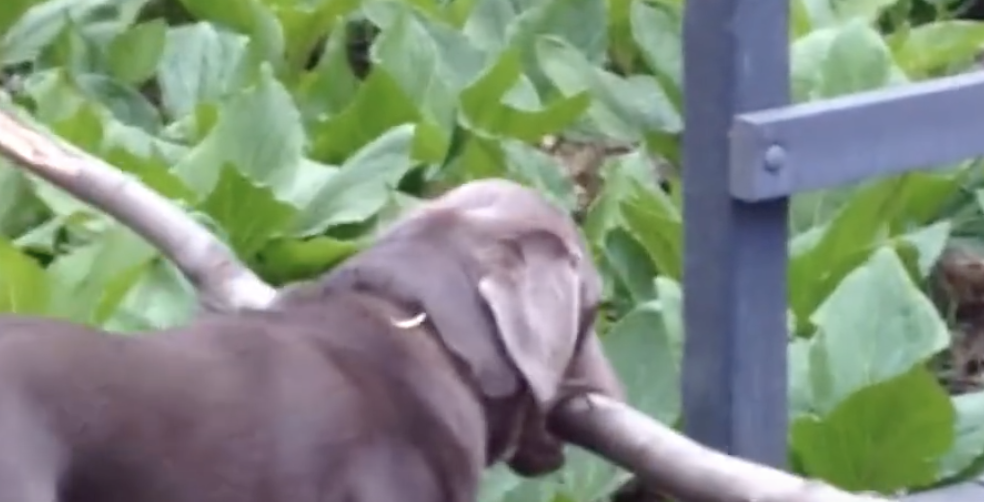 Dogs love sticks and this dog found a nice big one in the woods. It is perfect to play with and fits well in his teeth and mouth. There is only one problem. He has to cross a narrow bridge and get the stick over to the other side, but the stick seems to be too long and big.
The poor pooch, who is called Theo in the video, seems at first disheartened when several of his attempts fail to yield any results. We can see on his cute face his thought process as he tries to work out a way to get the stick across. He whines and tries one way before backing up and making another attempt.
With his human companion urging him on, and a few trial and errors to learn from, he eventually figures out a method that works. Share and watch the triumphant moment on the video below!
Please SHARE With Family and Friends