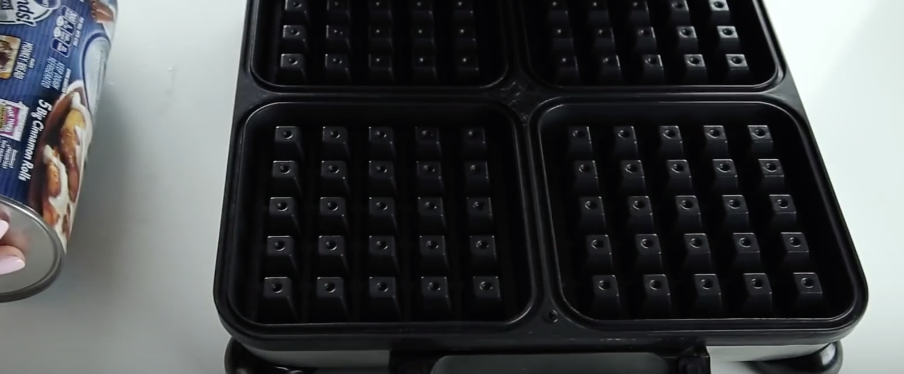 Waffle makers are not just for making waffles. They are actually very versatile machines that can cook up a whole lot more than what they are named after. If you have one collecting dust in the kitchen drag it out and get some good use out of it once again. Check out this video from JumbleJoy that shows delicious recipes anyone can easily whip up. In no time at all you can be enjoying tasty, homemade desserts worthy of any 5 star restaurant.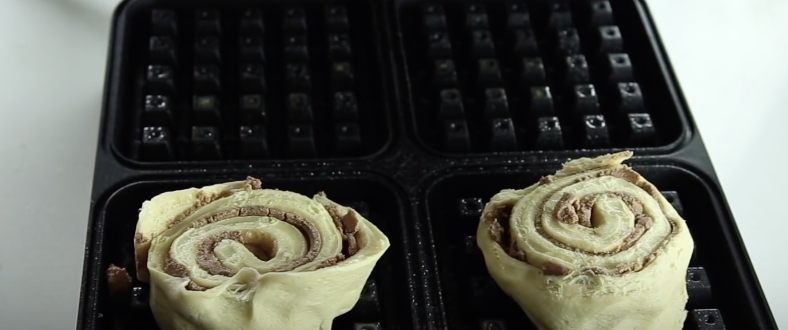 The first recipe is cinnamon rolls. Heat the waffle iron to medium and coat it with a non-stick cooking spray. Break out some pre-made, store procured, cinnamon roll dough and place one in each waffle-section on the iron. Shut the lid and cook for about 1-2 minutes depending on how fast your waffle maker works. Remove the heavenly smelling rolls and serve them with butter, frosting, or whatever else you'd like.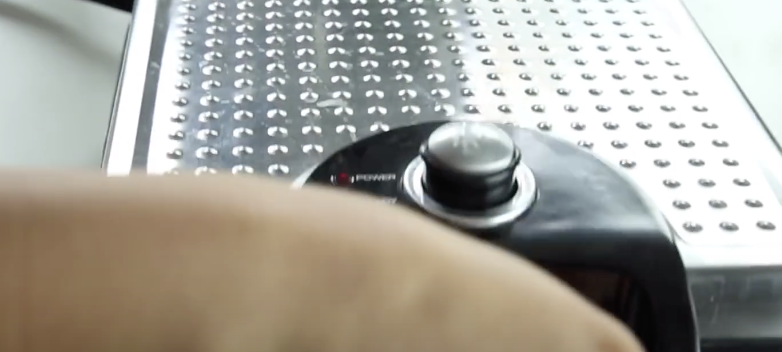 The next recipe is for the chocolate lovers out there. Whip up a batch of brownies from scratch or go the easy way and make the boxed type. Heat iron to medium, coat with cooking spray, and place a small scoop of batter in each section, then close the lid. Cook for 3-4 minutes and allow them to cool before removing.

The last recipe is for a cake batter waffle. Heat iron to medium, spray with cooking oil, then mix up your favorite type of cake, whether it be boxed or homemade, and place a small scoop into each waffle section. Cook for 2-3 minutes and allow them to cool before removing, then serve with fresh fruit, frosting, ice cream, or whatever you fancy.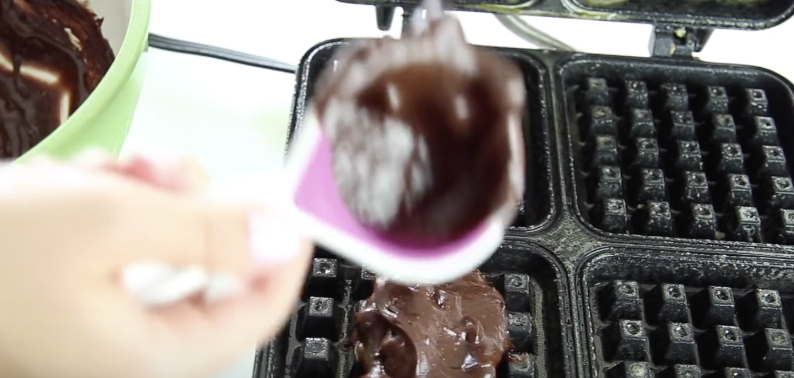 I made some of these and they turned out very moist and delicious. Best of all they can be made and cooked really fast. The waffle brownies were perfect for making ice-cream sandwiches with. Just toss them in the freezer for a couple of hours, then scoop ice-cream onto one, mush another on top, and place back in the freezer. Check out the video and try this yourself!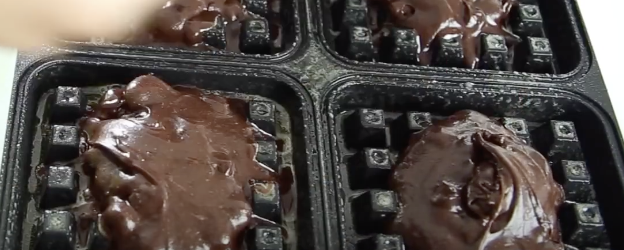 Please SHARE With Family and Friends