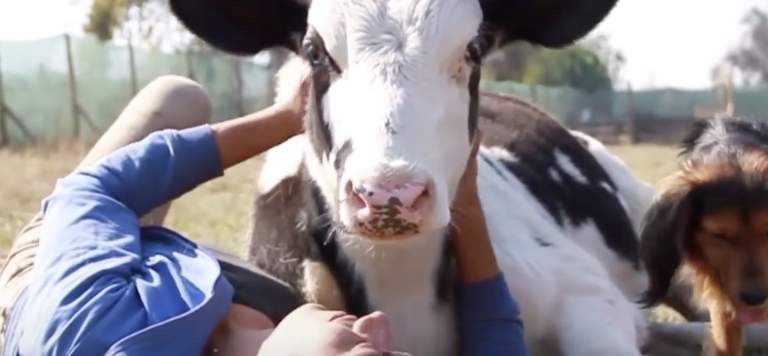 For the first part of his short life Salvatore, a beautiful black and white cow, only knew sickness and despair. He was held in a tiny box and kept under inhumane conditions on a dairy farm in Chile. His eventual fate was to be killed, slaughtered, and sold as veal. That was before the rescue organization Animal Libre stepped in and saved him. Today Salvatore lives on a farm sanctuary called Santuario Igualdad Interespecie. His life has taken a dramatic turn for the better and he has quickly made new friends with a boy and his dog.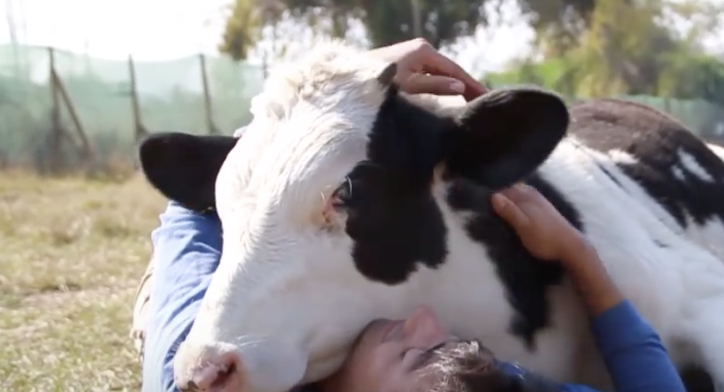 The group often hangs out together, laying in the grass, taking in the sunshine. They cuddle up close and Salvatore gets his much loved chin scratches and hugs. You can see the big smile spread across his cow face and how much he enjoys his new home. It is truly a happy and unique sight to behold- a boy and his dog…and his cow!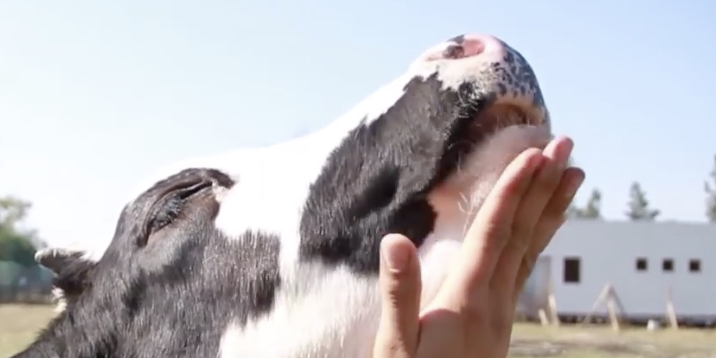 It is sad to think that this loving, gentle cow was once destined for the slaughterhouse. Thanks to the work, volunteers, and mission of dedicated groups like Animal Libre and Santuario Igualdad Interespecie, animals like Salvatore get second chances to live long, fulfilling, and happy lives.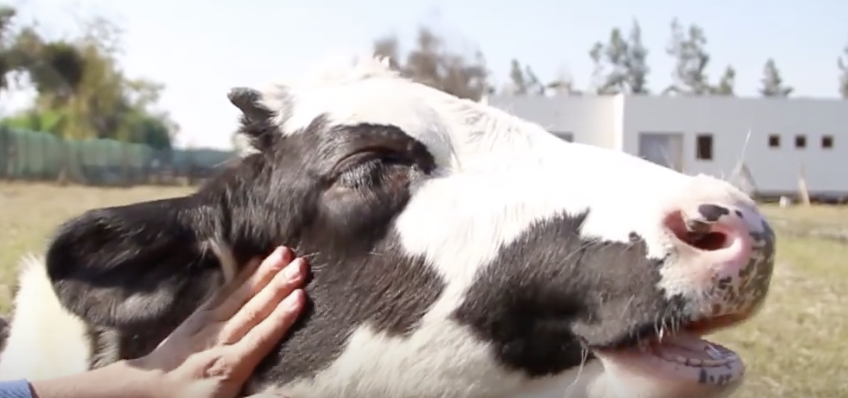 Please SHARE With Family and Friends