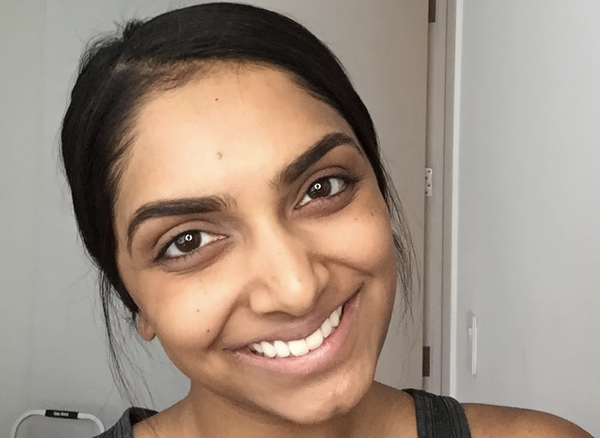 Having dark under eye circles is a beauty issue many people can't quite solve. The unsightly dark areas make a person look tired and worn out even if they aren't. Some people end up spending a small fortune on different kinds of concealers, blemish sticks, and powders that promise to cover up and mask the circles. These products usually don't work as well as we hoped for and the search for a solution carries on.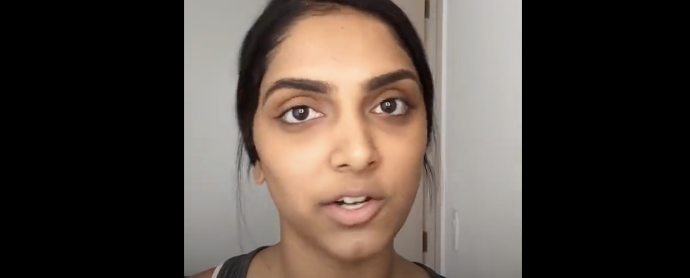 A little known beauty secret for making any unsightly dark spots on the face area disappear is to use red lipstick. It sounds odd and far fetched to rub makeup meant for your lips anywhere else but on them, but it actually works wonders.

In a straightforward instructional video, Deepica Mutyala shows how to mask dark under eye circles using red lipstick in addition to your regular makeup routine. She explains that women who share her skin tone should use a bright orange-red colored lipstick to even out any dark circles and neutralize the face. Start with a makeup brush and dab it on the lipstick.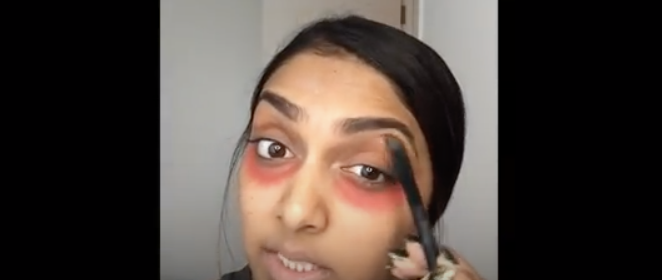 Then apply it to the eye area, underneath and around them, or anywhere else on your face that may need color correction and neutralization. Once you have evenly applied the lipstick you can begin to put on the rest of your makeup as you typically would. When you put concealer on over the red lipstick it's best to use a beauty blender type of applicator to really make sure that it all blends well.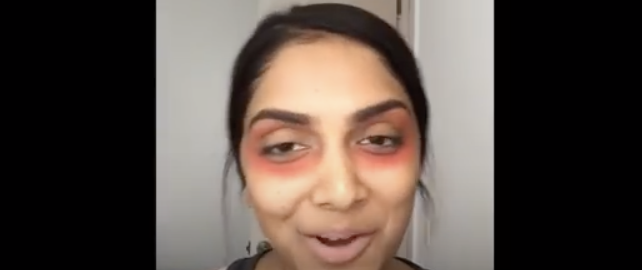 When finished, the lipstick and makeup you applied over it should mask the dark spots to a point where they are not at all noticeable. In comparison to normal concealers, the lipstick covers dark eye circles so well that even a slight hint of darkness won't show through.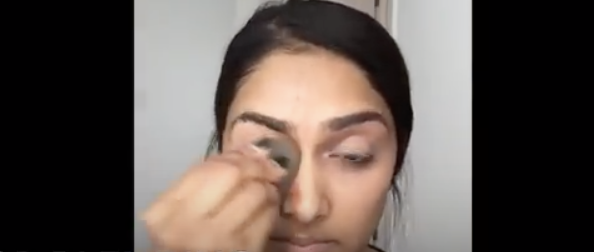 Try it yourself and see how well this trick works, after all there is nothing to lose, and chances are you already have a red lipstick laying around at home. For some of us out there, this beauty tip could change our appearance, and lives, for the better. So grab your red lipstick tonight, smear it on your face, and be amazed at how such an unlikely solution actually works!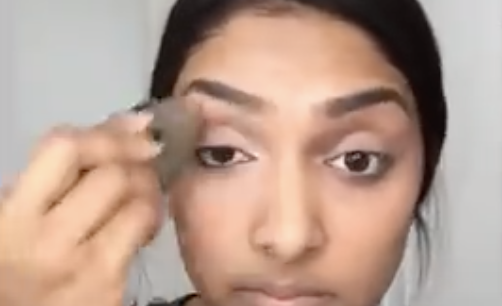 Please Share This Tip With Family and Friends