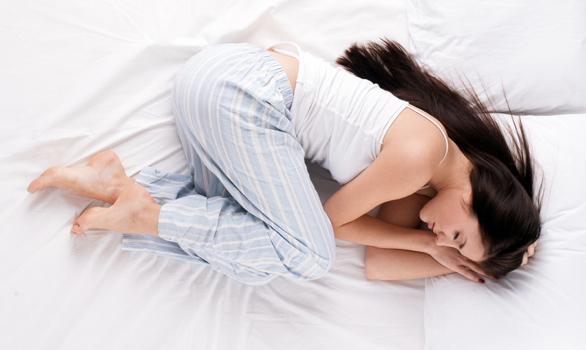 The average person sleeps for about eight hours a day. Over a lifetime this amounts to spending about one third of our lives asleep. It's common knowledge that a good nights rest is vitally important for maintaining health and balance both mentally and physically. However, it's not so well known that the position you sleep in can also greatly affect your health.
There are many different ways that people like and prefer to sleep in. The most common seem to be on either the left or right side, on your back, and curled up in the fetal position. Each one affects your health in different ways that can be either good or bad.
For example, sleeping on the back can be dangerous for those who have asthma or sleep apnea because it increases the risks associated with breathing difficulties. Sleeping on the right side can aggravate digestive problems and make them a lot worse. These negative effects and issues lead to lower quality, and less amounts, of sleep.
The left side is the best side to sleep on and it's better than all the others in terms of the benefits it has on our bodily health. Sleeping on the left side helps us digest easier and improves the overall digestive system by allowing the body to extract nutrients and dispose of toxins faster and more efficiently.
It also affects our circulation and cardiovascular health because the heart is better able to pump downhill and the blood circulates more efficiently back to the heart. Furthermore, the position also allows for bile and wastes to travel more freely through the body and helps improve spleen function.
This results in better lymphatic drainage and more toxins leaving the body, with less overall stress and negative impacts to our health. Dr. John Douillard explains these benefits in greater detail and covers much more in the accompanying video.
It's incredible how much of a difference the position you sleep in has on your body. If you aren't already sleeping on your left side, you should try to make the switch as soon as possible. You can train your body to do so by switching on a light on the right side of where you sleep.
Your body will naturally want to face away from the light source and thus will turn on to the left side. There are lots of other ways that people have used to effectively change sleep positions, you just have to find out which one will work for you.
If sleeping on the left side improves health and promotes better sleep, why wouldn't you want to do it!
Please Share This With Family and Friends