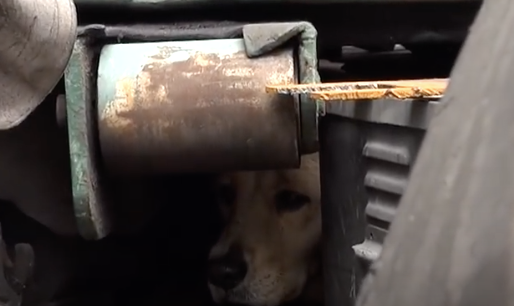 It is reported that a dog is trapped after hiding to escape the noise of passing trains. Cue sentimental pop music to start feelings for the poor stranded golden retriever, Clarabelle. The rescue team arrives at the scene after several attempts to locate the confused animal. They shine a light in the dark area where the dog is hiding to show that she is not in fact stuck, but just stubbornly inhabiting what seems to be a secret sanctuary.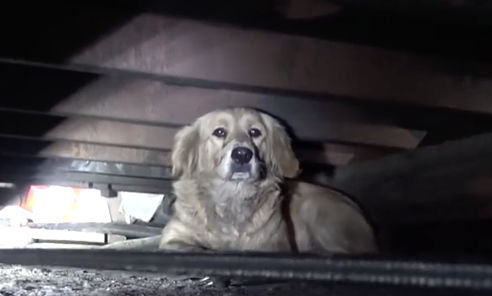 The hero places a poled noose around Clarabelle's neck in order to comfort her to safety. Once in place, a little tug on the collar scares the pup so thoroughly that she rolls over several times in an attempt to break loose.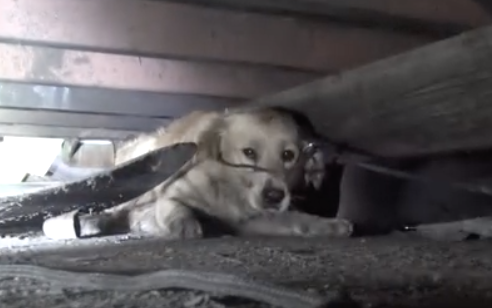 The man's soothing tone and reassuring words coax the vicious family pet to allow gentle poking in the face, and subsequent eyebrow rubs. He then continues to inspire her trust and convinces the canine to abandon her unusual haven so he can more effectively shower her with his abundant love.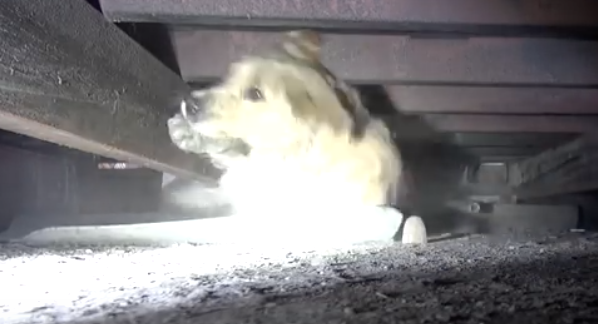 Lucky Clarabelle is then taken to a local shelter where she is bathed to perfection and given more attention than she can absorb. Now here is the plea for help from you, compassionate viewer. This heart melting story must have moved you to want to support all the helpless animals with stories similar to Clarabelle's.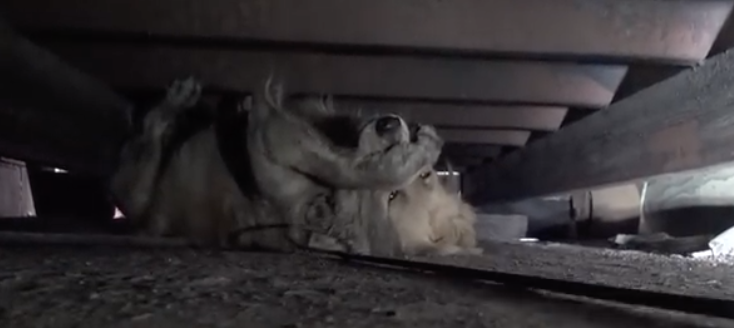 A charitable gift of your hard earned money will ensure proof of your warm heart and maintain the pup's innocent lapping and cheerful soul. Share this story to help support Clarabelle and her new friends.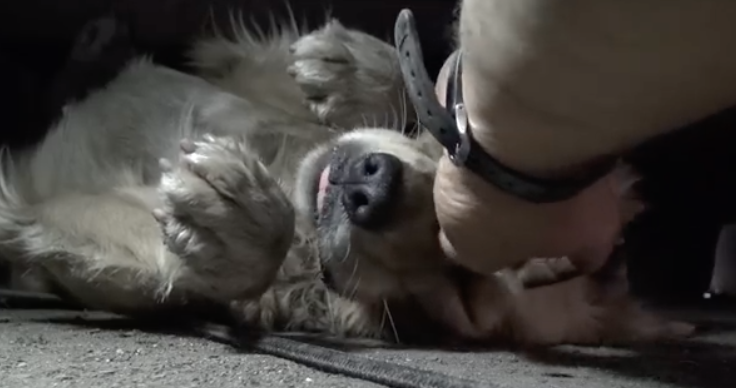 Please Share With Family and Friends