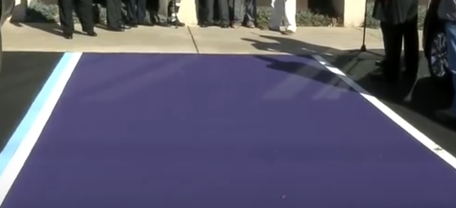 image via – youtube.com
The men and women who have sacrificed so much serving our country are often celebrated and given a heroes welcome when they first return home from a tour of duty. Many of them go back to their families and eventually resume a normal civilian life, but countless others struggle with the transition.
For those who have been wounded in combat, the sudden shift from military to civilian life is especially difficult. Injured veterans face long uphill battles on their road to recovery. While many bear bodily scars and show the outwards signs of their injuries, many more are wounded internally, in their hearts and minds.
These men and women often witnessed horrific tragedies and fail to get the treatment and help they need. Some go on to develop PTSD or depression and all too often they end up suffering in silence. Lots of organizations, charities, support groups, and local community members want to raise awareness and help veterans readjust to life outside the military.
They offer medical and financial assistance, job training, special housing for those who return disabled, counseling, and much more. Recently, the Wounded Warriors Family Support Organization wrote that today in America "There are an estimated 1.8 million Purple Heart recipients, combat wounded service members who have transitioned back into civilian life."
The organization noted that many veterans often go without help and unrecognized, and that our country can do a lot more for them. That's why the organization decided to offer 'Combat Wounded Parking Signs' to local businesses across the country who wished to offer reserved parking spaces for those injured in combat.
The signs feature a prominent Purple Heart image, along with the words 'combat wounded' written in purple, plus 'reserved' to clearly signify what it all means. In addition, all of the reserved spots will be painted purple and the signs can be obtained free of charge from the organization.
Veterans and civilians alike have welcomed and hailed the spots as a great idea. One online social media user wrote "Priorities well placed! Even if the spot is empty, a good reminder for those who walk by." Now that the word is out and more and more spots are popping up across the country, the idea is steadily gaining and bringing much needed attention to the plight of our nation's veterans.
So the next time you see a purple parking spot, don't park in it unless you have a Purple Heart. It's just one small act of respect and acknowledgment that our veteran's so clearly deserve.
Please Share This With Family and Friends