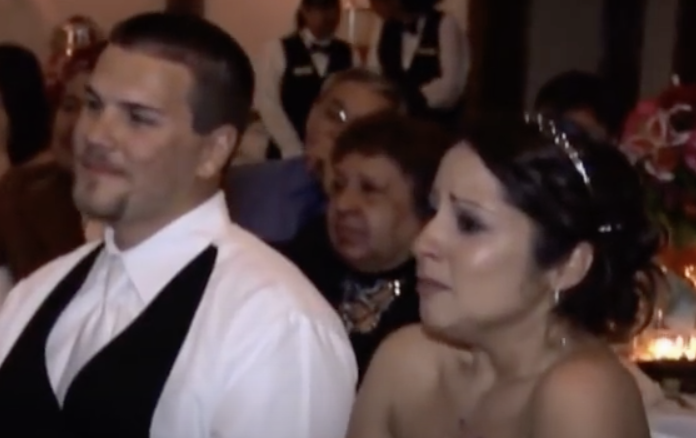 This video is deeply touching to anyone who understands the precious relationship of a father and daughter. A man is given a baby girl and his whole life is changed for the better. What he provides for that little girl as she grows is invaluable. Daddy's princess matures into a beautiful woman and the day comes when he has to let her go. On her big day, it is customary for fathers to walk their daughters down the aisle and literally hand her off to her new man.
Dad and daughter also typically enjoy a dance together at the wedding reception, and he might even prepare a few words to speak to the treasured couple. In the case of Nicole Cortez, her father was not interested in speeches. T
he man wanted to do something special that would say more than he could say with his own prose. Since Nicole was a sign language interpreter, her father had a grand idea that would mean the world to her.
He spent the entire year of her engagement learning how to sign the perfect message to his daughter, which was a meaningful country song called I Loved Her First. After the ceremony, Nicole's pop confidently and sincerely presents his tribute to the beautiful bride and groom.
They are completely shocked and both brought to tears over the man's impeccable performance, as dad signs the entire song with purposeful passion. The newlyweds will certainly remember their cherished day forever.
Please Share This Heartwarming Video With Family and Friends