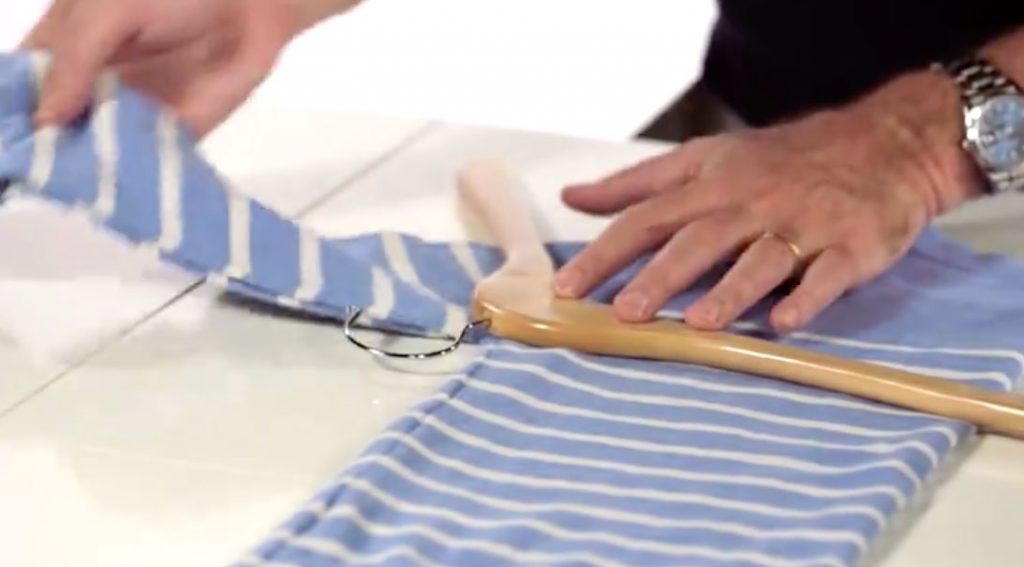 We all struggle with how to store our clothes, so that when we reach for them, they are ready to put on and go.  There is nothing worse than pulling out a folded sweater and finding it all wrinkled. Luckily there is a simple trick to stop this from ever happening again!
To counteract the wrinkling problem many of us hang our sweaters.  However the problem with hanging most knits is that they become stretched out by gravity pulling it down.  Additionally, the shoulders lose their shape from the hangers. WHAT TO DO?
Watch this great hack for "hanging" sweaters that uses a hanger but avoids the pitfalls of a sweater losing it's shape.  Some people are just so clever!  He shows us how in literally a minute you can store your sweaters without wrinkles or stretching.
Please SHARE this great Life HACK with your friends and family