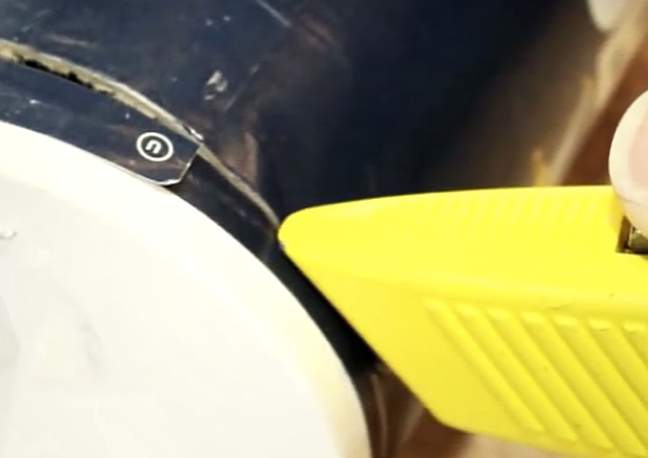 image via – youtube.com
The mason jar phenomenon has taken a firm hold in society and the handy glass jars are no longer only used for their original intended purpose, canning food. These days people use them for just about anything and everything one can imagine. Odds are you have a few in your own home and if not they are quite inexpensive and widely available at many stores.
Beyond storing foods and other items, they also make handy drinking glasses, neat soap dispensers, candle holders, lanterns, and more. Here is an additional way to get the most use out of any spare mason jars you may have sitting around. In this short video YouTube channel ThriftyFun shows how to make a simple and convenient easy pour top for a mason jar.
All you need is a salt container with a pour spout, a knife, and a mason jar with a ring that fits onto it. Start by carefully cutting the top off of the salt container. Flip it upside down and place the top of the mason jar on it, then trace around the rim opening with a pencil. Cut the traced circle out and then place it on top of the jar as you would with a lid.
Screw it on securely with the jar ring and check to make sure that it fits, trimming it if necessary. That's all it takes and now you can fill up the jar with whatever you want. When it comes time to pour stuff out the modified top makes it much easier to measure and control, it won't dump out all over the place. This works great for dry, messy, powdery things such as glitter and beads or other small craft items.
It also comes in handy in the kitchen and is perfect for storing seasonings, rice, sugar, flour, and of course salt!
Please SHARE This With Family and Friends