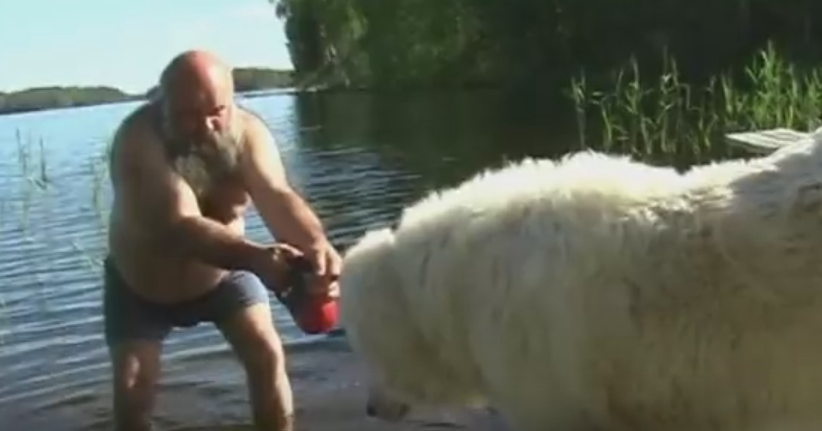 Okay, now this is truly hysterical.  Sometimes you watch things on the internet and you chuckle inside.  I watched this by myself and was laughing out loud!  With great seriousness and intensity this Finnish man lets us know that he is about to demonstrate how to give his Great Pyrenees a bath in a lake.
What ensues is his serious attempts to cajole this dog into the water.  His tone of voice is part of what makes this so funny.  His 8-year-old canine, his best friend, is the size of a donkey.  He definitely has other plans than the man concerning bath time.
This is so funny… This man deserves a best of internet award!
Please Share his really funny attempts and results with your friends, for a good belly laugh!  This guy should have his own show.