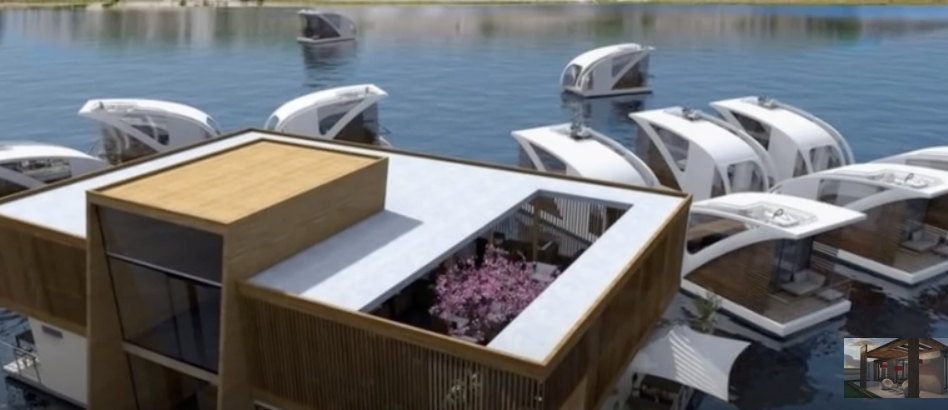 Imagine checking into a hotel that is located right along a scenic inland waterway. As you seek out and head toward your accommodations a portable walkway takes you over calm and serene waters. At the end of the short trip you arrive at your very own floating pod, a private catamaran that contains all the comforts of a first rate hotel room with unbeatable views of the surrounding nature and wildlife. After settling in you decide to explore and head off to find more isolated shores, so you navigate away from the dock and slowly motor off into the sunset.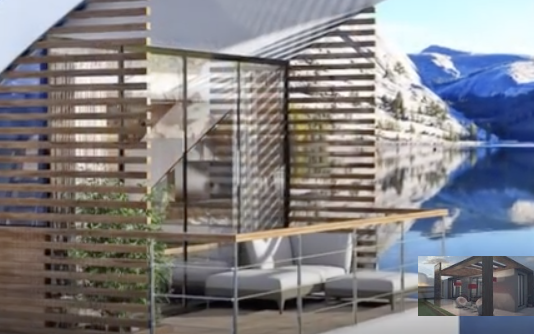 If this sounds like heaven then check out this neat video that offers an inside look at the floating hotel design that recently won the Millennium Yacht Design Awards. The innovative and unique concept takes experiencing nature up close and personal to a whole new level and blends it with the comfort, privacy, and modern luxuries of a hotel stay.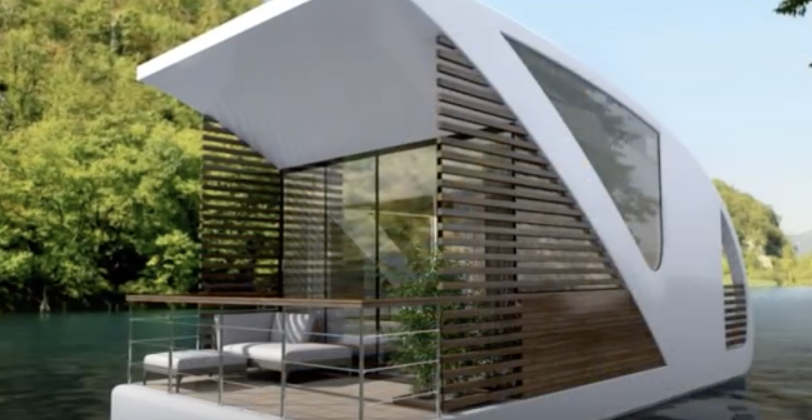 Guests are free to pick and choose where they go and stay on the water, giving them the ability to seek out total and complete privacy away from others if they wish. The floating hotel features a central unit which serves as a reception area where guests would check in. In addition, the main unit would house a restaurant, event hall, staff offices, and a cafe. Portable walkways lead to guest pods which can easily be separated and navigated along the waterway. Each pod is designed with sleek, modern interiors, and sleeps 2-4 people comfortably.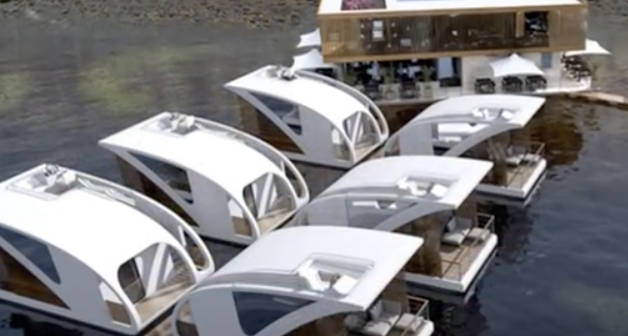 The main goal of the design is to give guests an uninterrupted view of nature, and freedom of movement, as they slowly navigate around and explore the waterways. Thus, designers created pods with large glass windows, open floor plans, and spacious outdoor decks to allow nature in.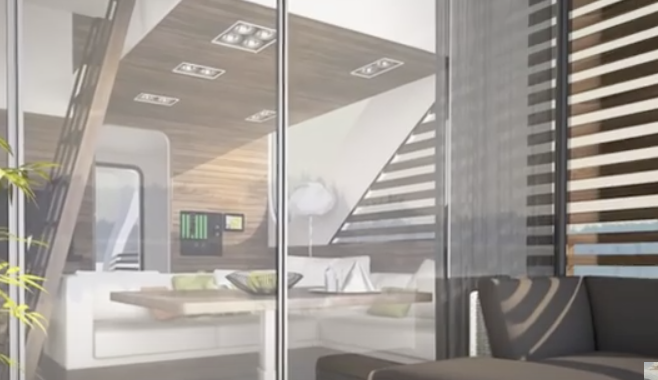 The fact that you can seek out more privacy simply by moving your room is a very attractive option for many travelers. For those who like being social and active, there is also a planned beach platform. It would host a variety of outdoor water sports activities available for guests to do, including swimming, fishing, diving, and sunbathing.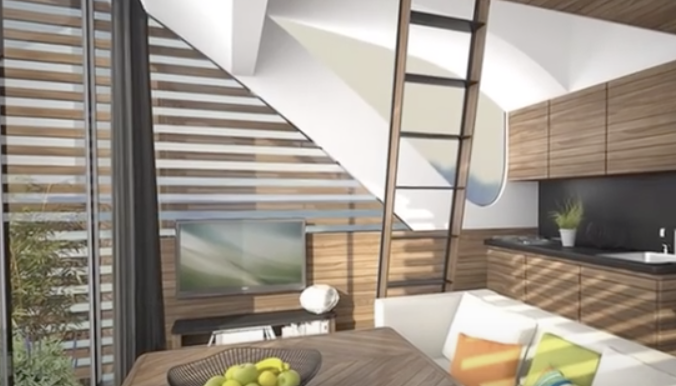 There is something for everyone to enjoy and there is so much more that a place like this could offer. At this stage the floating hotel is just a design concept and it has not been built. Whether or not it ever does come to fruition depends on where it will eventually be located. Hopefully it will happen soon because the idea and concept has already won many over.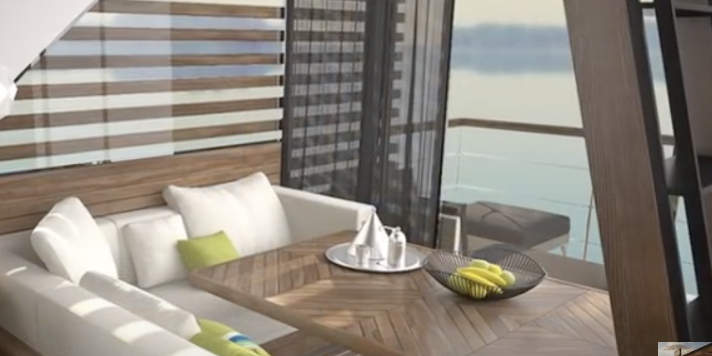 Please Share This With Family and Friends 🙂