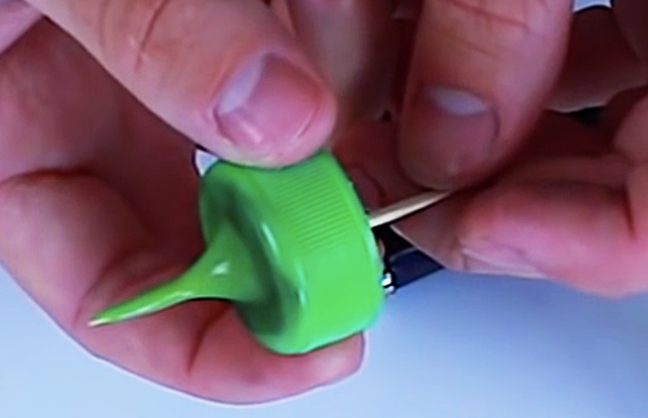 image via – youtube.com
If you are a person who is conscious about reusing items through recycling or composting, this video that you are about to watch below is for you.  Although there are many health reasons not to refill plastic water bottles for drinking, they can be reused or or "repurposed" in order to conserve both energy and money.
The five hacks presented are so clever and useful.  By cutting off the top of a water bottle he illustrates how to turn it into a funnel to be used for any number of purposes, indoors and outdoors.  He then shows how cutting off the bottom of a bottle can be used to make a measuring spoon.
The third hack is my personal favorite.  By using toothpicks and a lighter, he shows how to turn the top of the water bottle into a pointed nozzle, which when placed on the bottle acts a fantastic dispenser for so many liquids around your home.  Then watch how he makes a measuring cup, and last but not least, a laminated glass jar.
Let us know what you think about these creative hacks.
Please SHARE This With Family and Friends 🙂