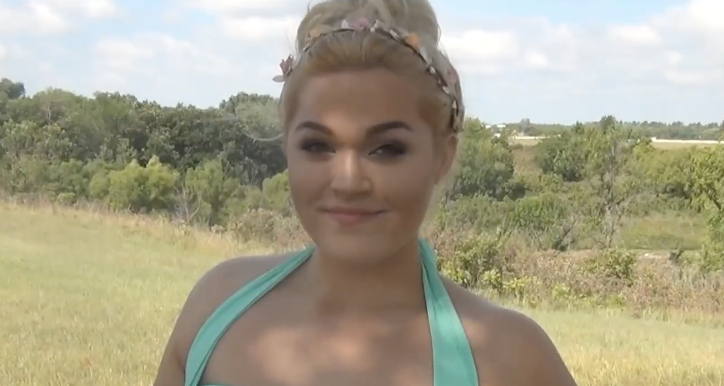 The majority of women, especially in the United States, have some kind of issue with their body. We look at ourselves in the mirror and dissect our imperfections, wishing we looked different. Women think their bellies are flabby, arms are too thick, legs are pushed together, ass is too flat, too wide, their breasts are too small, too saggy. The list goes on and on.
We base our criticisms on what we have been shown by the media to be beautiful. Tiny, anorexic, airbrushed models, waxed with precision, with symmetrical features and a face full of make up. So what happens when we realize that the perfect we've been taught isn't perfect after all? We begin to love ourselves for what we are.
That is exactly what Loey Lane has done in her plus-size swimwear fashion show. She filmed two minutes and seven outfits narrated by her words of love for herself. She confesses that she struggled with her weight and eating disorders, but has now overcome by choosing to be proud of who she is.
She focuses on her positive attributes and not what other people think she should be. Loey knows her body is strong and healthy and she sees the beauty in that. Her message is inspiring for all. But why not take it even further? Women should challenge themselves daily to push the limits of what has been deemed socially acceptable regarding our bodies.
Why are we pulling all of our hair out or shaving it off? Men aren't required to do that. Why are we covering our faces with chemicals and colors to disguise our features and skin? Why do we strap a tight band around our rib cage and straps over our shoulders in attempt to conquer what is inevitable?
Why have we not questioned the confinement we've been trapped in? This video is a step in that direction, a breath of fresh air. As long as we support and encourage all the Loey Lane's out there, women will be dancing in elegant freedom before we know it.
Please Share With Family and Friends On Facebook